Are you new to freelance writing and have no stinking clue how to snag a client?
Well, 12 top freelance writers are going to tell you their number one way for landing clients. You might be surprised by some of them, but all of them have worked hard to develop their writer platform and credibility as an expert in their field.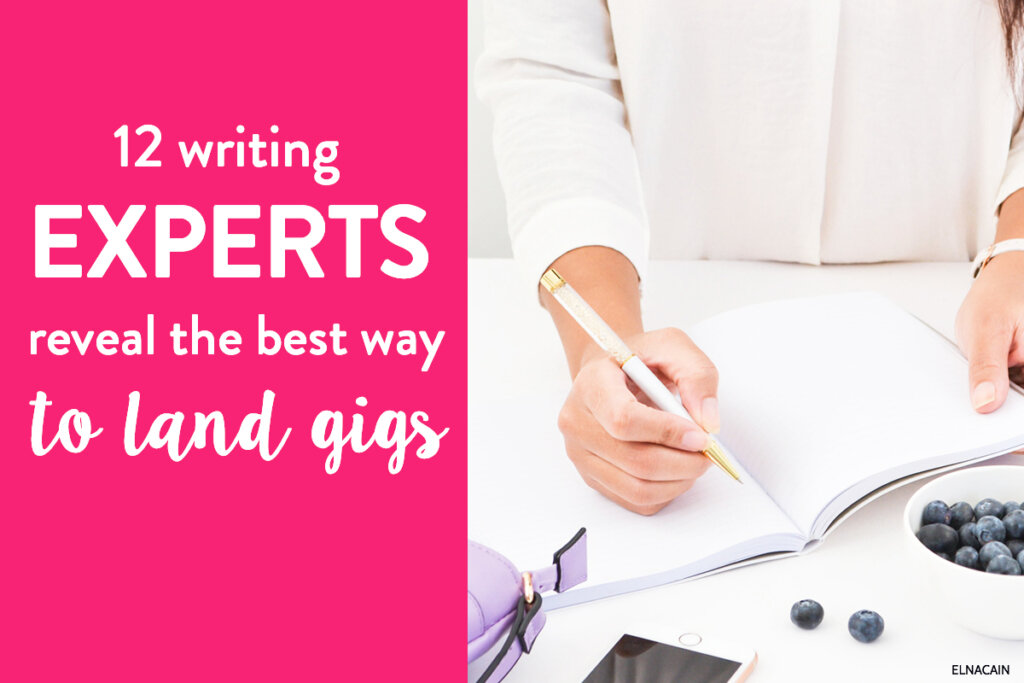 But, before we dive into reading how these freelance writers get writing gigs, I thought I'd break down how I land clients.
My Number One Way of Landing Clients
I went through of all my current and past clients and found my number one way of securing writing gigs is through referrals.
I landed 7 clients strictly from referrals. Two clients have multiple websites and they asked me to also write on those websites. One other referred me to a family member with a blogging gig. Two other freelance writers (thanks Keri and Gina) referred me.
I was under the impression my primary way of landing gigs was through my writer website and posts, but in reality referrals is the clear winner.
Referrals is actually one of the best ways to land clients since,
You don't have to pitch
You already know the client
You've positioned yourself as the "writer to go to" in the eyes of the client
So, let's find out how my list of expert writers find writing work.
1. Ariel Rule – Blogger, Copywriter, Hubspot Certified Inbound Marketer
Warm pitching is my number one way of securing a writing gig. I tend to avoid the common blog job boards; everyone goes there to get jobs.
Instead, when reading a blog in one of my writing niches I search the site for an area that says something like Jobs, Work with Us, Contribute or that sort of thing. If they do in fact want to hire writers or I think that I can bring something extra to the table as a writer, then I know I'm golden.
From there I follow them on social media to keep track of what's going on with their company, interact with them on those channels, and then look for a time to send a warm pitch email.
2. Alicia Rades – Freelance Blogger

My best way to land clients is through inbound marketing. Let's be honest. I don't like marketing myself in the traditional sense. Most of the time, it feels like a waste of time. But tweaking my website for SEO, writing guest posts, and networking with other writers doesn't feel like a hassle to me, so I'd much rather go that way than reach out to clients through job board ads or cold calling.
So, what do I mean by inbound marketing? Many of my clients have found me through a Google search. Another ongoing client found me through a referral, and a more recent one saw the work I was doing on another site and was impressed enough to contact me.
The great thing about this is that there's not a whole lot of work on my part—at least not work I don't enjoy doing. Plus, almost everyone who contacts me is looking for on-going work, so I don't have to constantly look for one-off jobs. AND it saves a ton of time because the people who contact me have a real interest in working with ME, and I'm not spending time competing for positions on job boards or contacting people who may or may not need a writer.
The only problem is that this tactic doesn't work immediately. If you're just starting out, it's going to take some time to build up your site around specific keywords, write guest posts, make connections, etc. BUT it definitely can work once you've established yourself in the field, which doesn't have to take more than a couple of months. Follow me @aliciarades.
3. Gina Horkey – Professional Writer and Business Consultant
I've had a lot of success building my freelance writing business using job boards. Currently, I'm subscribed (and loving!) The Client Connection, by Carrie Smith of Careful Cents.
You have to apply to this platform, which is more of a service than a job board and the cost is $120 per quarter. There is currently a cap of 20 members and in Carrie's own words:
I strive to keep a good balance of 2-3 freelancers applying for the same job, so you have around a 50% chance, or higher, of landing the gig! The service is pretty heavy on freelance writing and editing, with a good amount of leads for VAs. I'm working on increasing the amount of social media, design, and other freelance niche leads. The service may be slow growing but I aim to make it SUPER valuable.
Carrie cares A LOT about the quality of the products and services she puts out and it's evident in the way TCC works. I receive at least one email per week with a few job listings from people that have personally contacted Carrie for writing services. Since her client roster is full, she passes them on to members of TCC.
It's a great personal connection! I've heard back from almost everyone I've sent an application to and contracted with a few clients over the last few months. In fact, I just landed $1,000 project last week! Highly recommended.
4. KeriLynn Engel – Freelance Business Writer and Blogger
My number one way to find freelance writing jobs is to let prospects come to me. All of my inquiries nowadays come from either people who have seen my writing on other websites, or people who have searched for a writer on Google & found my site.
I make sure to write for blogs where prospective clients will see my bylines, use keyword links in my author bios, and I also target specific search keywords with my website. If you want your website to be seen, it's smart to learn the basics of search engine optimization. You don't need to get super-technical; just taking an hour or two to learn the basics is enough to get you far in a lot of niches.
5. Corinne Kerston – Freelance Writer and Blogger
The number one way I find work is through referrals, from both clients and colleagues.
To get referrals from clients, I just throw it out there that if they like my work, I'd really appreciate a referral if they know anyone who needs a writer. I find that those who market online tend to know others who do as well, and there's a good chance they will know someone who could use a good writer and some point in time.
I have also gotten referrals from online colleagues. My advice is to just network and make connections. Visit blogs, comment on posts, share their posts on social media. Build a relationship, and they are more likely to recommend you if they know someone looking for a writer with your specialties. Follow me @corinnekerston.
6. Ashley Gainer – Freelance Writer and Editor
While lot of my freelance work has come from sending pitches and LOIs (Letter of Introductions), the majority of it has come from people I know.
Having a solid network of fellow freelancers who know what I do, are familiar with my skills, and know that I'm actively looking for clients has been the best thing for my business. And making myself known as a writer in my personal circles has done the same thing. I've had gigs come to me from landlords, church ladies, friends from college, and even a really nice project with a guy who grew up down the street from my ex. Marketing yourself is critical and needs to be done, but a network that knows you is invaluable. Follow me @AGEditorial.
7. Carrie Smith – Freelance Writer and Freelance Expert
The number one way that I find freelance writing jobs is through my network. I spend a lot of time doing passive marketing (interacting on social media, via email, and sharing engaging comments) so that when I'm ready to take on more clients I can simply ask the editors, startups, and business owners that I personally know, if they're looking to hire anyone. I also reach out to fellow freelance writers since most of freelancers have an abundance of work, and turn down offers that can be passed along to other writers (like me!). Follow me @carefulcents.
8. Whitney Sherwood – Freelance Blogger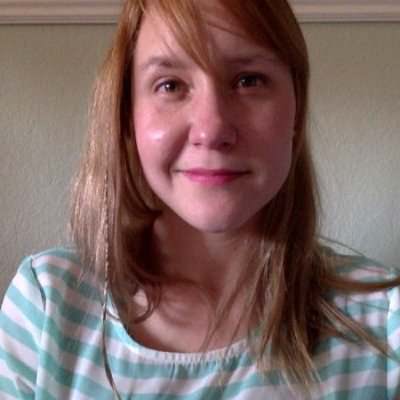 I use a few different approaches (job boards, local businesses), but the Brian's Scott's Freelance Writing Morning Coffee eNewsletter (from FreelanceWriting.com) has always been my number one way of landing gigs.
It's a valuable resource for hunting down writing gigs, aside from contacting local businesses. It's delivered to your inbox Monday through Friday and includes a weekly deadline newsletter for paid writing contests and magazines. A majority of these postings are decent to well-paid. You do have to sift through dodgy postings here and there, but it makes job hunting easier. The eNewsletter even includes remote and non-remote gigs. It's a popular, trusted (established in 1998), and curated list of postings from all over the web. Thus far, I've had success gaining a few clients I contacted.
9. Pinar Tarhan – Freelance Writer and Blogger
I find writing jobs through a variety of sources including referrals from other writer friends, job ads and job leads from forums like Be a Freelance Blogger. I also pitch to online publications with article ideas. And my favorite, sometimes clients find me through Linkedin.
But, my best way of landing jobs is through Tom Ewer's Paid to Blog Jobs, which I reviewed for The Write Life. Some jobs can be low-paying, but the variety is really good, and you can find some pretty decent blogging clients if you love niches like language learning/teaching, lifestyle, travel, dating and so on.
For a while I was a member of Freelance Writer's Den. While the forums and products are incredibly helpful and informative, I couldn't find any jobs to apply to in the few months that I was a member as I stay away from industries I don't find interesting and copywriting. I had to quit during a wrist injury as I was unable to use the forum at all.
I might be weird, but I really like pitching, whether it's a one-time guest post or a staff blogging job. 🙂 Follow me @zoeyclark.
10. Lauren Tharp – Freelance Writer
The number one way I find freelance writing work is via referrals from other freelance writers. No joke! That's why I'm always encouraging my mentees to not think of other writers as "the competition." Other writers are not only going to be one of your best support systems (who else are you going to complain about "clients from hell" with, am I right?), they could also be your best source of employment. As writers get to know each other and what they're each good at, client swapping begins to happen — and they're usually clients who are pretty well tailored to your interests! It's a beautiful thing. Follow me @LittleZotzWrite.
11. Robyn Petrick – Copywriter
The number one way I find freelance writing work is by following free groups or websites that curate quality job postings on a regular basis. For example, Facebook4Freelancers.com posts a link on their Facebook page every day to the newest job postings they've found. Similarly, FreelanceWritingJobs.ca posts new writing jobs on their blog every day. I've added their blog to my RSS reader, which makes it even easier for me to stay on top of new opportunities. By following a couple of these already curated lists, I avoid having to search for jobs individually on several different sites. This saves a ton of time and frees me up to get more writing done! Follow me @robynpetrik.
12. Katharine Puljug – Writer and Blogger
My number one way of landing consistent work is through referrals. I always try to keep in touch with the clients I've already worked with. I let them know what I'm up to, ask them how business is going, and send them articles or videos that I think they would find interesting and relevant to their business. If I have a slow month coming up, I'll mention that I have space free in my schedule if they need anything done. Sometimes they have a project they need help with; sometimes they refer me to a friend who needs a writer. But it's far easier to reach out to a client who already knows the value of your work than to convince someone new to hire you, so don't let those connections lapse. Follow me @kpaljug.
So, There Ya Go!
As you can see referrals are a popular way for landing continuous freelance writing work. But, don't discount other methods.