You've been pitching like mad. All you want is your first freelance writing job, that first client.
You've also spruced up your web copy and updated your freelance writing portfolio.
You check your email one last time and suddenly you see a response to a freelance writer pitch you sent. You can't believe it. You read the email and see the prospective client is interested in your blog writing skills and wants you to start next week.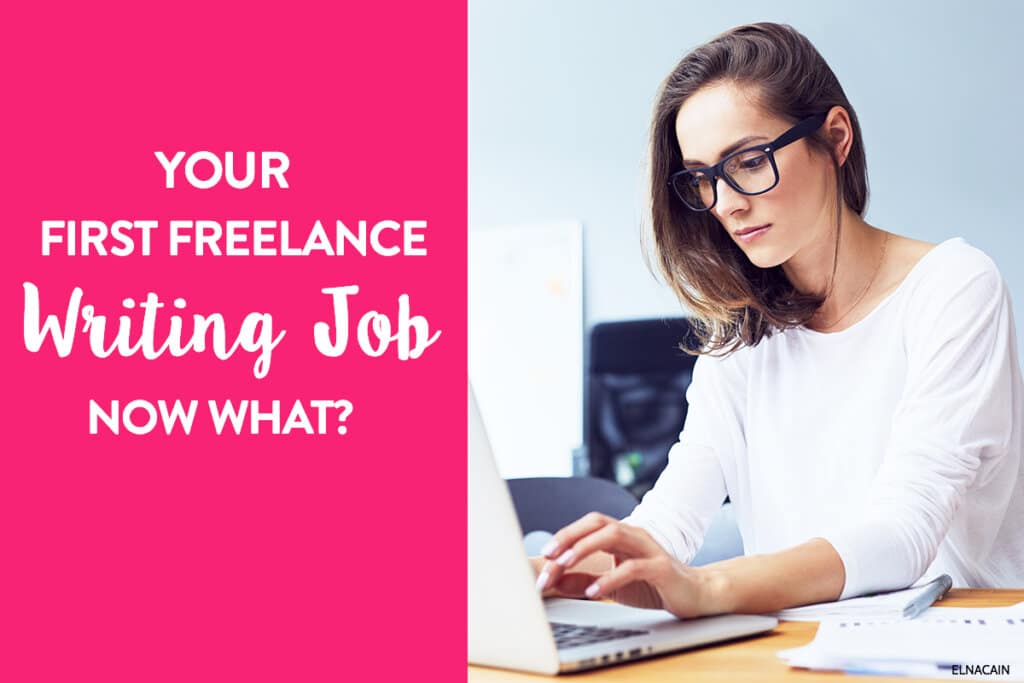 You do a little happy dance and fist pump!
You landed your first freelance writing job.
Now what? How do you make sure you get paid? What questions do you ask? How do you make sure the client is happy with your work?
Learn about my first client and how I began as a freelance writer.
The Real Work Begins as a New Freelance Writer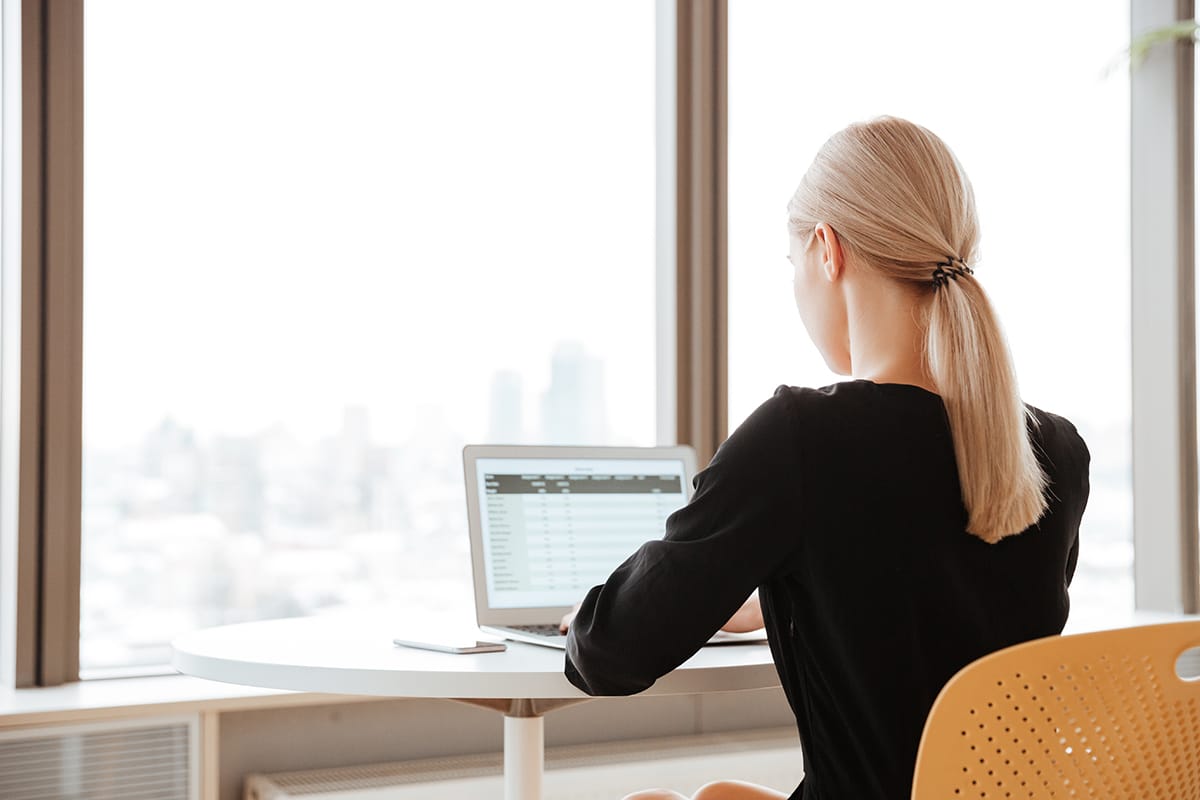 For many aspiring freelance writers, landing your first "real" writing gig can be a real challenge. And when I say real, I don't mean the content mills that only pay you $1.62 for your writing – no one can make a living off that! I also don't mean landing a client from a freelance market place like Upwork.
I mean clients who know what content is really worth. They're not trying to find the cheapest writer for the most content.
So, it's no wonder for brand new freelance writers, finding a client like this can be a challenge, but, boy, when you finally land your first you almost can't believe it!
I know this because that's how it played out for me when landing my first client.
I was pitching like mad when I first started out, and I wasn't getting any responses.
I would change my pitch, make it longer or shorter and I would include my social media profiles and guest posts.
Anything to stand out.
And it finally paid off.
I landed my first writing job at $100 a post!
But, now the work really began. I had to learn the hard way how to maneuver the business side of freelance writing.
So, if you recently landed your first freelance writing job, or you're taking my Get Paid to Write Online free email course and learning how to land your first client, here are 4 ways to keep the money coming and your freelance writing client happy.
1. Set Up a PayPal Account
If you haven't already, one of the first things you should do – BEFORE you land your first client – is register for a PayPal account.
This will probably be your primary way of securing payments and issuing invoices to clients. While there are other merchant services you could use, PayPal is the most widely accepted and known around the world.
There is a fee associated with using their services, but you just have to chalk it up to a cost of doing business.
It's a good idea to set up your business PayPal address before you really start pitching and trying to land work because sometimes, depending on how new you are to their system and the country you live in, PayPal can hold your funds for a period of time.
2. Start Tracking Your Projects and Earnings
It's a good a idea to start a project management system where you can track your earnings and all your projects.
On your sheet, you want to keep track of:
Monthly earnings and expenses (net income)
Tax amount
Client and client's PayPal address
Each project you do
Invoice date
Invoice paid
Other things you may want to keep track of are: deadline, different edits – self-edit, editing tool, peer edit – and if or when you submitted the post to the client.
Of course, with only one freelance writing job in your roster, you don't have to be as detailed as I am, but once you have a few online writing gigs under your belt, it'll make your system easier to follow when you keep track of the little things.
While I still use a project management system, for "on-the-go work" I use a planner just for freelance writers. For me, I also like writing things down as it makes me feel more professional and like I'm working!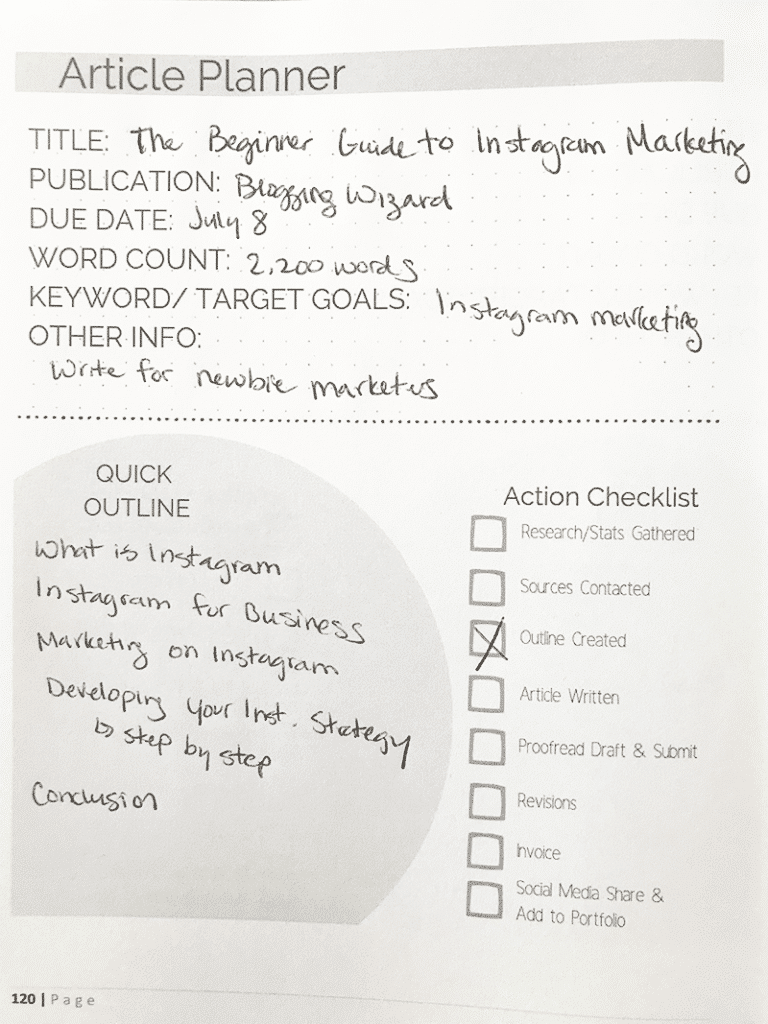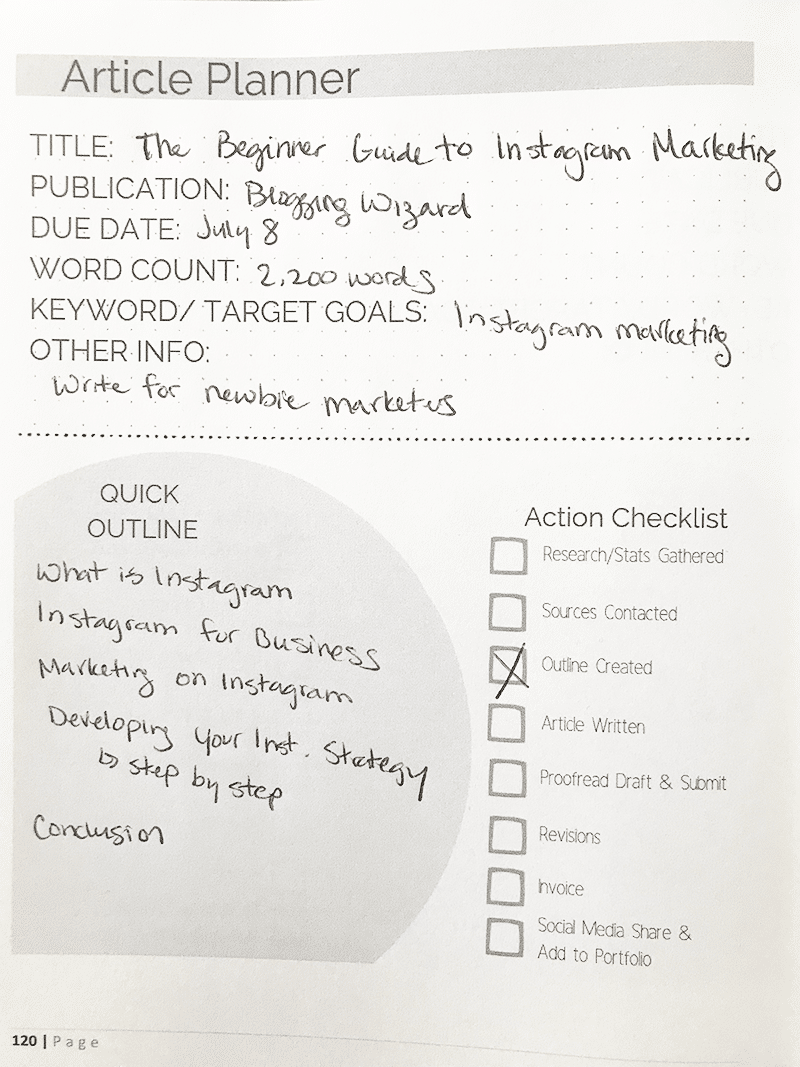 3. Draft a Contract or Service Agreement
When you're first starting out, it might be a good idea to draft a contract. It formalizes your collaboration with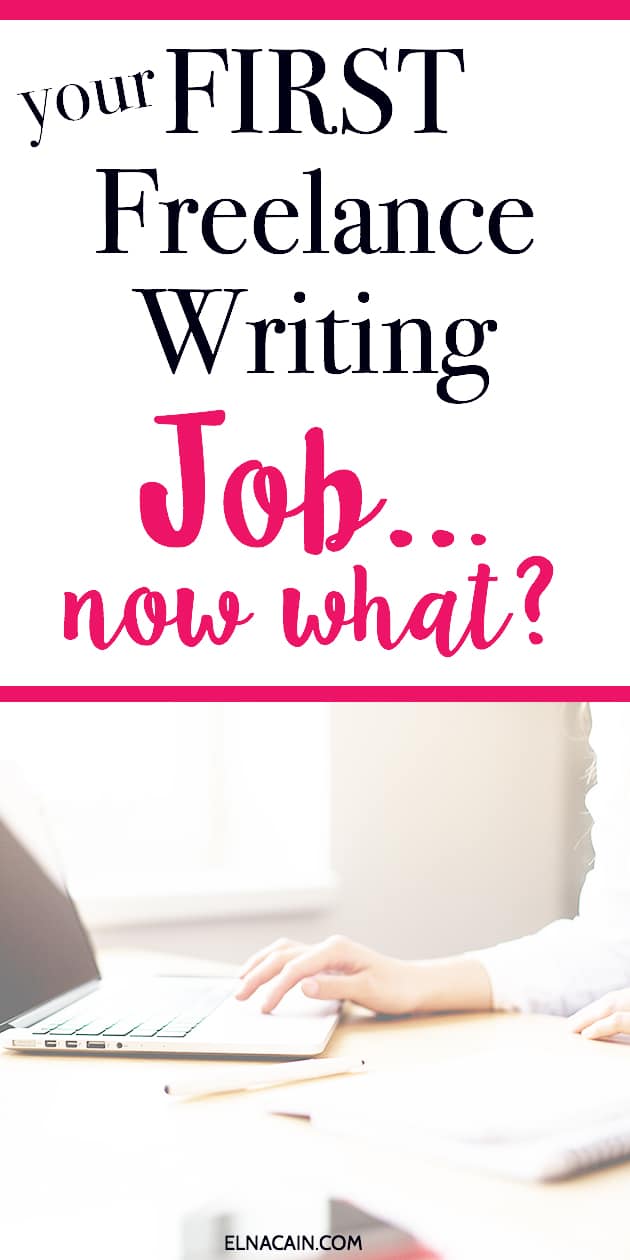 the client and will ease your mind when you're waiting for a payment.
It doesn't have to be formal, in fact, you can write something in an email and keep the email on file. Just state the terms, conditions and pay so that everyone is on the same page.
Nowadays, I don't typically use a contract for every client I work with. It's worked out for me and every client I have has paid me.
If you have questions, don't hesitate to ask the client. I suggest, though, to not bombard them with numerous questions. One or two questions per email is the best option.
But, like I said, when I first started out, I did use contracts for every client. This was just to make me feel more comfortable going forward with a new collaboration.
It's ultimately up to you, though.
4. Figure Out Your Writing Process
As a new freelance writer, you'll develop a writing process that will help you be more efficient and streamline some parts of your business. For me, I'm a top-down writer – I have to start from the beginning.
I can't write the conclusion first or the middle of my article first.
I also have to create an outline of my idea with each subheading topic. From there I do my research to get examples, up-to-date industry-specific stats and start my rough draft.
This can take me up to 10 hours to outline, research and write based on the content I'm creating. From there I self-edit and then have my husband proofread it. Finally, I run my article through Grammarly and when I'm happy, I submit the post to my client.
5. Wow Your Client!
The best tip I can give you for solidifying a recurring freelance writing gig is to go above and beyond what is required. If a client is wanting a 1,000 word post on the best WordPress plugins for a new blogger, do your research.
Provide screenshots and well-written content that is useful to the client's audience. Your best asset is to write engaging and powerful content so show off your skills!
Try to always exceed deadlines and give the client no reason to doubt their decision to hire you.
This is exactly what I did with my first client!
What helped me the most what having a good hiring process to weed out low paying clients.
6. Keep On Hustling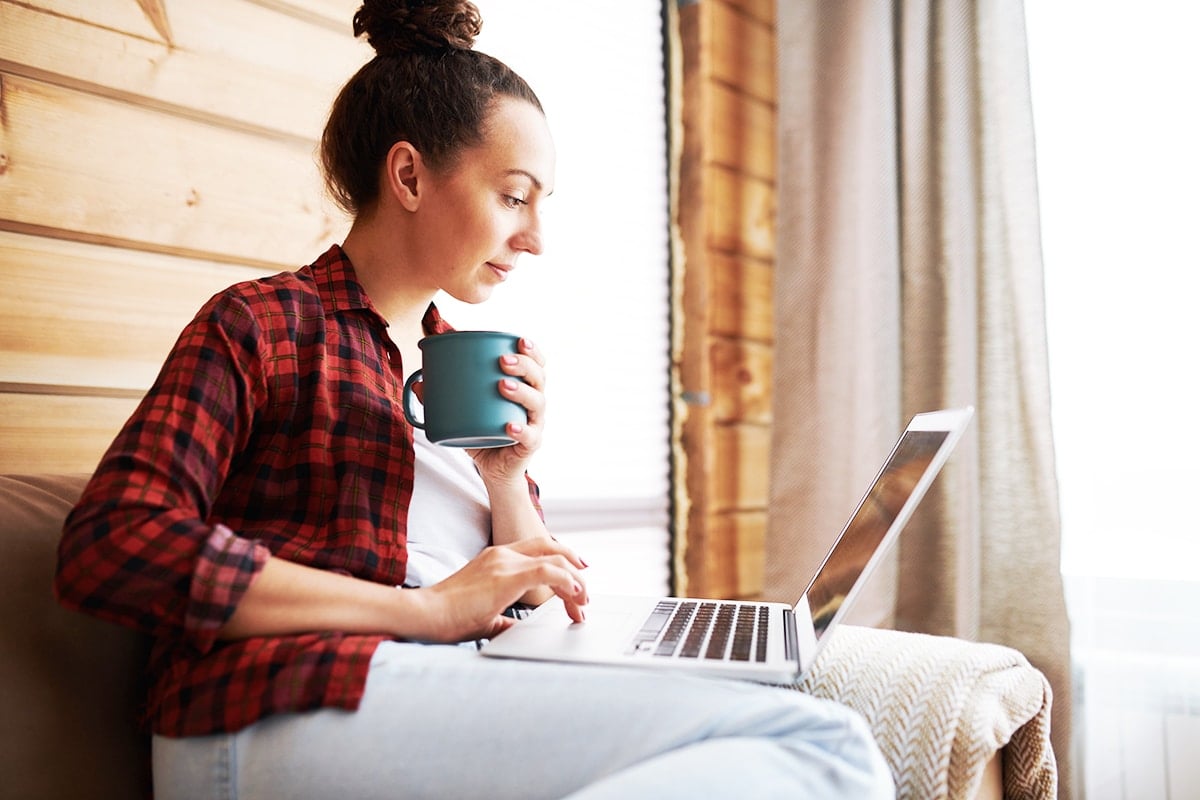 For some, having that first freelance writing job is all-to consuming. But, don't let that happen to you; keep on hustling. As you create your outline for your post and start your rough draft, send a pitch or look at freelance writing job boards.
You want that first client to turn into two clients and then three, right? That means to keep marketing yourself even if you have work. The best feeling is when you have too much work and you have to unload some of that work to your freelance writer buddies!
Are You Ready for Your First Client?
Keeping your first freelance writing job isn't as difficult as finding your first gig. But, if you have everything ready on your end with a PayPal address, project management system and a contract, your client will only see the true professional that you are.
And when they read your first post and are blown away by your well-crafted content, there's no doubt you will soon become their go-to writer.
Are you ready or are you still waiting for your first freelance writing job? Make sure to check out my free email course Get Paid to Write Online. You'll learn what it takes to land your first client!
So, what are you waiting for? Kill it with your first freelance writing client and let me know what you're doing to wow them!
Click the Image Below and Land Your First Freelance Writing Client as a New Writer