Are you looking for brand new ways to find freelance writing gigs as a beginner?
With so many freelancers out there looking for remote work, it may seem difficult to find the right jobs so you can work from home and make a living as a writer.
However, when you start looking at job postings, it's apparent that many, many companies around the world are looking for writers.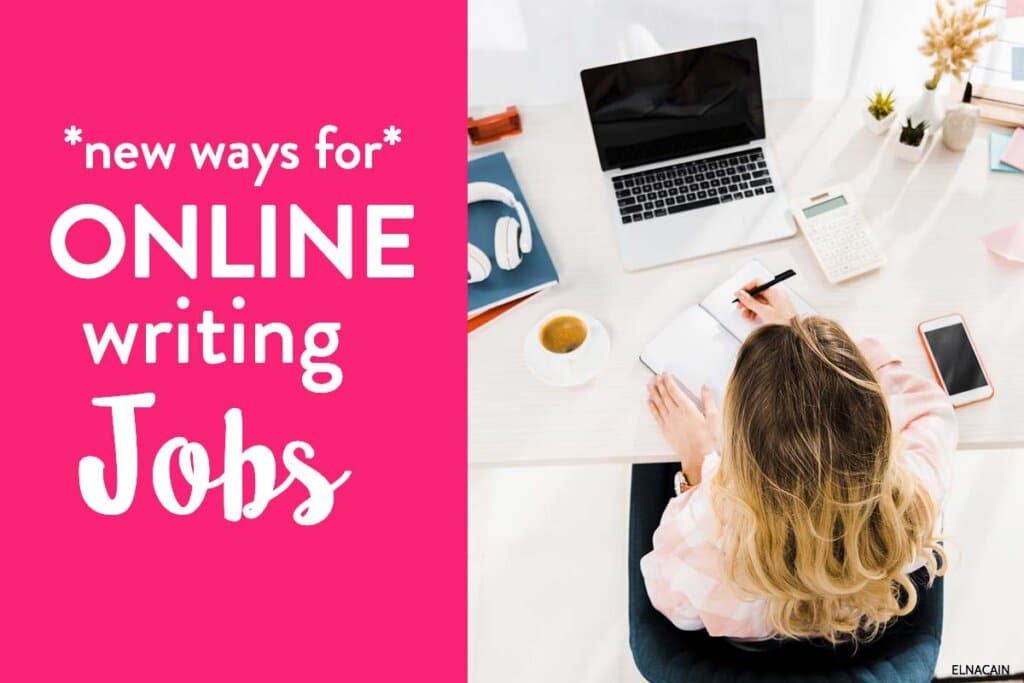 And with so many options when it comes to finding work, there are many chances out there to land good-paying writing gigs!
But before you spend all of your time scouring every job board you can find, I want to share with you some brand new ways you can find writing work.
Before I do, let's look at how freelance writing is growing and why now is the perfect time for you to get out there and start offering your services.
What is Going On in the Freelance Writing Industry?
In 2020, we saw a huge influx in remote work!
When the pandemic shut things down and people had to find new ways to communicate online, software such as Zoom made it easier for businesses to continue conducting their business from home.
This increase in remote work also created an opportunity for more individuals to begin freelancing and making money from home as well.
According to a study by Standford University, 42% of the U.S. labor force is now working from home.
That's almost half!
This means that now is a perfect time for companies to see the potential of freelancing and remote work and the benefit of hiring freelancers for certain jobs such as copywriting.
They can also pay these freelancers well and still have it be less experience than hiring a full-time employee.
In fact, according to Global Workplace Analytics, a company saves $11,000 for each telecommuter they hire!
This is saving companies a lot of money – especially for marketing and in-house writers.
This is a golden opportunity for you to start finding freelance writing jobs!
But does that mean there will be more competition for freelance writers in 2024?
There are more people working from home so online writing gigs must be harder to find, right?
The truth is that, in 2024, more businesses are springing up online and need writers – and there are not enough writers for all of these new online businesses.
So, are you ready to get paid to write in 2024?
Here are some brand new ways you can find online writing gigs.
1. Contently Leads
I realize that, for most freelance writers, Contently sounds very familiar.
However, I have recently learned something new about Contently that can help you land some amazing writing jobs in 2024!
Contently is a digital marketing business but they also provide a portfolio platform for freelance writers.
But, wait – there's more!
Contently also offers you an opportunity to land high-paying writing gigs just from having that portfolio set up.
Let me give you an example:
One of my students from my Write to 1K course, Mercedes, said that she's been on Contently for over a year and finally got a story picked up by a big-name client – and she was paid the most she has ever made off a single blog post!
She had been writing for that niche for a couple of years and was ecstatic when all of her lower-paying gigs paid off and she landed a high-quality client.
Needless to say, I was pleasantly surprised by this but I knew that other writers were landing gigs on Contently – I just didn't know what methods they were using.
I figured out that one of the ways you can use your Contently portfolio to land gigs is through their leads option.
You can have writing jobs come to you by looking at their leads: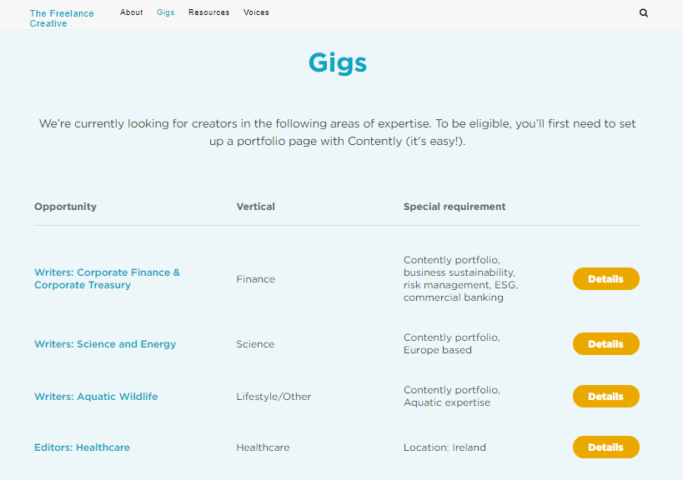 Here is an example of some recent writing gigs such as finance, science, lifestyle and healthcare.
If you look under the "Special requirement" column, you'll notice that many of these require a Contently portfolio.
To make your Contently portfolio stand out from the crowd, try these tips:
Optimize your bio with keywords. While clients may appreciate the publications and sites you've written for, they are more likely going to pay attention to buzz words that describe what you write about.
Make sure your clips highlight your area of expertise. If you list "digital marketing" in your bio, for example, post samples that reflect that niche.
Optimize portfolio titles and descriptions. Use descriptive titles for your sample pieces and take advantage of the description section to explain the type of research you conducted or if the content you wrote went viral.
List your skills and topics. Clients can filter searches by skill or topic, so make sure you tag your projects with relevant keywords.
Keep your profile updated. Adding in new samples or updating your information every 6 months shows clients that you are still engaged in writing and looking for work.
You can definitely benefit from using Contently by setting up and optimizing your portfolio before perusing the available gigs. It's that simple!
2. Writers' Work
Writer's Work is a budget-friendly job board with relevant and real-time freelance writing jobs. They also have a content platform for your writing goals and educational lessons on writing.
The job sources are curated from other online job boards but also include exclusive writer's work jobs as well.
So, let's take a closer look at Writer's Work.

This is the Writer's Work platform and you can see on the left-hand side where you can check out listings for online writing jobs (as pictured above), any projects you are working on or any orders made by clients.
One of the things I love about Writer's Work is that you can actually work on your client pieces right within the platform!
When you pitch to a job ad and the client places an order, the order appears under "Client Orders" and you can get to work on writing the content immediately.
There's also a "University" you can check out that has some educational videos, amazing tips and some premium courses.
Going back to the job board – they do source jobs from all over but there are also exclusive writing jobs posted only to Writer's Work.
If you scroll down a bit on the job listings, there's a section called "Source" where you can filter these exclusive jobs.
As far as the other job sources, these are free sources but imagine spending half an hour on each of those sites searching for freelance writing jobs.
There are at least eight sites that Writer's Work pulls job ads from – that would be around 4 hours of work!
Instead of spending all day sourcing through various free job boards, you can get the work done in a fraction of the time with Writer's Work by getting quick results when you search for certain gigs in your niche or topic.
As with any job board, make sure you visit Writer's Work frequently in order to pitch to fresh jobs – and stale ones, too!
You never know if an old job posting is still up for grabs.
Overall, Writer's Work is an affordable option and a great one-stop place to find freelance writing jobs.
3. A Special Cold Pitching Hack
Another brand new method you can use to find online writing gigs is the cold pitching tactic.
While many freelance writers tend to shy away from cold pitching, I'm all for it!
It's an amazing way to make direct contact with potential clients while showcasing your specific skills and how you can benefit them.
Not sure how to cold pitch? Try this little exercise:
Find a product in your home that you use in your home or in your business as a way to create a leads list– this is going to help if you're struggling to find businesses to pitch to.
Here's my list of leads (and products that I personally use):
Dupray steam cleaner
Fitbit
Lululemon clothing
Sea bands
Zenni Optical (this is where I get my glasses)
Trello
Evernote
Ecamm (for screen capturing)
Rode microphone
Zoom
These are all products that I use so I can go and find if there are any potential gigs with these brands by searching for their website and checking out their blog or social media profiles and seeing whether or not they have an email list.
When you do this, you can then decide if this is a company you want to write for.
For example, look at their blog and see if the articles are written by different people or by the owner of the business.
If the content is posted by the owner, you send along a pitch offering your writing services in order to alleviate the task of writing so they can focus on other aspects of their business.
You can give them the option of hiring you as a ghostwriter, where the content would still be posted under their name.
Not ready to approach big brands? Look at local businesses in your area and check out their site. It's likely they need a good freelance writer!
When you write a cold pitch, you want to make sure you're not just copying and pasting a generic template for each business.
You need to take the time to understand the business you are pitching to and tailor your proposal to match your skills and experience to their specific needs.
Also, make sure you write a subject line that will stand out to the potential client. They may receive hundreds of emails every day, so you want to use something that will catch their eye.
Lastly, keep your pitch short and sweet and avoid sharing too much information. While you want to personalize your pitch, there's no need to get into a winded story about your freelance writing journey.
Stick to the basics and you'll be sending pitches that companies can't refuse!
5 Important Freelance Writing Tips for Success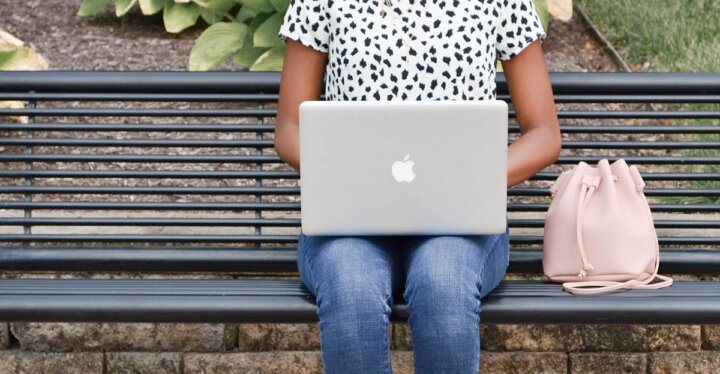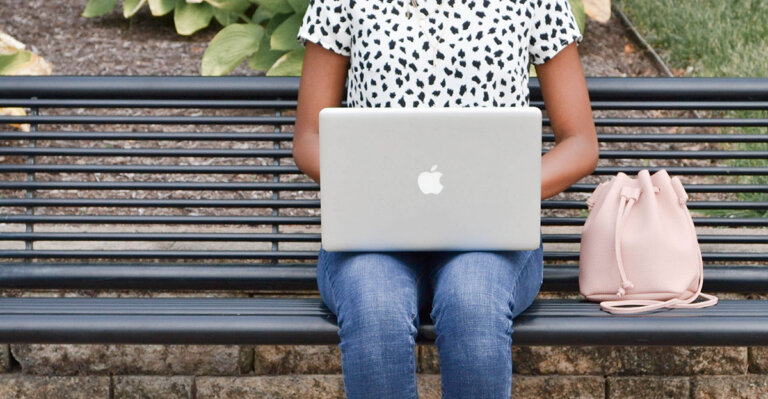 I know that when I first started out as a freelance writer, I was full of questions and doubt.
I didn't know how to start freelance writing or where to source writing jobs or how to ensure that I can actually make a living as a writer.
So, I wanted to share some important freelance writing tips to help you be successful if you are newbie to freelance writing.
1. Practice Writing Every Day
No matter if you are writing your grocery list, a social media post, or a chapter in your book, it's important to practice writing as much as you can. When I started my blog, I was eager to write a blog post every day!
Over the years, I have broaden to writing emails, website copy, course lessons and blog posts. So, as a beginner, focus on creating content on your blog so that you improve your writing skills and become a better writer.
2. Become Familiar with Online Tools
One thing I struggled with when I first started freelance writing was all the tech behind being on online.
I had no Gravatar, no Pay Pal address, and no email address. I had to learn about all this fast! So spend the time learning about the best online tools out there.
3. Create Goals Around Freelance Writing
Do you have a monetary goal with freelance writing? How about a client goal or a productivity goal? These goals can help you keep focussed on your work online. I know for me, it also helps me figure out my writing services.
I created a "client ladder" detailing the clients I want to work with where the top "rung" is my ideal client.
4. Work Hard on Your Pitch
The first thing businesses see of you will probably be your cold pitch or a pitch to a job ad.
This is the time to impress the person reading your email, but most important, keep that person reading your pitch.
So, spend time learning how to write a pitch.
5. Have the Right Mindset
The writers who succeed at this had the right mindset going into this. This right mindset is the hustle personality you need to keep yourself more motivated when times get tough.
This is the perseverance mindset that doesn't stop when turned down or told, "no" when applying for a freelance writing job.
For more help in your mindset I have two resources: the Freelance Writing Prep class and the Become a Rockstar Freelance Writer free course.
There You Go!
These are all things you want to consider when you are finding freelance writing jobs!
Hopefully, these were helpful ways that you haven't thought of before or you haven't used in the past.
Have you landed any jobs using these methods? Is there one in particular you are excited to try?
Let me know in the comments!