I have hit a dead-end with my freelance business. I am not getting any new prospects.
Is that you?
I get a lot of emails every week from new aspiring freelance writers and those who have been moonlighting as a freelance writer for a while.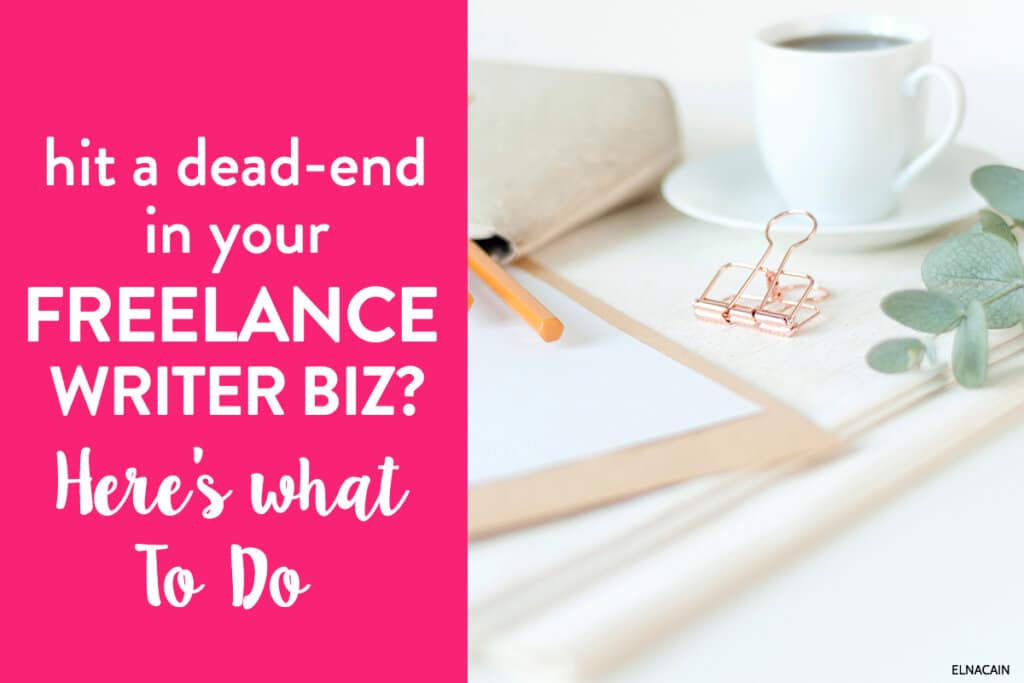 The other day someone mentioned that they hit a dead-end with their business and no matter what they were doing, they weren't landing any new freelance writing jobs or attracting clients.
What are the successful freelance writers doing to maintain their workload, generate recurring work and making a living by doing all this?
You know, when I first started I only had a few clients, but all of them gave me recurring work. I either had to write weekly or bi-monthly, but I had consistent work.
Those clients carried me on until I landed more and more work, and from then on I had no shortage of work. But that doesn't mean there were some slow months or slow periods.
I've had clients not return my emails, not pay me or lowered my workload.
Now, I'm not saying this to make you feel discouraged; I'm saying this because I want you to know that it's totally possible to make a living as a freelance writer. You don't have to supplement your work with virtual assisting or social media marketing.
Sure, if you want a change of pace, be a VA for a client or two. What I am saying is, if you LOVE writing – and I do – and this is your passion, make it work.
Don't give up.
Hustle hard.
Alright, enough with the pep talk. Let's get down to what you should be doing to help you turn around and find your way as a working freelance writer.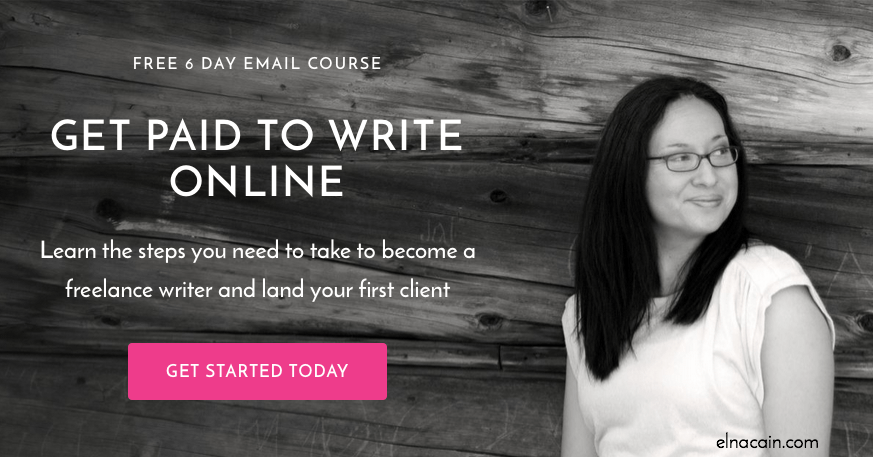 1. Update Your Website
This was the first thing I did as a new freelance writer. It was like my way of announcing to "everyone" that I was a legit freelance writer (even if I had no clue what I was doing).
Your website is like your business card. You use it to market your services and show others what you have to offer.
And you know what? It can totally help you land more work, especially if your professional website is optimized for lead generation. That's just fancy talk for attracting your ideal client.
Updating your website can be as simple as tweaking your title. Take a look at what Jessica calls herself: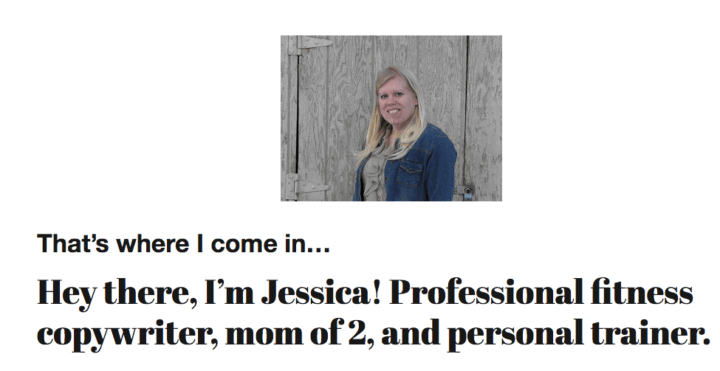 She's a fitness copywriter. Not just any copywriter, but one that caters to businesses in the health and fitness niche.
When you niche down and change your title to reflect who you can help, you'll land more work.
Why? Because prospects know exactly what you offer and can hire you just by knowing you specialize in their industry.
So, look at your website and really see how you can optimize it to help you attract more work.
2. Prune Your Portfolio
Your portfolio should showcase your work. It can be samples you created, guest posts you've landed or actual client work.
But, be careful not to fill your portfolio with every project, blog post or client piece you have. If the client has to scroll numerous times, it's too long!
This can also have a negative element too. Client's could get annoyed or not bother looking at your work at all as it may be overwhelming.
It's time to prune your portfolio. Start looking at finding the best pieces to highlight. You can also link to your author page, instead of each individual post – if they are all in the same niche.
For example, Alicia's portfolio has a link to her contributor profile.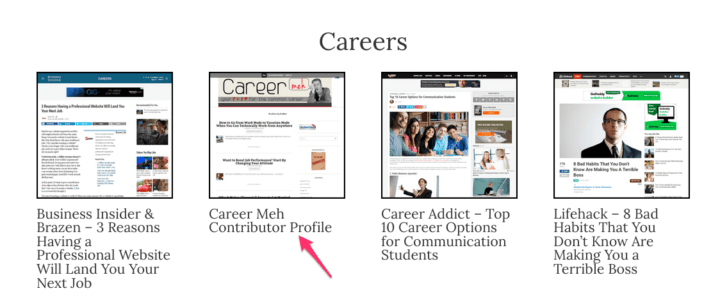 This cuts down your portfolio, but still highlights your projects.
3. Stop Ghostwriting
Okay. Well, I don't mean to stop ghostwriting. What I mean, is stop ghostwriting for cheap.
A lot of freelance writers go to Upwork to find freelance writing jobs.
I don't personally recommend this route.
Why? Well, for one, most of the work you receive is ghostwritten. This means your name isn't on that piece of content. It also means you can't use those samples in your portfolio.
The second reason is that most jobs in this platform are not high-paying. For example, here's a posting on Upwork that I randomly selected:

That's only $.o1/word on a ghostwritten piece.
Here's another one:

Press release writing is a lucrative service, but if you are looking at Upwork, you would not know that.
Instead, opt for freelance writing job boards where you can get bylined work.
When you can build your portfolio with bylined work, you'll get more work and you can start negotiating a better rate.
Then, you can offer ghostwriting services the right way. Looking at Alicia's services she's quoting $300/1,000 words as a ghostwriter.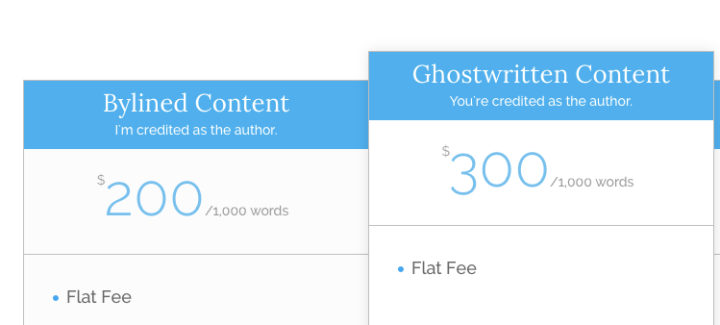 4. Create a Targeted Blog and Share Your Posts
Okay.
I've been on the blogging train for a while now, but I know it's because having a blog is a strategy to help you grow your freelance writing biz.
But, it's not just having a blog that can help. I'm talking about a blog that's targeted. Is your blog speaking to your client?
Now, for me, since my blog doesn't, it still hasn't hurt me in my biz. But, that doesn't mean my blog isn't helping my biz. My blog still helps me generate work in many ways.
Prospects come to my blog and see how clean my blog is, how my images are optimized for sharing, how my blog is engaging and how my writing is conversational.
These things help me land work time and time again.
When it's targeted – no matter what niche – it shows that you are consistent and that you know your niche.
And when you have a blog, you can share it on social media (more on this later).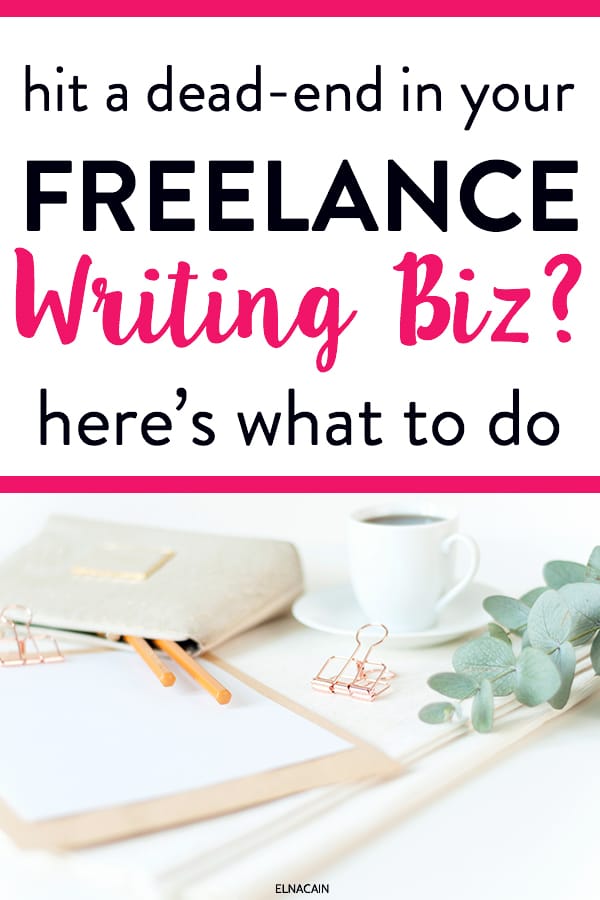 5. Guest Post
You probably already know this, right?
Guest posting is a great way to reach a new audience, get in front of prospects and build your portfolio.
And when someone else likes your writing so much that they would publish it on their blog, it makes prospects know that your writing is credible and legit.
If you have no clue where to guest post, just Google it!
Type in your niche and any one of these keywords:
guest post
write for us
contribute
submit a guest post
Here's one for the gun and firearms niche: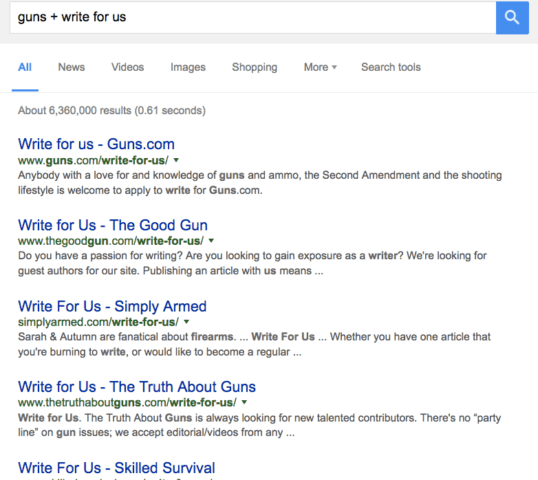 The whole page was filled with guest post blogs.
So try it out!
6. Pitch to Job Ads
Don't expect work to come to you in the beginning. The best way to get paid is to pitch consistently.
Every day.
Multiple pitches.
That's it.
It's all a numbers game.
Go ahead and pitch to jobs you are somewhat qualified for. The point is to get out there and get your name in front of as many small businesses, brands and solopreneurs.
To help, consider having a pitching process that you can follow each time you pitch.
7. Get on Social Media
Are you on Twitter?
Facebook?
LinkedIn?
You should be.
Why? So you can share your content all over the internet! I use IFTTT to schedule my blog posts on Twitter.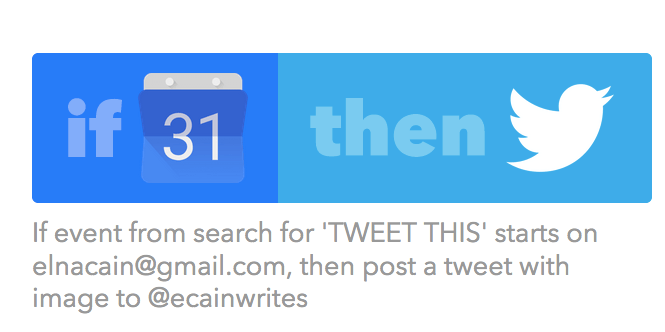 It's free to use and easy to set up. I use my Google calendar to put my posts and then when I set the event as "Tweet This" the post is tweeted.
It's not that hard to schedule your posts on social media. You can use Hootsuite or Buffer to post to Twitter or Facebook for example.
You can use Grum to schedule to Instgram – from your laptop.
8. Diversify Your Business
To ensure that you don't run into low income months, work on diversifying your business. For example, you can dip your toes into affiliate marketing.
Currently, for this blog, I'm an affiliate for Contena. I consistently earn around $200 a month.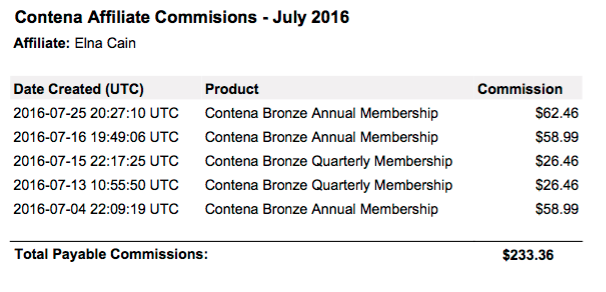 You can become an affiliate for my writing course too!
Another way to diversify your business is to have another service. For example, since I've had prospects inquire about my Pinterest images, I can start a new Pinterst marketing service if I want to.
Maybe you want to include eBook design or social media banner design. There a lot of ways to supplement your freelance writing income. Find one that works for you!
9. Invest in Your Business
There are two types of writers out there:
Those that pursue freelance writing as a hobby. They may have a blog and they may pitch once a week or whenever they have time. They're not sure if this is for them, so they aren't giving it a 100%
Those that are determined to make freelance writing a viable option. They do whatever it takes to find success quickly.
Which writer are you?
Don't Walk Away
It's very tempting to just walk away from freelance writing. You land a client and then suddenly they decide to go in a different direction and don't need you.
This happened to me. A blogger hired me for a huge project. I fulfilled the project and the client wanted more. But, communication stopped and I learned that instead of using blog posts, the client switched to podcasting.
Maybe you have a consistent client and it's going great. Then, one month, payment is late. Then the next month you don't hear from them.
This has happened to me. I had a great writing gig in the health niche and enjoyed writing weekly content for them. But over time, less and less communication transpired until I didn't hear from them. About ten months later I received a phone call from the client. There was a huge family emergency and they had to stop business. I'm grateful for them contacting and letting me know what had happened.
Did I stop freelance writing? No. I kept on pitching. I spoke to my current clients and asked if they knew of anyone wanting content writing.
I kept going.
Will you?
If you're ready to really earn a living from writing, you can get your step-by-step profitable freelance writing blueprint by joining Write Your Way to Your First $1k. It walks you through the exact action steps you need to take to land clients, tweak your website to increase conversions and get paid to write.