Wondering what proofreading services you can offer?
From editing to essay to academic and more, the type of service you offer will no doubt be in need for online businesses.
In this post I will help you find the right proofreading service as well as help you figure out if proofreading is for you.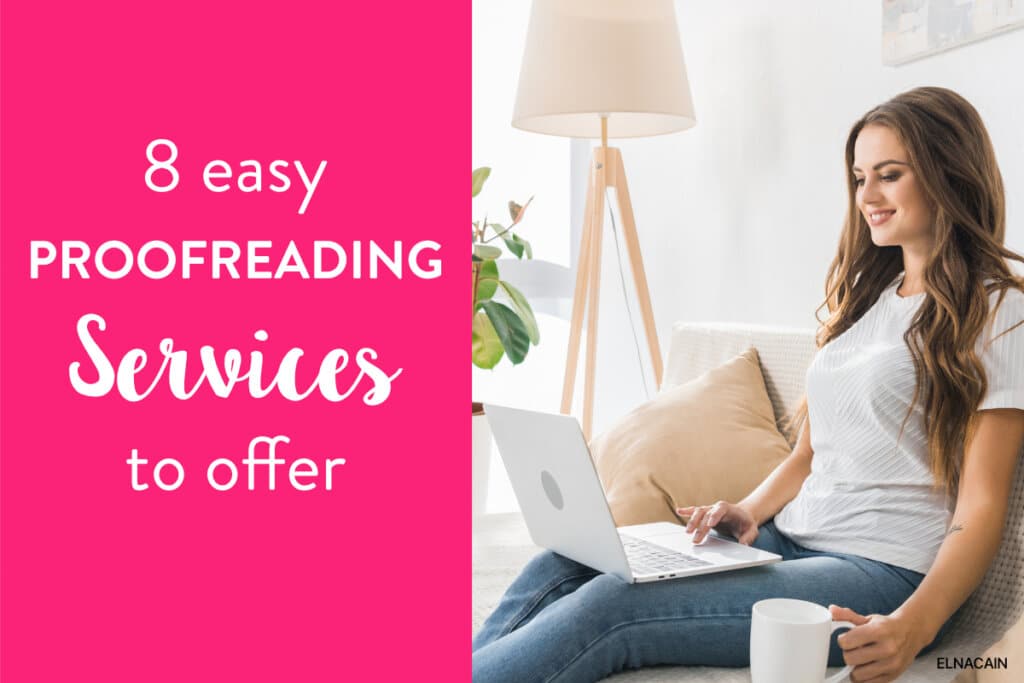 Are you a stickler for grammar?
You drool over Oxford commas and can't get enough proper quotes?
Then you would make a great professional online proofreader!
But you might be asking yourself, what type of proofreading services can you offer when you are first getting started? Landing proofreading jobs can ignite your side hustle and help you quit your 9-5 job for good.
Proofreading isn't only a great skill to have in addition to being a freelance writer, it can also give you an additional boost in income when you offer professional editing and proofreading services.
According to Glassdoor, professional proofreaders can make around $46,000 a year.
And the top challenge business teams face is creating content that generates leads. Quality content flows easily and formatted for easy reading.
This means there is a huge need for professional proofreaders and editors.
There are so many online and offline businesses that are in need of proofreading services.
From book authors, to bloggers, and academic professionals to small local shops expanding their content marketing, each piece of content requires perfect grammar and spelling in order to remain professional in their space.
There are many different opportunities to make money from home as a freelance proofreader. What many people find challenging is where to look for good paying and legit online proofreading gigs.
And you can fix that easily by finding the right proofreading service.
Proofreading Vs. Editing
As I said before, proofreading and editing tend to go hand in hand when looking for online gigs. Proofreading is simply going through documents to correct any punctuation, spelling, and formatting errors that might be present before the content is officially published.
Good proofreaders need to be detail-oriented and be able to spot issues that others might easily miss out on.
Publishing a document with spelling errors, bad formatting, and inaccurate punctuation makes it look unprofessional.
Publishing unprofessional looking work can result in losing customers and clients, thus losing out on revenue for your business.
While editors are often the ones making the changes to the final document, proofreaders generally mark the mistakes and then return it to the writer so they may make the proper corrections.
While there are many similarities between proofreading and editing, it's often easier to land a gig as a novice proofreader as this skill is easier and quicker to learn for someone with little experience.
The Proofreading Steps
According to Scribbr, there are several proofreading steps that a document will go through before it is finally published.
The first step after the writing process is content editing.
This involves revising a large part of the text. This could include moving and deleting entire parts of the text.
The next step is line editing, or focusing on revising how the story or idea is communicated. This is more about improving the overall flow of the text.
Next is copy editing.
This is where the editor goes through line by line to ensure consistency, proper grammar and syntax.
The final step is proofreading.
This is where any remaining misspelled words, grammatical errors, or inconsistency in styles are changed.
Different Proofreading Services to Offer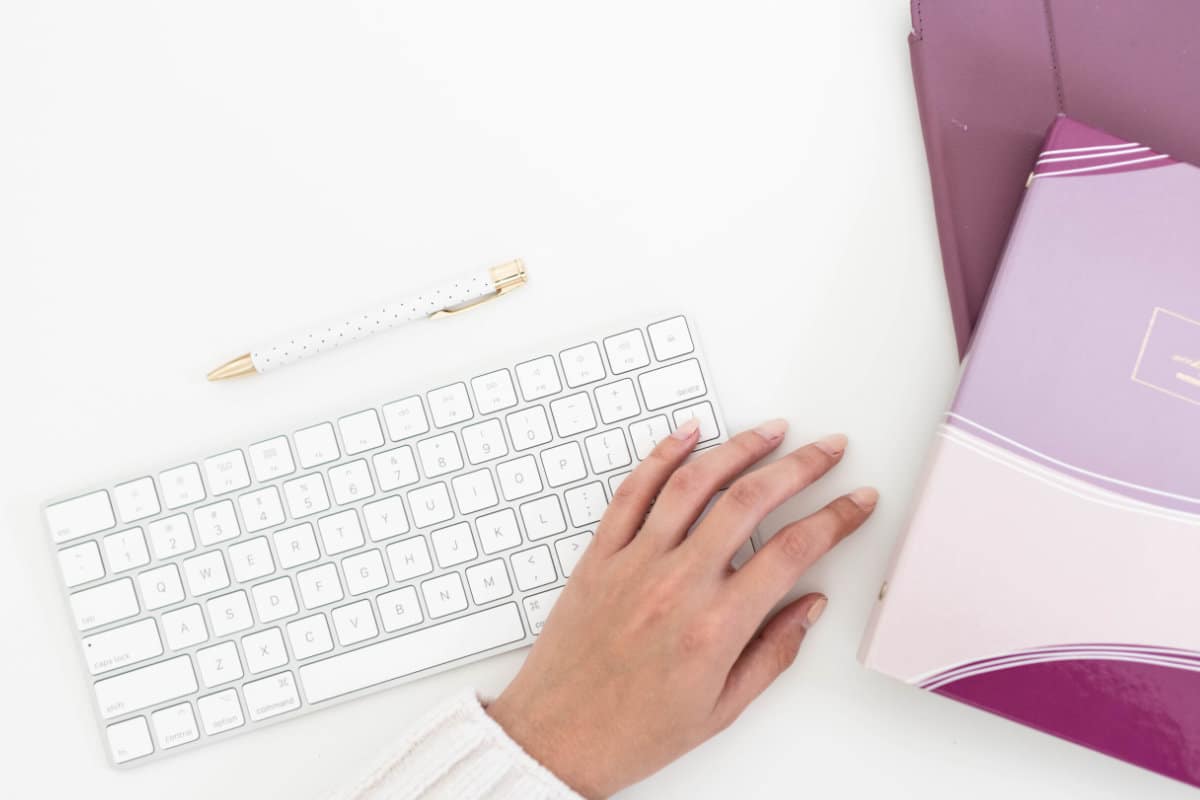 1. Online Proofreading Services
Pretty much every proofreading job can be done online.
Whether you are based in the US or overseas, you can find online proofreading services to offer to clients.
While they can be two separate positions, you can often find editing and proofreading services lumped together in one description. This can be a good service if you want to be a general proofreader or dabble into online proofreading as a way to work from home.
You can easily promote your online proofreading services by taking a few steps.
Create a Website
A dedicated service-based website will help to show the services you offer, your rates, and allow potential customers to easily contact you.
Having a professional and polished website is just one way to showcase your abilities as a reputable proofreader. For example, Kate Clark's website promotes her proofreading, editing and social media services.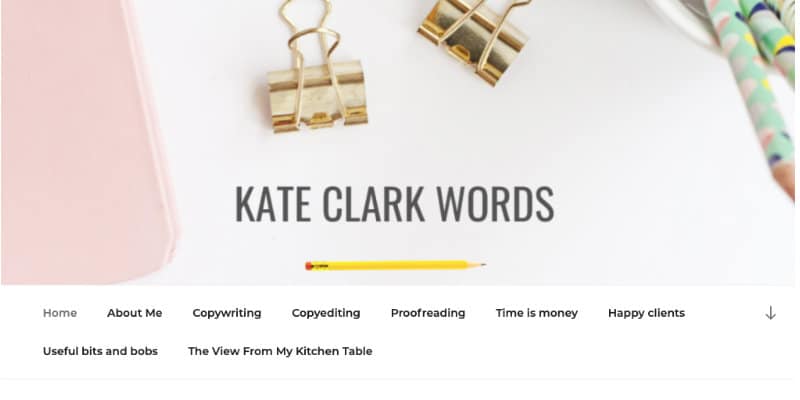 Promote Yourself on Social Media
Be sure to set up professional social media accounts to promote your freelance proofreading services. You can join other freelancing groups on social media channels and offer advice in order to showcase your knowledge.
This also gives you a chance to network with other proofreaders, editors, and freelance writers.
From a professional standpoint, LinkedIn, followed by Facebook and Twitter are the go-to social platforms for professional connections.
Do Cold Pitching
Yes, I know this can be scary. However, this is a great opportunity for those that have little experience and few contacts.
Don't be afraid to reach out to potential proofreading clients directly if you really want to work with them. Look for clients who would potentially need a proofreader for their business.
If you need more help with your cold pitching process, make sure to pick up my swipe file filled with cold pitches to use.
To find clients, check out my post on online proofreading jobs.
2. Essay Proofreading Services
Essay proofreading services can be used by both high school and college students to ensure that they are turning in the best work possible.
Proofreaders that specialize in essay work must be aware of the various writing and editing styles. This includes APA, Chicago style, and MLA.
To build up your client base with this service, it might be a good idea to start with a proofreading agency. This can help you connect with different types of clients and proofreading work.
If you use an agency, you won't need to have a website to market your service. But, it's still a great home base online to have in case you don't want to work with an agency and want to freelance your proofreading services.
3. Editing and Proofreading Services
As you gain experience, you can offer both editing and proofreading services. Offering both of these services to a client is helpful as that is one less person that your client has to hire.
It also gives you the opportunity to make more money than if you just offered proofreading services. Typically, most freelancers who offer proofreading also offer editing – like Kate Clark.
4. Academic Proofreading Services
Academic proofreading services are similar to offering essay proofreading services. The main difference here is that you could be proofreading much higher level academic papers that are being prepared for publication in industry leading academic journals.
While you don't necessarily have to understand what the paper is about, it can be helpful, especially when there is industry jargon involved.
5. Book Proofreading Services
As a proofreader you can also proofread books or eBooks. This can be a lucrative service to get into since each proofreading work project is large and typically you can charge more for large projects. As a bonus, you only need to do a few book gigs to make a healthy income.
To land book proofreading jobs, check job boards but also connect on LinkedIn and Facebook with entrepreneurs, influencers and small business owners.
6. Business Proofreading Services
If you want to work with small business owners and other professionals, then a business proofreading service would be a good option for you. If you become the resident proofreader for a small business, you would be in charge of all the content for that businesses lead generation strategy. From web pages to emails to sales pages and more, you can proofread a variety of business pages to help them build a strong brand online.
7. Technical Proofreading Services
Technical proofreading services are highly-specialized due to its technical nature. For this service you do need a technical background so that you understand the jargon when you proofread this type of content. Popular technical proofreading jobs would be in telecoms, construction, automotive, chemical or electronics sector.
If you want to add freelance writing with this service, check out these technical writing jobs.
8. Social Media Proofreading Services
If you enjoy being on social media, you can offer this as a service. Do proofreading for paid ads for Facebook, Instagram, Pinterest. Connect with influencers and brands on social media and after engaging with them go ahead and pitch your proofreading service!
What Kind of Training Do Proofreaders Need?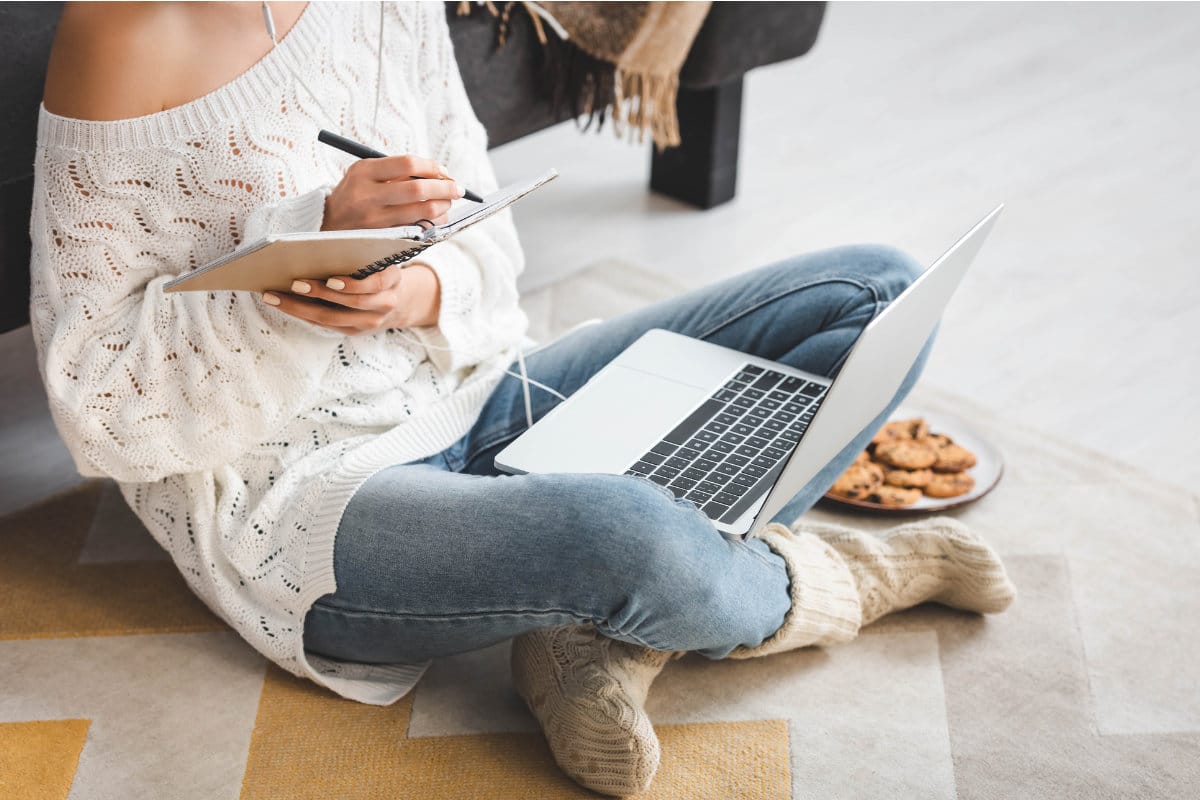 Technically, none.
While you don't technically need any specific proofreading training, it can be very helpful when landing a proofreading job.
There are many different proofreading training available for free and very affordable price points for someone just starting out.
There are a handful of things that you need to be really good at in order to make a good income as a freelance proofreader:
Your English skills need to be on point. You should be able to easily recognize grammatical errors. You can also cheat a bit and use online tools like Grammarly to assist you with this skill.
Your reading and comprehension skills need to be up to par. You also need to actually enjoy reading. If reading anything puts you to sleep, then this isn't the gig for you.
An eye for detail needs to be your strong suit. The faster you can work (with 100% accuracy of course) the more work you can take on and the more money you will make.
While you don't need an English degree, this can certainly be helpful.
Finally, you need to have the flexibility to meet client deadlines. As a freelance writer many of my clients set my deadlines and I make it a point to set an internal deadline so that I'm always prompt with my work.
How Much Can I Earn as an Online Proofreader?
While proofreaders generally make less than freelance writers, there is still good money to be made.
Think of this proofreading service as a side gig to your editing or freelance writing.
As with any other type of freelancing, what you make will depend on a lot of different factors.
It will depend on your clients – are they solopreneurs or big brands? – how much experience you have – new to the game or doing this for years? – the types of projects you're working on – proofreading a book vs proofreading a web page – whether you are paid hourly, by word, or by project, and so forth.
New freelance proofreaders can expect to earn around $10 per hour on average.
More experienced freelance proofreaders can earn upwards of $50 to $100 per hour.
Where to Look for Proofreading Jobs Online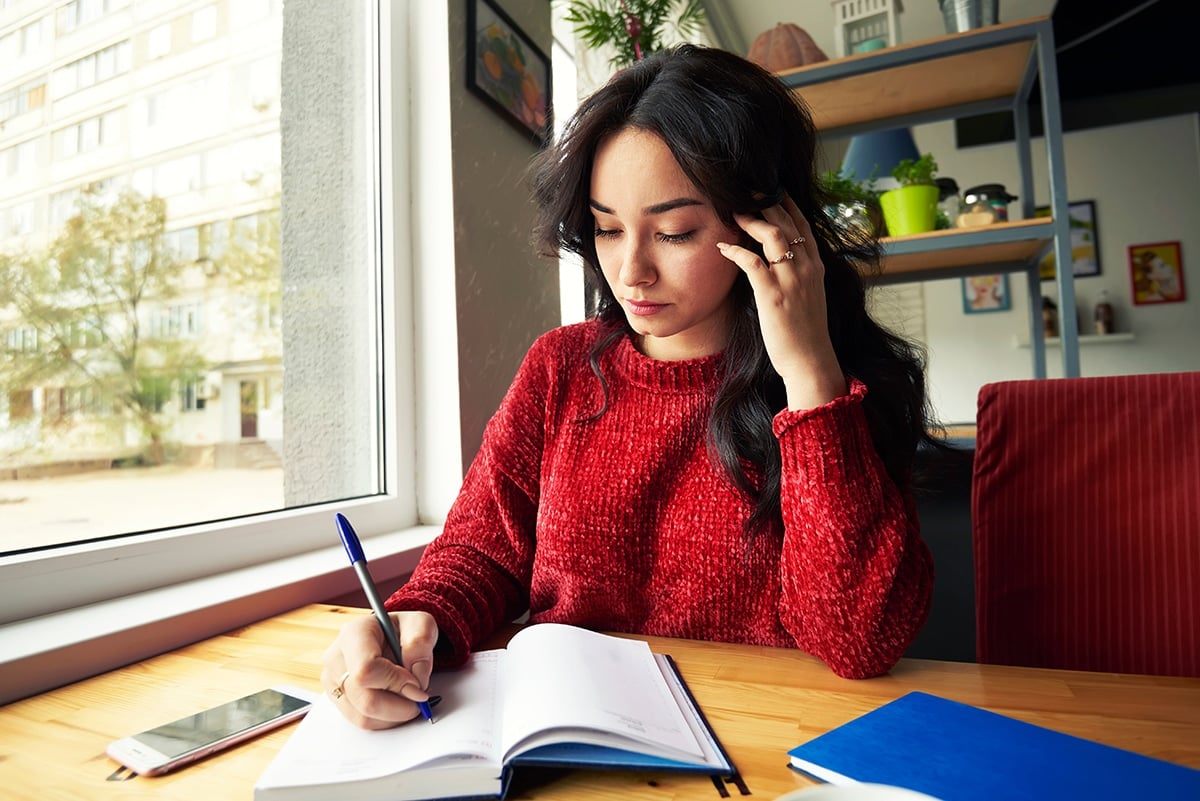 One thing to keep in mind when looking online for proofreading jobs, the job titles are not always labeled as "proofreader."
You might also search for positions that include the terms: editor, editorial assistant, content developers, revisor, and other like terms.
Here are a handful of places to search for online proofreading gigs.
1. Proofreading Services
Proofreadingservices prides themselves with 100% satisfaction from their clients. Another editing and proofreading agency, Proofreadingservices helps job seekers, authors and business people.
The owner is a nonfiction author and Yale graduate and they have serviced over 10,000 clients.
2. Gramlee
Gramlee is an editing service that provides editing and proofreading services to college institutions, law firms and medical schools. I don't know how much Gramlee pays their proofreaders and editors, but it's something to look into as a beginner proofreader.
3. Polished Paper
Polished Paper is another freelance editing and proofreading service that works closely with their clients – college students or small business companies. They do a variety of services including dissertation proofreading, eBook proofreading, essay proofreading and more.
4. Flexjobs
Flexjobs is a job board specifically for remote freelance work from home online jobs.
If you don't want to work for a proofreading agency, you can get started with using a job board to find a proofreading job.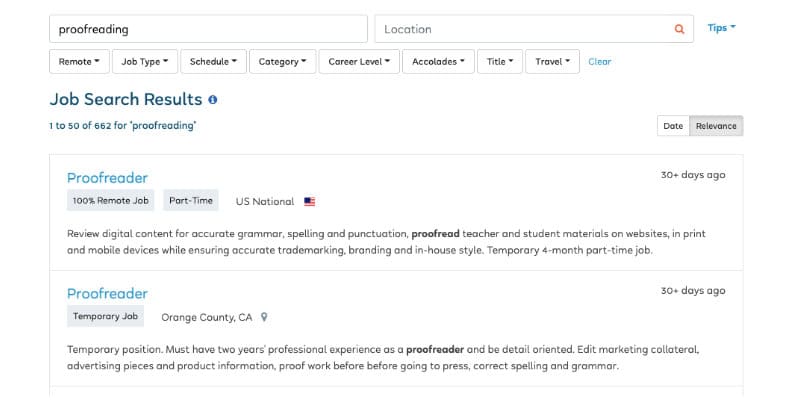 5. Fiverr
I must admit, I don't usually promote freelance platforms and content mills. Fiverr is a freelance platform that values cheap rates and it's hard for freelancers to grow their income. However, as a new proofreader, it can be worth it to set up a Fiverr service and try your hand at landing small proofreading projects to build your confidence and experience.
Check out this guide on using Fiverr as a freelancer.
6. LinkedIn
LinkedIn is a social media platform for entrepreneurs and business owners. LinkedIn also has a publishing platform and job board.
Set up a LinkedIn profile and search for proofreading jobs easily.
A dedicated service-based website will help to show the services you offer, your rates, and allow potential customers to easily contact you.
Proofreading Tips and Tricks
Check out these few proofreading tips to help you stay on top of your game.
Take a break from the text.
If you are proofreading very long documents, then taking a break from huge blocks of text can give your eyes a rest and recharge your brain.
If staring at a computer screen all day is getting to you, first try out some bluelight blocking glasses.
You can also print out the document and proofread it to make it easier on your eyes.
As well, make sure you have the proper set up to offer proofreading services at home:
Use Microsoft or Gdocs
Use the tracking option in Microsoft and show edits in Gdocs
Consider using Adobe Reader for PDF proofreading
The Best Proofreading Services for Beginners
Where are the best places online that you can offer your proofreading services to potential clients?
There are so many different freelancer platforms now, it can be difficult to pick which ones will help you to land your ideal clients.
If you are brand new, you can apply to a proofreading agency. This is helpful as they can give you assignments rather than you having to go out and search for online proofreading jobs.
Don't be afraid to reach out to small businesses, soloprenuers, and bloggers that you would like to work with.
Even if they haven't posted that they are looking for a proofreader, they still might be.
There you have it, eight different types of proofreading services you can offer as a beginner.
Over to you –
Thinking about being a proofreader? Which service are you interested in offering?