Writing is everything for you.
You can't stop thinking about writing and how to become a writer.
But, you soon learn that it's not that easy as going on Blogger or sharing your poem on Twitter.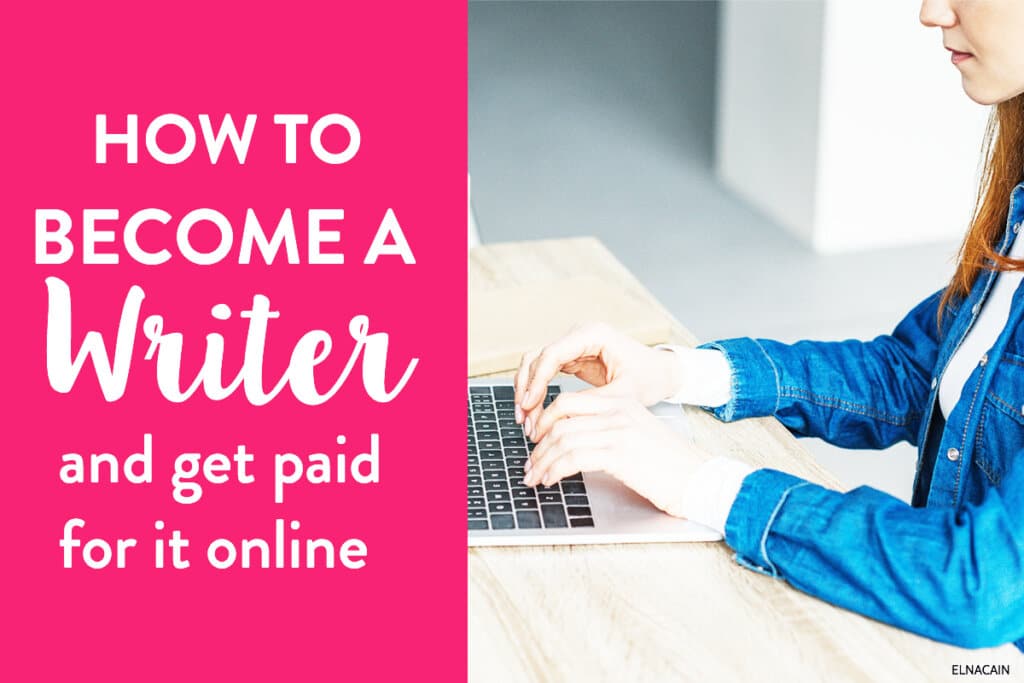 And you come to find that there is an entirely different world where ordinary people get paid to write online.
Yes, and I'm one of them! I've always enjoyed writing and creative writing. In high school, I had my journal of poems, and in college, I loved researching my term papers and essays.
Yes, #imageek
But, it wasn't until I had my twins that I learned about freelancing and becoming a freelancer.
There were stay at home moms that worked from home as a writer.
They wrote blog posts, emails, articles, and magazine pieces all from the comfort of their home and with a laptop.
Sign me up!
But, what if you love writing, but not sure if getting paid to write is your jam? Well, let's go through what you need to know to become a writer and get paid to write online!
How to Become a Writer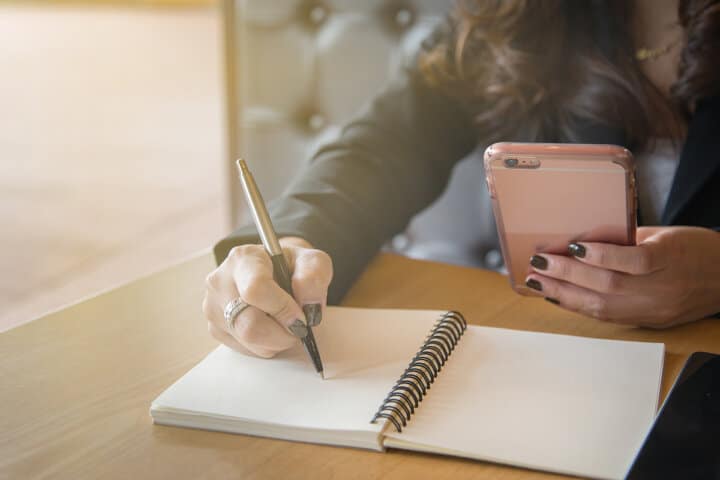 1. Enjoy Writing
Above all, you have to enjoy – LOVE – writing. Writing is a passion first and it's what can push you to get out there and market your writing services.
Can you enjoy writing when it becomes a job for you? It depends. When I first started, I wrote on a variety of topics:
automotive insurance
gas prices
visual effects
dentistry
work at home
smart remotes
beauty
I did not like a lot of those writing topics, so I chose not to pick up work in those topics again. Once I found a writing topic I LOVED – digital marketing – I made sure to collaborate with those types of clients that needed that type of writing!
So, for you, definitely enjoy what you write about, but you may learn through this journey that you will find new topics to love!
2. Improve Your Writing Skill
You might have gotten A's on your reports in high school or college papers, but let me tell you, how you wrote in school is NOT how you will make good money writing.
Academic writing is different than online writing.
With academic writing, you usually find a thesis statement with supporting argument points and ensure that each paragraph is lengthy with five or six sentences.
While having this understanding of writing term papers in school is great, if you want to learn how to become a writer and get paid for it online, you need to improve your writing skill level.
One of the easiest ways to start doing this is to read online content like this blog post!
Look at how this blog post is formatted – short paragraphs, subheadings, and no long-winded descriptive language.
This should clue you in that using your writing skills from high school isn't going to cut it out here in the wild wild online world.
For more help, check out my guide on writing a blog post for clients.
3. Avoid Writer's Block As Much as Possible
When you start getting paid to write online, the more you write, the more you make money. This means you can't have writer's block when writing is your job!
But, there will be times in your life that writer's block will hit you and you have to motor through as fast as you can.
Personally, writer's block happens for me when my life gets way too stressful, or someone is sick in my family.
My creativity stalls and I find it hard to continue to write. So, what do I do?
It took me a while to form a plan to ditch the writer's block. A big help was the Speedy Freelancer Writing course.
Naiomi provides proven tactics to boost your creativity, write faster, and eliminate writer's block for good.
For me, this is what has helped with getting back to writing:
Take a one day break (or two days depending on looming deadlines for clients)
Do something creative other than writing (dance party with my daughter, painting nails, coloring or making slime!)
Listen to upbeat dance music while working
Writing other things besides the article that gave me writer's block in the first place (social media posts, other blog posts on my other blogs or emails)
4. Learn Copywriting
Look –
Some of the best writers that get paid online are copywriters or use copywriting principles when they write.
So, learning how to become a writer for online clients needs some converting copy.
I learned about copywriting when I first started and can now write converting copy for my clients and my business.
If you want to start getting paid for your writing right away, start learning about copywriting. Some great resources are:
5. Invest In an Editing Tool
Even if you feel you're the best editor around, it's hard to edit your own writing.
You need another pair of eyes or a tool to catch those minor grammar errors or spelling mistakes.
I know I'm not the BEST writer out there and I do write in haste often (I have twins and my life is full of distractions!), but I use an editing tool to ensure my writing is error-free for my clients.
I personally use Grammarly for all my client posts and important pieces of content, and it's a great investment when you become a writer. It just makes it easy when you don't have someone to proofread your writing.
I use the desktop version, and it's easy to open up, copy and paste my article and find the grammar issues!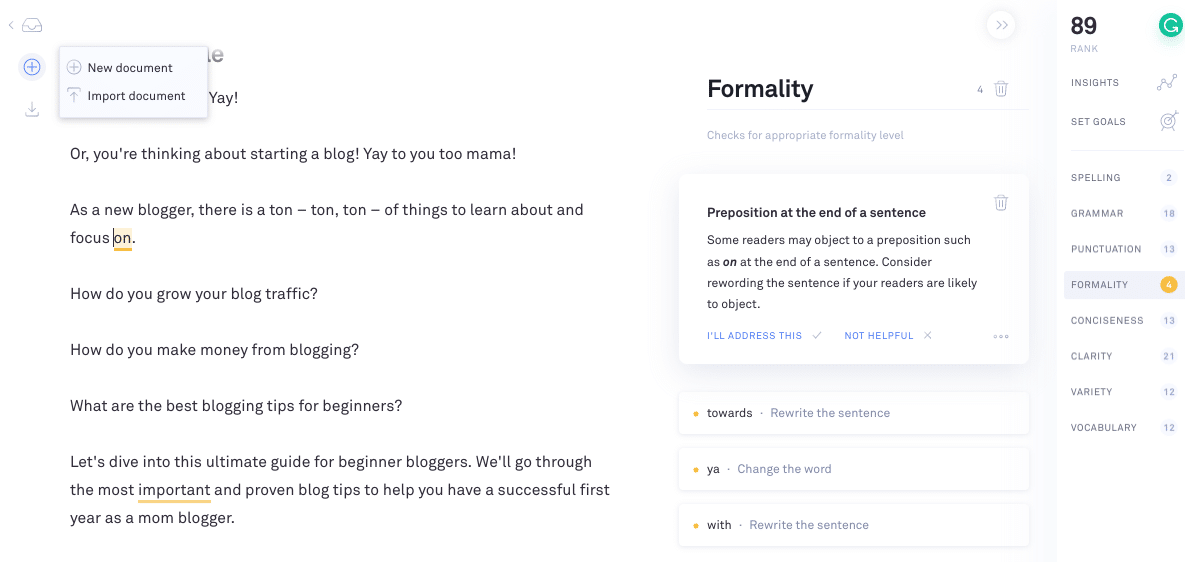 6. Let Others Read Your Writing
Yes, this is a big one for sure!
Many people – including me – would never let others read their most personal writing.
But, if you want to become a writer and get paid to write online, you aren't putting out your most personal diary type of writing online, right?
Instead, you want to show potential clients that you can write in a way to hook an audience and tell a story that will highlight a business' brand.
So, to get started, you need to have others read your writing.
One easy way to start doing this is to start a blog or use Medium to post your content there.
People may or may not view your blog posts, but that's okay! With a blog, you control who sees it or shares it on social media or NOT.
You can also join writing communities like Wattpad to learn from other aspiring writers.
And, if you need to overcome the thought that no one will like your writing – read this!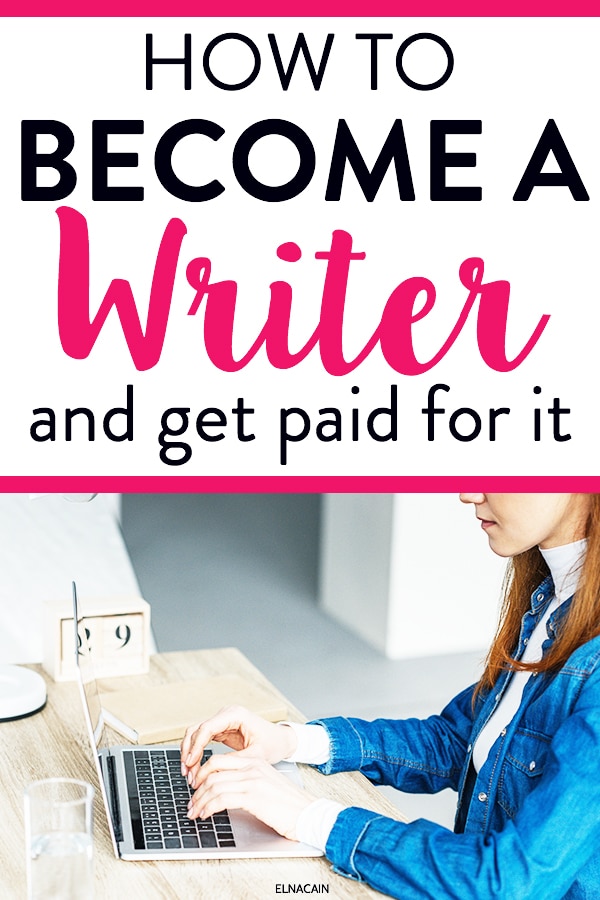 7. Practice Writing in An Educational Way
See, this blog post is hopefully helping YOU learn how to become a writer that gets paid. I'm providing actionable and helpful tips (like how to avoid writer's block or that you should learn copywriting strategies, etc…) so that at the end of this blog post, you learned something.
This hopefully will prompt you to take action.
And, that is exactly why businesses hire freelance writers for their blog or landing page writing/emails.
They want someone to provide educational content that will spur a reader to take action.
For more tips on online writing, check out this YouTube video and remember to subscribe to my YouTube channel!
8. Learn About Freelance Writing
Okay!
I've been circling around this subtopic, but if you want to become a writer and get paid for your sweet writing skills, you need to learn about the business of writing – freelance writing.
Freelance writing is a legit business, and with the right tool and help, you can start from scratch and start earning an income within the first month or two!
Here are some of my BEST resources to get you started:
9. Start a Writer Website
Now, a writer website is different than a blog.
A writer website is a service-based website that showcases your service – freelance writing.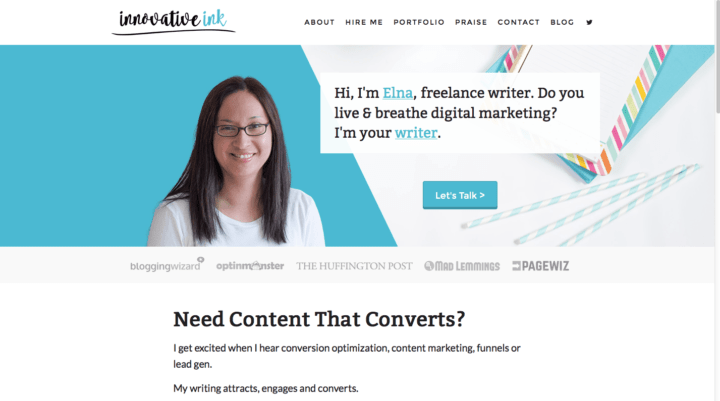 This is sort of like a business card that promotes my service – writing for brands and small businesses. I do have a link to my blog (this one), but you don't have to.
But, your writer website does house your portfolio. Your portfolio showcases your BEST writing from your blog and guest blogs.
My writer website is my #1 tool for becoming a writer and getting paid to write. Businesses contact me from this website and ask if I can write for them.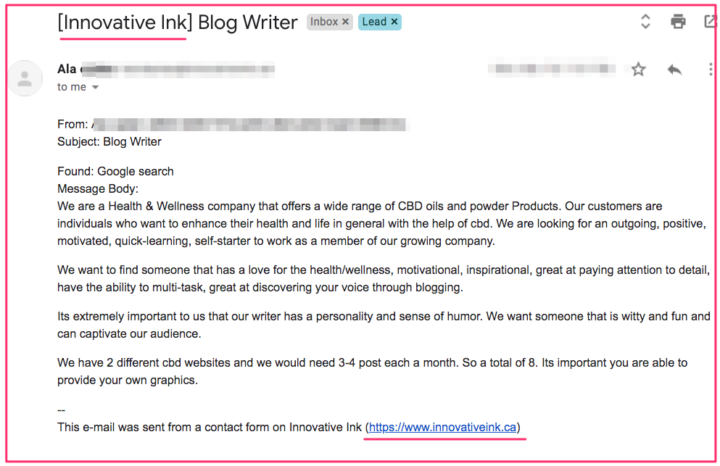 If you want to have an optimized writer website, make sure to check out Writer Website in a Weekend.
10. Start Writing Samples in Various Topics
Remember when I mentioned having a portfolio?
Well, this is where you display your best writing samples.
A writing sample shows your writing skill on a certain topic. It's okay, in the beginning, to write about various topics.
When I became a writer, I had these samples on my portfolio page:
How to uplift your mood – Mental health
How to stop using resume objectives – Career
Social media mistakes millennials made – Social media marketing
And guess what? I was able to land my first real gig with these portfolio items.
So, pick some niche topics you are interested in writing about. Make sure that you find businesses that have products and services around those topics.
For example, parenting is a HUGE topic with a ton of products and services associated with that industry.
11. Decide On Your Writing Niche
After you write several writing samples on various topics, something might start to happen. You might realize you really enjoy writing about yoga and mental health, for example.
This is great news. You can now niche down and try to promote yourself as a yoga health writer instead of a general freelance writer for hire.
Doing this one thing can help you learn how to become a writer and get paid for that type of content.
For me, I had to land a few gigs on different topics to figure out that digital marketing was my niche.
12. Look for Freelance Writing Work
Okay –
So you are set on becoming a writer that gets paid. To find freelance writing work, you need to be active and doing most of the work up front.
And the best way newbie writers can find freelance jobs is with job boards.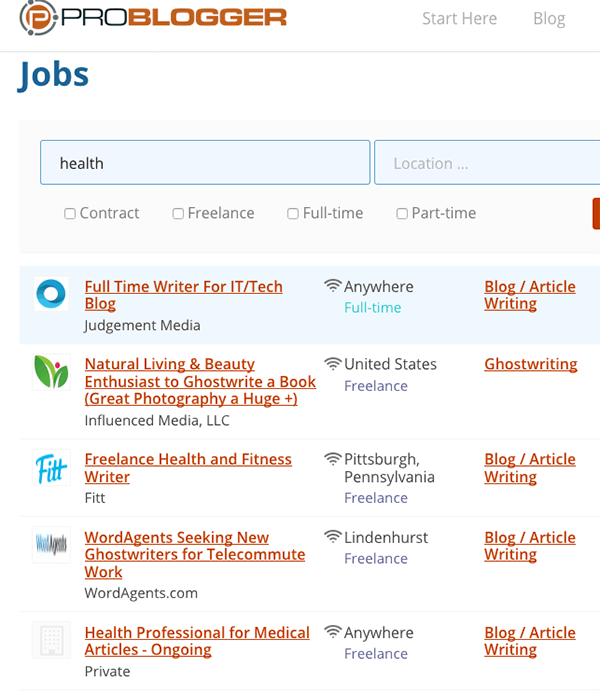 Just visit these job boards and find something you're interested in.
The job ad may say you need x number of years experience, but I would still apply even if you're new. Sometimes you gotta fake it until you make it to start a new venture!
And, if you do the steps in this post, you will gain online writing experience so that you will have the confidence to write content for these businesses.
If you want a fast way of finding high-paying freelance work, check out my guide.
13. Get Help
Look –
When I started on my path to becoming a writer, I made a lot of mistakes. I needed help, and fortunately, my husband was there to help me with the business side of writing.
To cut down the frustration, why not try a free course to see if this is for you?
And if you KNOW writing is your jam and you want to make a living as a writer, check out my comprehensive course.
Learn How to Become a Writer & Get Paid
I don't regret my choice to stay home and become a writer over five years ago.
It has been the BEST decision I have made. I'm able to work from home, raise my twins and work alongside my husband. We both do something we love and our children get to see that every day (and us every day!).
For more help, here's my post to help you become a BETTER writer!
Over to you – what's your #1 tip to help others learn how to become a writer and get paid in this industry? Share in the comments!
Please remember to pin me!