Are you tired of digging around Google looking for sites that pay you to write?
Or maybe you're frustrated because job boards are not yielding the results you want?
When you're trying to break into freelance writing and make money online, you don't have time to wade through thousands of results looking for paid gigs in your niche.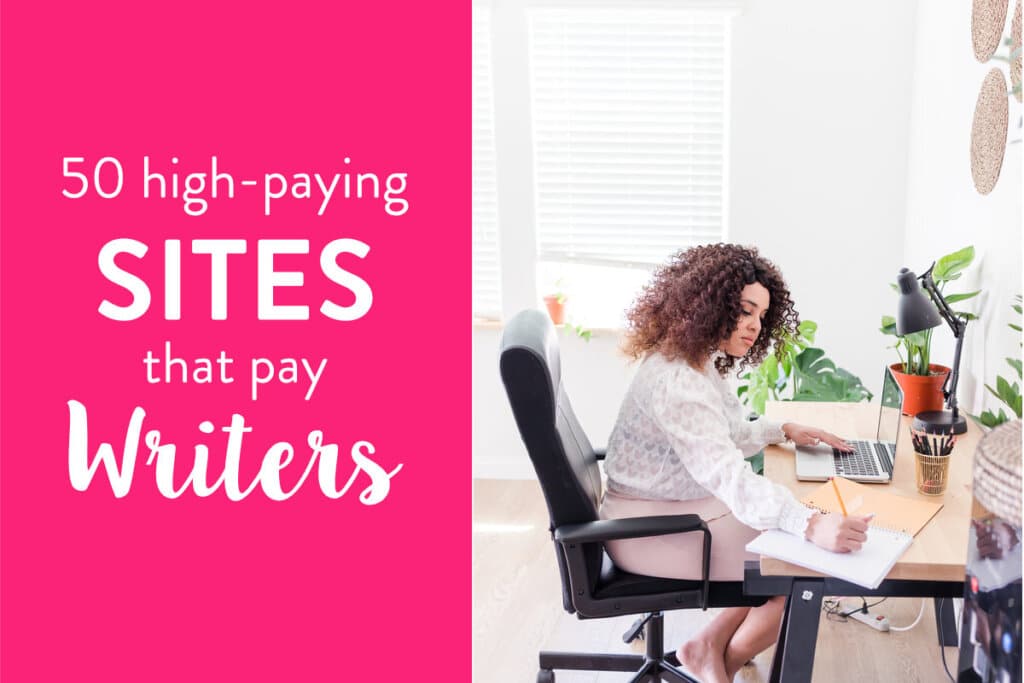 This is why I put together the ultimate list of fantastic sites that pay you to write!
Instead of perusing job boards, why not go right to the source in your niche?
The following 50 sites that pay you to write are organized into popular niche categories so you can focus on your area of expertise.
Many of these sites pay $100 and a few pays upwards of $500-$1,000!
Not sure what your niche is? Check out my article about choosing a niche and becoming an expert freelance writer!
Get ready to make money writing with these sites that pay writers!
Family and Parenting
The family and parenting writing niche might seem over saturated with a ton of mom bloggers, but there is still room for freelance writers wanting to get paid to write about parenthood.
Let's look at these sites that pay you to write that are just in the family and parenting writing niche.
1. Motherly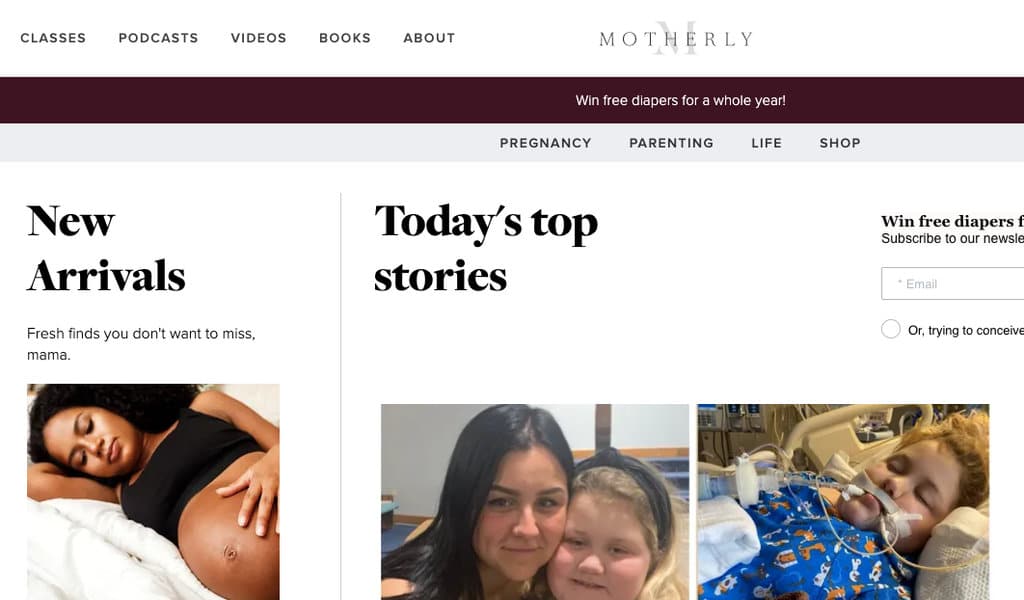 Motherly pays for parenting stories with a fresh perspective. Pay starts after two submissions then it's $50 per post.
2. A Fine Parent
A Fine Parent will pay up to $50 for practical parenting tips. They sometimes close their submissions so make sure they are open before pitching.
3. Filter Free Parents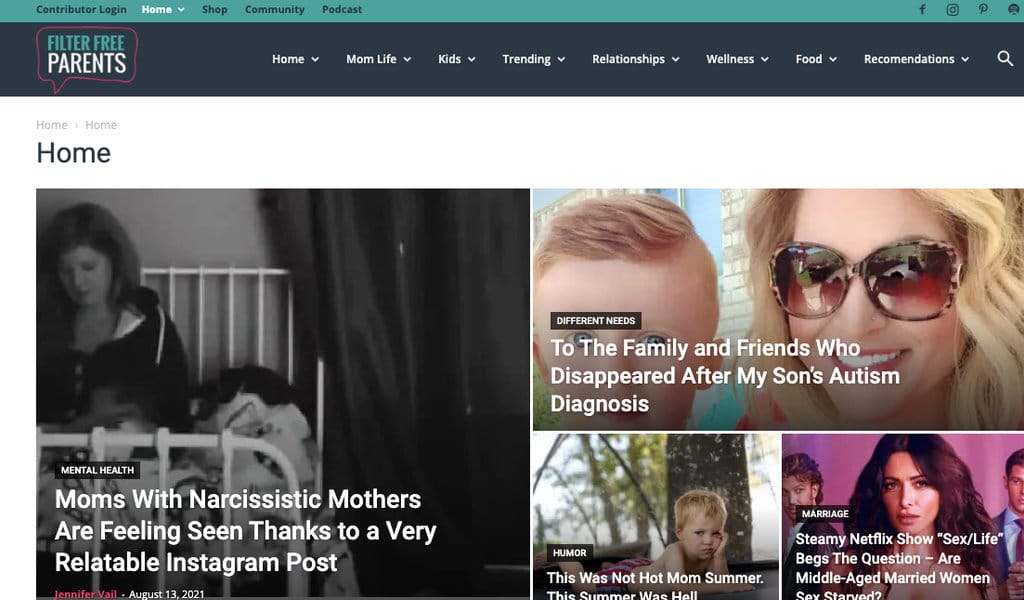 Filter Free Parents is always looking for humorous and edgy parenting articles.
They pay up to $50 per post.
4. Family Fun
FamilyFun is a popular magazine that features a wide variety of topics geared for families with children aged 3-12. They are looking for fun, family-tested posts that are easy-to-follow and will pay $1.25/word for an 850-3000 word post.
5. Her View From Home
Her View From Home is a lifestyle blog that will accept submissions about home, family, and life. They tend to accept shorter content (600-800 words) and their pay is scaled based on pageviews.
You can earn up to $100 for 4,000 views.
Lifestyle and Pop Culture
Lifestyle and pop culture is a huge writing niche and blogging niche. There are tons of lifestyle bloggers and influencers out there as well as news sites that share pop culture stories. Now, as a freelance writer, it can be a struggle finding high-paying writing jobs for news stories or a day in the life content.
But these sites that pay are mid-tier writing gigs that are perfect if you want to break into lifestyle writing or news writing.
6. Cracked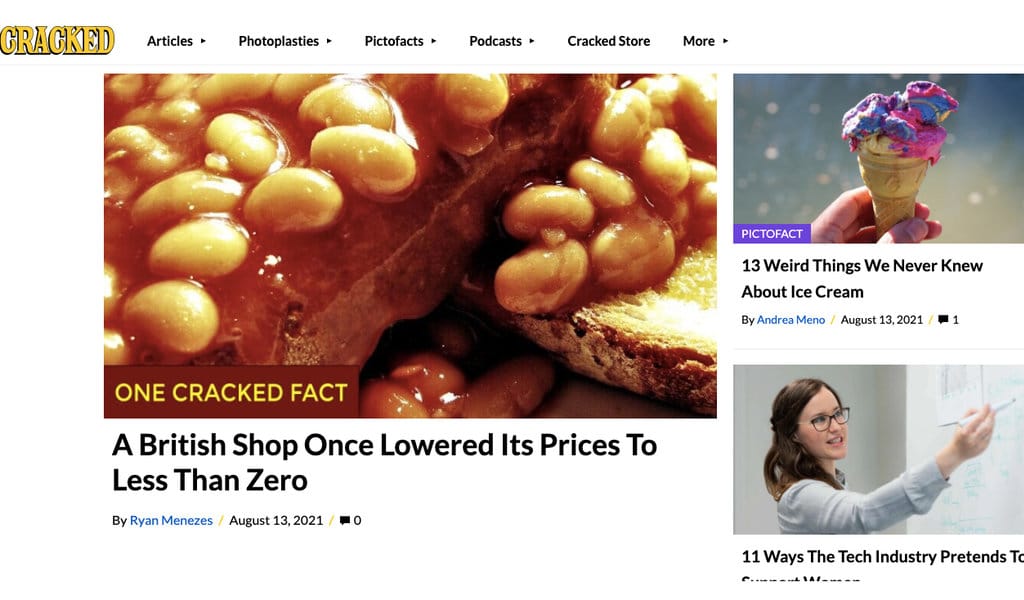 Cracked is a site that covers a ton of subjects from pop culture to movies. Check out their topics to see if they are a good fit and, if your writing is "good" (which they don't explicitly define) then you could earn up to $100 per piece.
7. Listverse
If you love making lists, then Listverse will pay you $100 per article! Try to come up with unique topics that aren't already covered on their site. The great part is that, even if your pitch is rejected, they will respond and let you know!
8. Reader's Digest
Reader's Digest is an online magazine that pays $100 for personal stories. This site, which gained popularity in print, is a great way to extend your brand to millions of people!
9. Zeal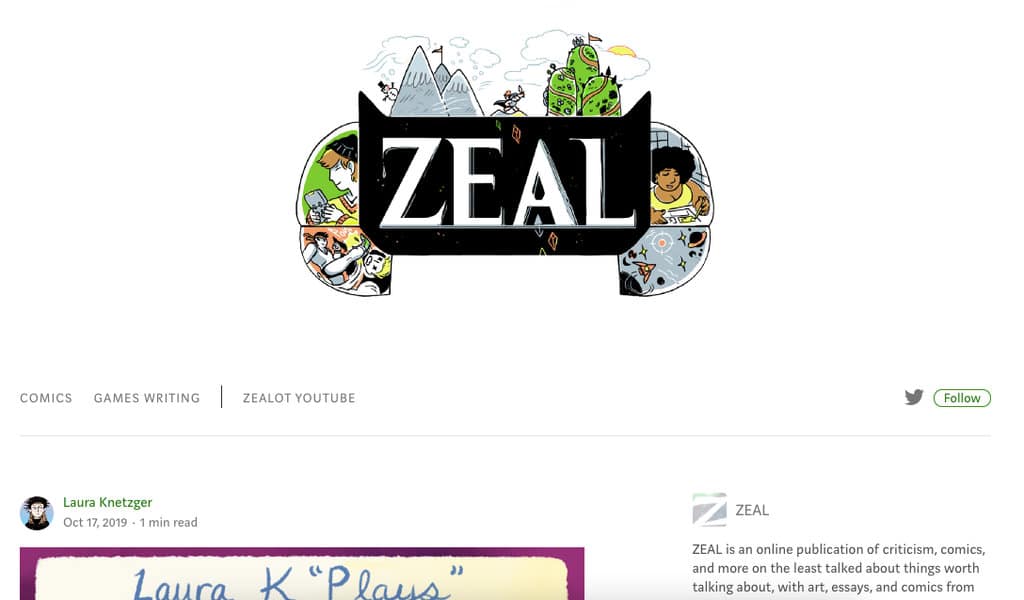 From comics to pop culture to games, Zeal covers just about anything!
This Medium publication will pay $100 per post and up to $200 for an original comic.
10. Cosmopolitan
Yes! That Cosmopolitan! The online version of this magazine is one of the most popular sites that pay you to write.
They'll accept fresh content as well as published posts and will pay $100 for an 800-word article.
Health and Wellness
Many healthcare professionals are quitting their health and medical jobs to work from home. Instead they are opting to be a health and wellness freelance writer.
To help you land a writing job quickly and start making money writing, check out these sites that pay.
11. Better Humans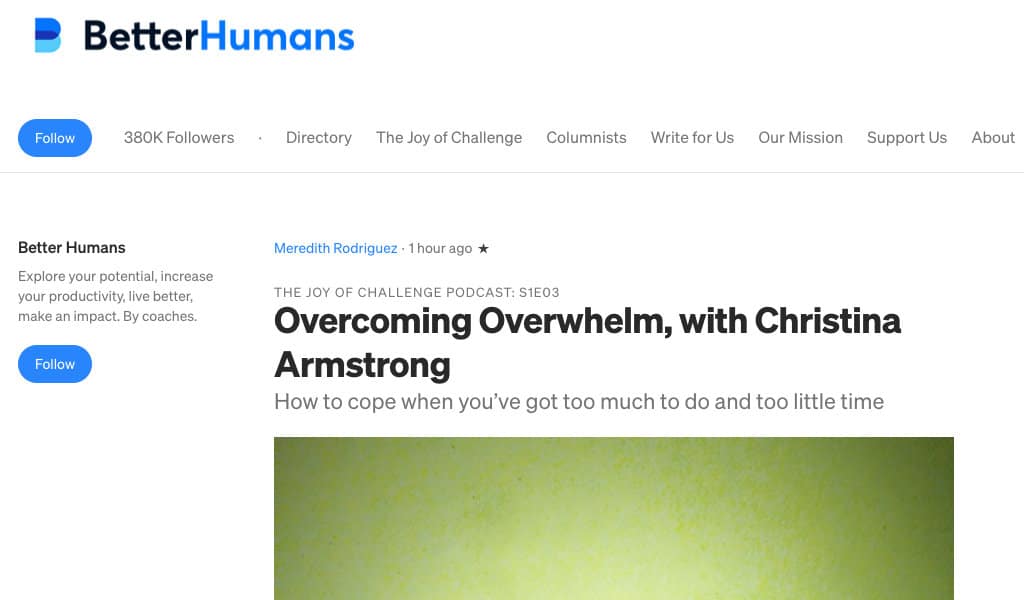 Better Humans is a Medium publication that focuses on self-improvement, philosophy, thought-pieces, and news. They have a particular style guideline for formatting so make sure you check that out first.
Better Humans pays a flat rate of $500.
12. Vibrant Life
Vibrant Life features articles about physical health, mental clarity, and spiritual balance.
They will pay $100-$300 for articles ranging from 450 to 1000 words.
13. Healthy Living
In the wellness space, Healthy Living is a very popular magazine. When it comes to submissions, they have a crazy quick turnaround time (6 days) and will pay $150 for articles about health and beauty.
14. Wellbeing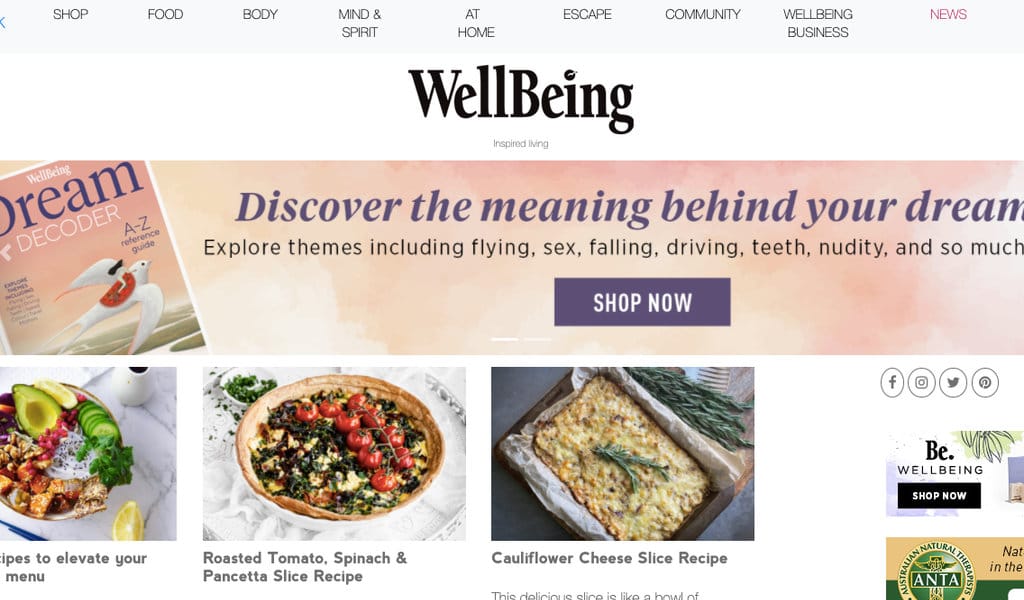 This Australian-based publication has both an online and offline presence that covers a wide variety of health and wellbeing topics. You can make a submission to Wellbeing based on one of four different article types (features, travel, special reports, and real-life experiences).
They pay $150-$1700 (AU) for articles up to 2000 words.
15. Eating Well
This national magazine focuses on the latest trends in healthy eating as well as green eating, health studies, and nutrition. Eating Well will pay up to $1 per word for articles between 150 and 400 words. They prefer that you send a query by email.
16. Headspace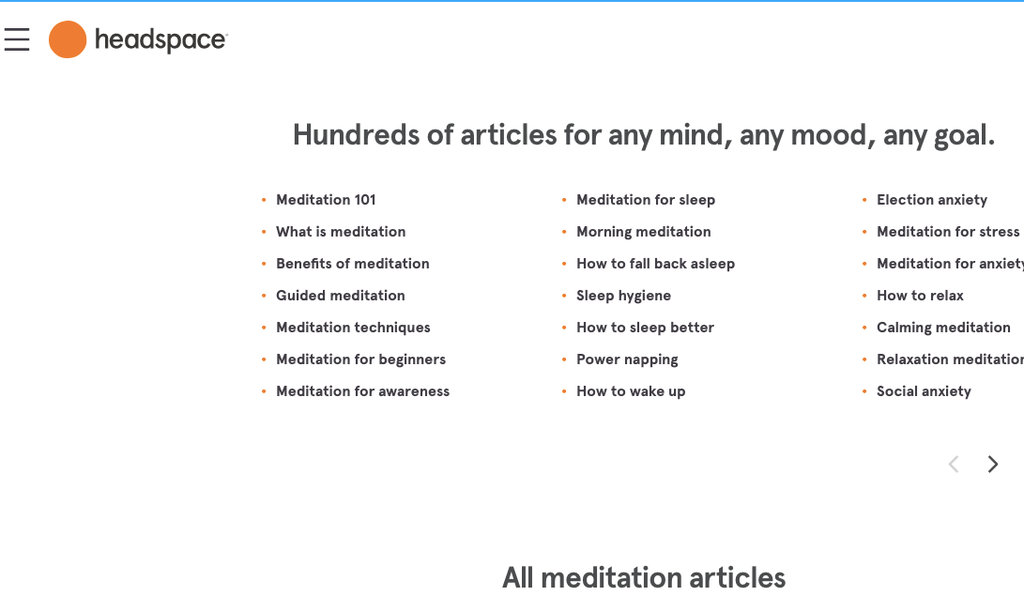 Yes, the popular mindfulness app has its own blog called Orange Dot! They like to cover topics such as mind science, mental health, and meditation studies as well as stories about how meditation has improved people's lives. To pitch to Headspace, send an email with the subject "ADW". They pay approximately $150-$300 depending on the content.
Money and Finances
Finance writing jobs are in demand more than ever. With the economy being volatile due to the pandemic, now is a good time to start looking for sites that pay for finance and money content.
17. Money Crashers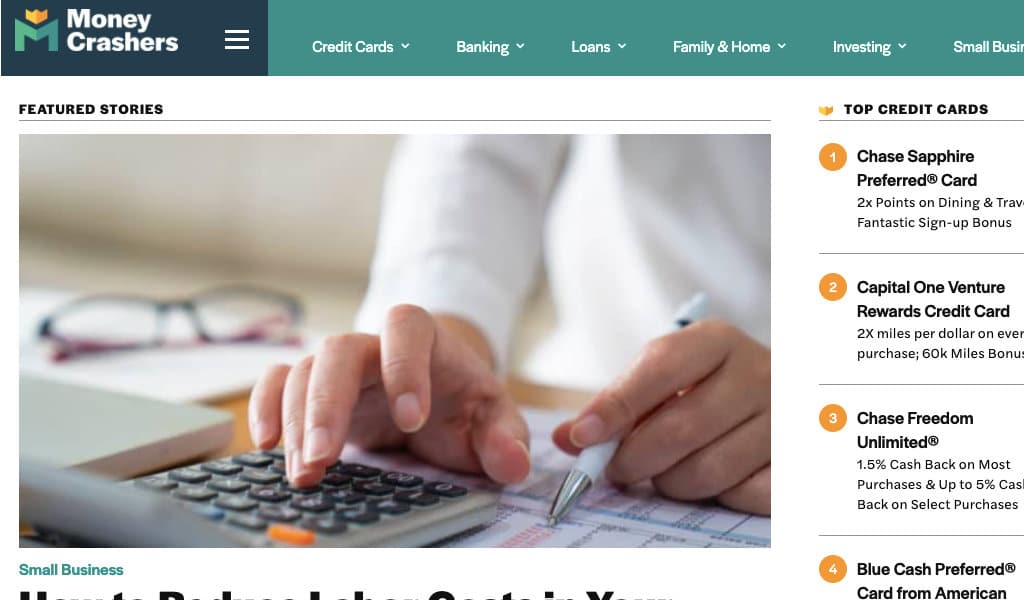 Money Crashers is a finance site that covers investing, credit, debt, retirement planning, mortgages, and more. They don't publish their rates but they will pay for guest posts.
18. Doctor of Credit
Doctor of Credit pays $50 for guest posts related to personal finances with a focus on credit score information, sign-up bonuses to banks/credit cards, and free money opportunities. They prefer posts over 600 words.
19. Money Pantry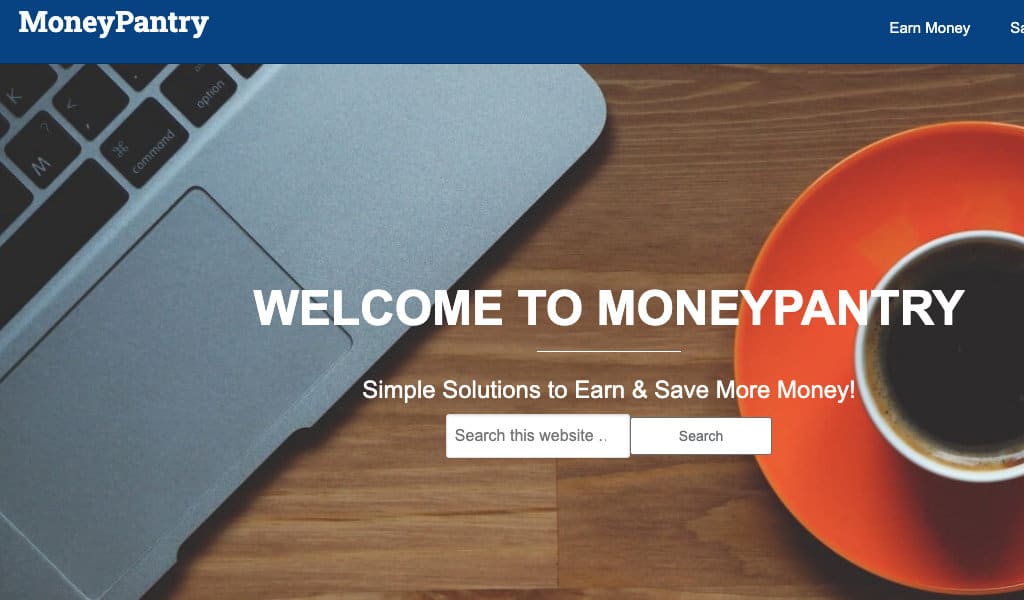 Money Pantry will pay up to $150 for articles about saving and earning money. This is a great site to get your name out there if you are a finance blogger to make money online!
20. The Dollar Stretcher
The Dollar Stretcher looks for frugal how-to articles and interviews up to 800 words and pays $0.10 per word – but only for print material.
21. The Doctor of Credit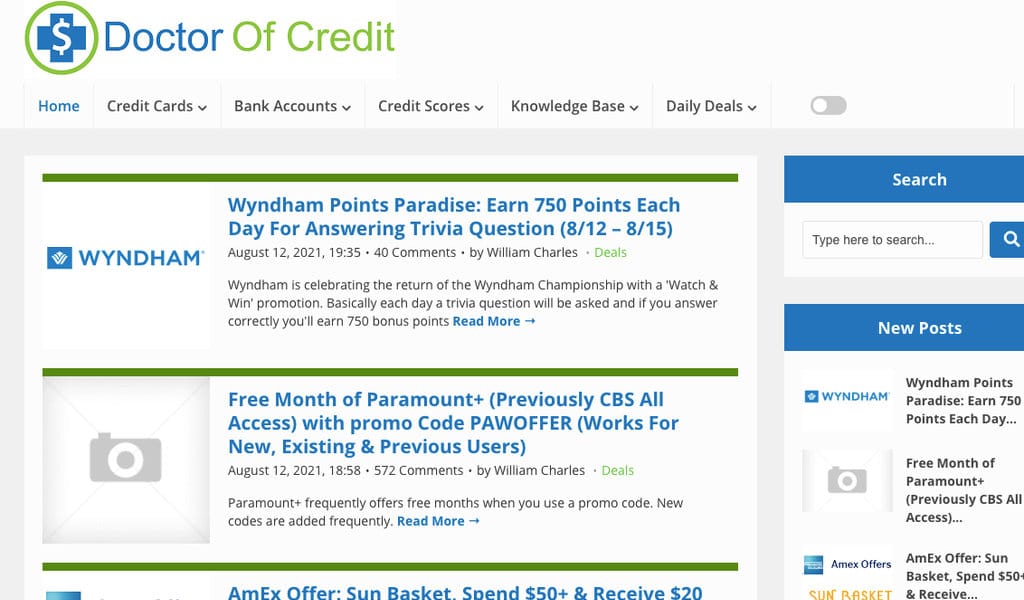 This finance site shares articles on everything related to credit cards. They also publish general finance topics like banking, fraud and making money opportunities. They pay up to $50 per post.
Business
Business writing jobs can be a lucrative type of writing gig to have! If you have a degree in business or a related field you can write about business. Of course, you don't have to have a degree to be a freelance writer; it just helps!
22. B Michelle Pippin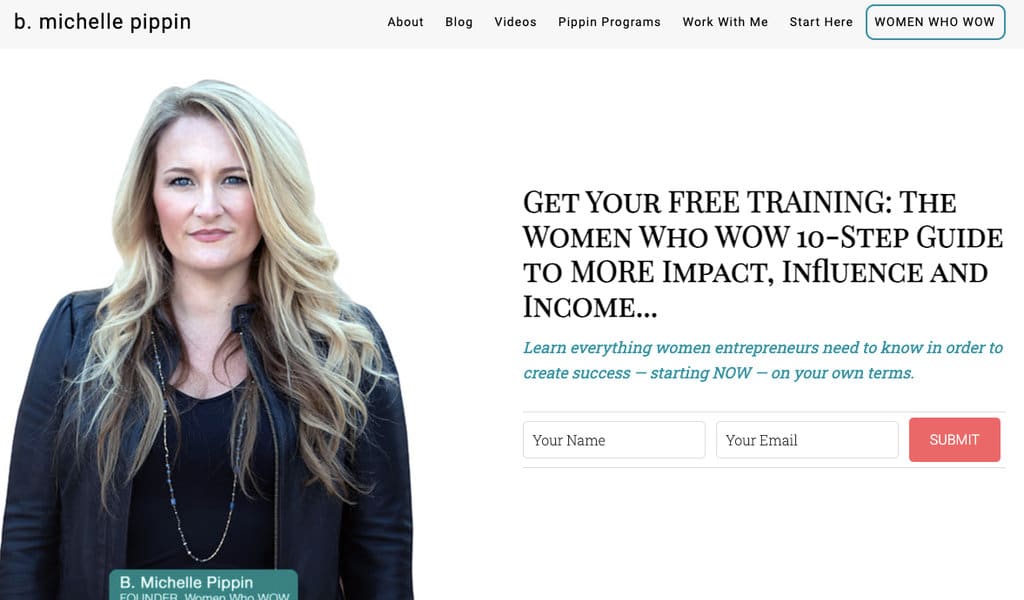 B Michelle Pippin is a site that helps women with small businesses, especially when it comes to making money. They are looking for career articles in different fields and will pay $50-$150 per piece. You do have to query them first.
23. LiisBeth
This online publication is focused on feminist entrepreneurs. LiisBeth has some pretty particular guidelines, so make sure you read these and check out their past articles. The pay rate depends on the assignment.
24. eCommerce Insiders
eCommerce Insiders offers paid blogging spots for writers with eCommerce experience. Their topics cover online retail and their submission guidelines are very specific.
They pay $75-$150 for 400-600+ word submissions.
25. Success Magazine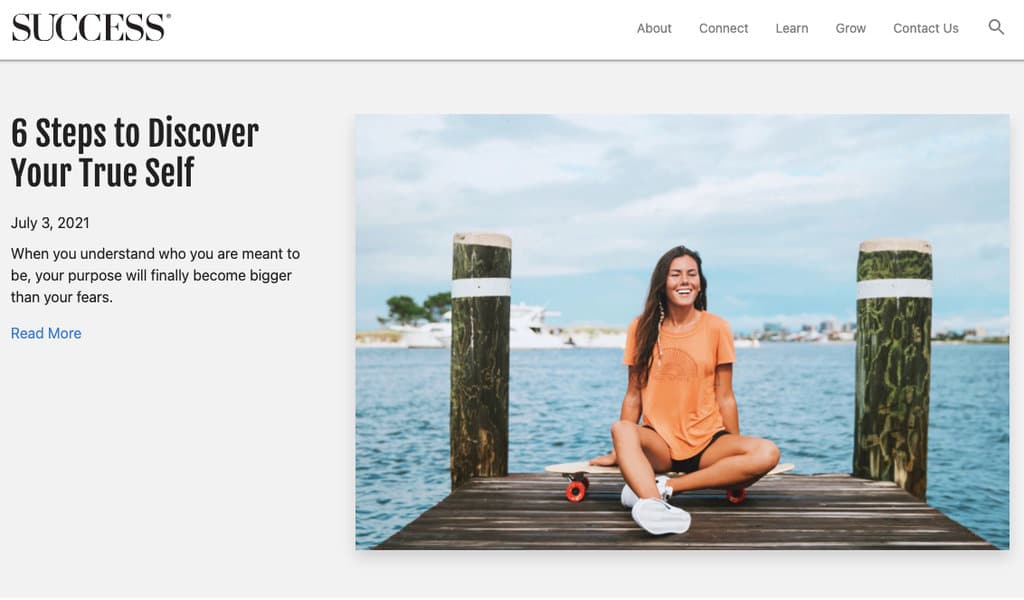 Success Magazine caters to entrepreneurs who are interested in starting their own businesses. They will accept pieces from freelance writers covering "self-made" people and personal growth/development ideas.
They pay $0.50 per word and you can submit your pitch via email.
26. Inc.
If you want to get paid to write business articles, check out Inc.! This popular magazine has a huge online audience and will pay for short articles between 800 and 1200 words that focus on ideas and advice for startups and small businesses.
Their pay rate varies but can go as high as $2 per word.
27. Freelance Mom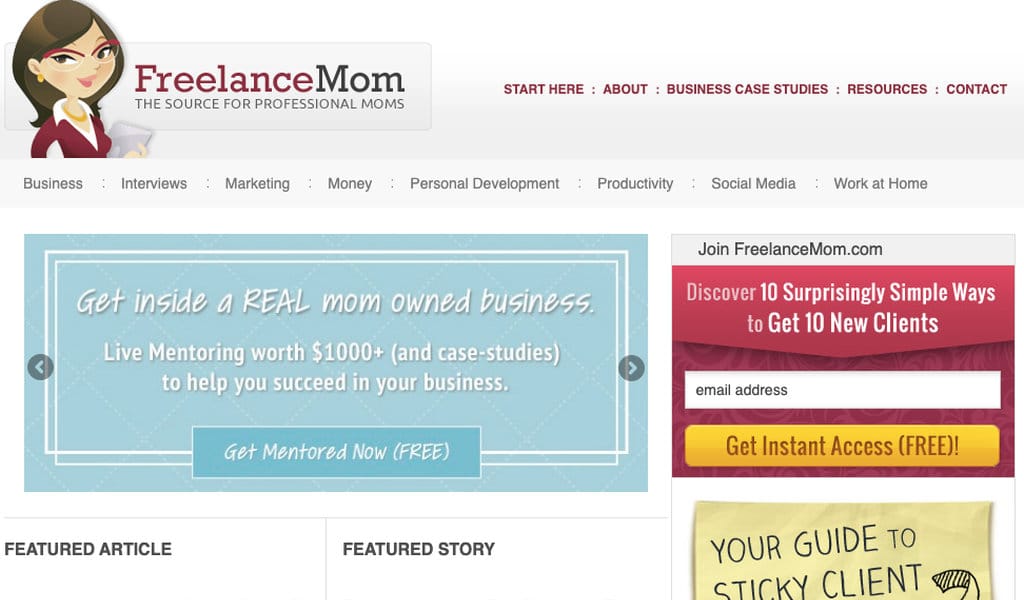 Freelance Mom is a site for moms, and dads, who are interested in entrepreneurship and freelancing. They love personal stories as well as posts on tools and processes. FYI – I'm not sure how much this site is updated. I did guest post years ago and I see my posts on the first page of their site, which might indicate they haven't published fresh content in a while. But it's worth a look!
Freelance Mom will pay up to $100 for a 900-1500 word post.
Education
Getting writing gigs in education isn't difficult since education is a hot topic with the pandemic. To break into the education writing niche, check out these sites that pay.
28. The Change Agent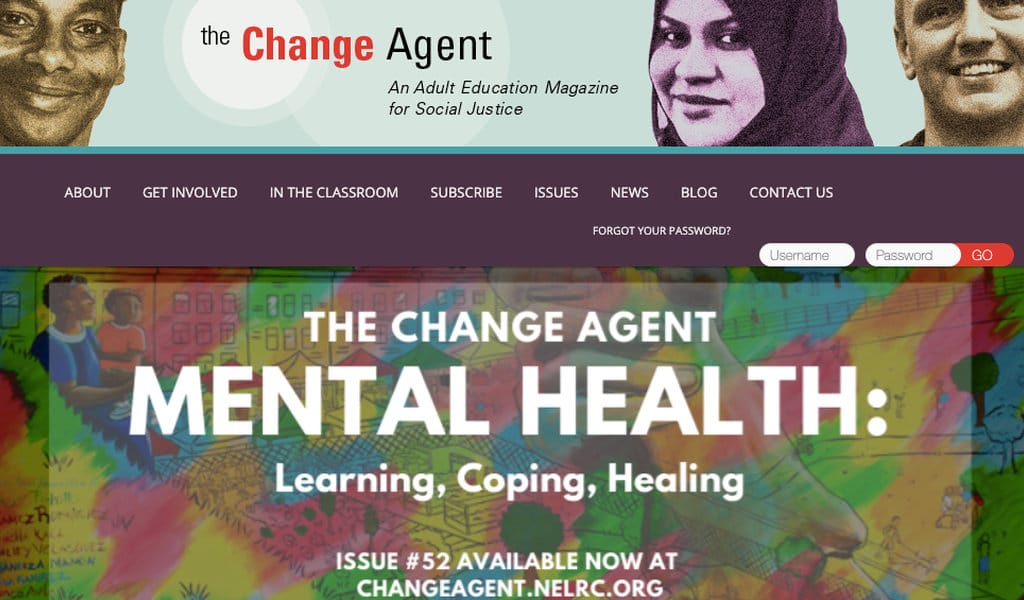 The Change Agent is a forum for adult learners and teachers who want to incorporate social change into the adult education agenda.
The magazine is available by subscription and they will pay $50 for 200-1000 words.
29. Back to College
Back to College will pay for articles focused on older college students and look for topics such as career management and finding the right program.
Their rate is $55+ for original pieces and $27.50 for reprinted content with a word count of 1000-1500.
30. Learning for Justice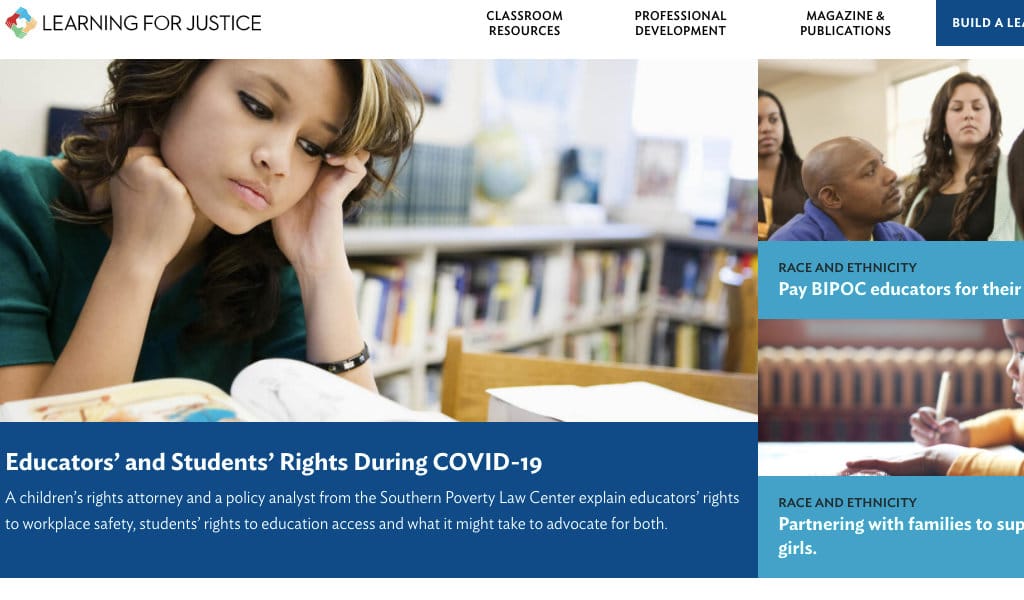 This online magazine is targeted at pre-K-12 educators and looks for feature pieces, stories, and teaching/education issues. Learning for Justice pays $1 per word and accepts short content (500-700 words) and long content (800-1600 words).
31. Screen Education
Screen Education is a quarterly magazine published for educators and scholars. They will accept submissions in curriculum areas that focus on screen literacy programs and pay $150-$300 per article. Submissions are made via email.
32. PTO Today
PTO Today is a magazine for those who lead parent-teacher organizations with a focus on topics such as parental involvement, fundraising, and working with the school staff.
They pay between $125 to $500 for feature articles.
Technology
Interested in writing about technology? Here are six sites that pay and can help you break into tech writing jobs.
33. A List Apart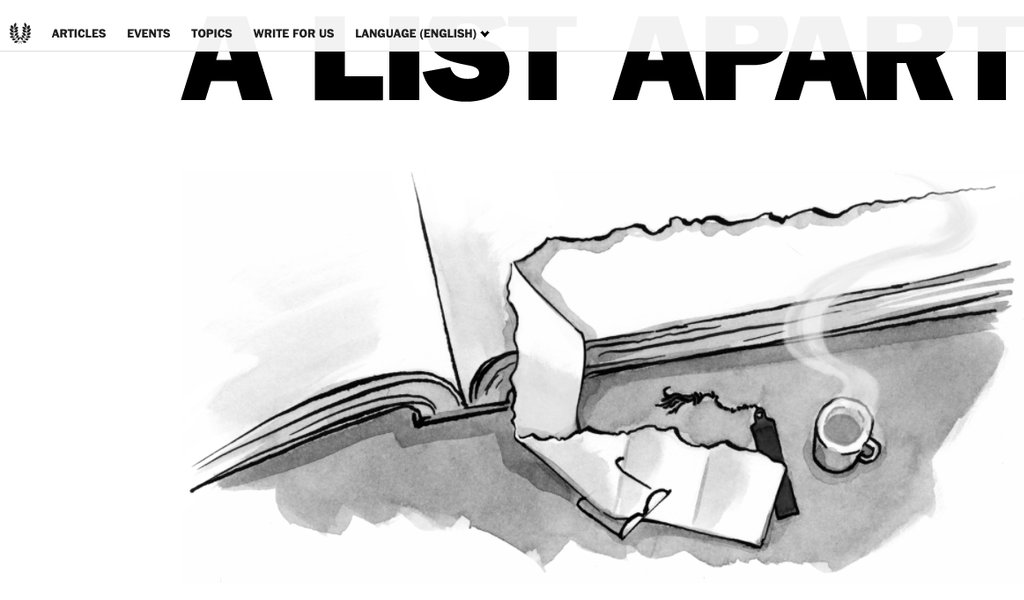 A List Apart focuses on web design and will pay $200 per article. If you have an amazing site that you designed yourself or an impressive portfolio, this could be a good opportunity to expand your brand and get paid to write.
34. SitePoint
Do you know a thing or two about code? SitePoint will pay $100-$150 for articles about HTML, CSS, PHP, and more.
35. Tuts+
If you like writing tutorials and have a knack for technology, Tuts+ will pay $100 and up for tutorials focuses on technology-related topics such as web design and Flash as well as other topics like photography and writing.
36. WPHub
WordPress is one of the most popular site platforms. So if you know how to navigate WP, WPHub will pay $100-$200 for posts about web design trends, coding, and other WordPress-related topics.
37. Digital Ocean
Digital Ocean is an online resource that deals with cloud-related products. They are looking for writers who can create tutorials and guides on technical subjects such as DevOps and CLoud.
They will pay up to $300 per article and $400 for more complex content.
38. Sitepoint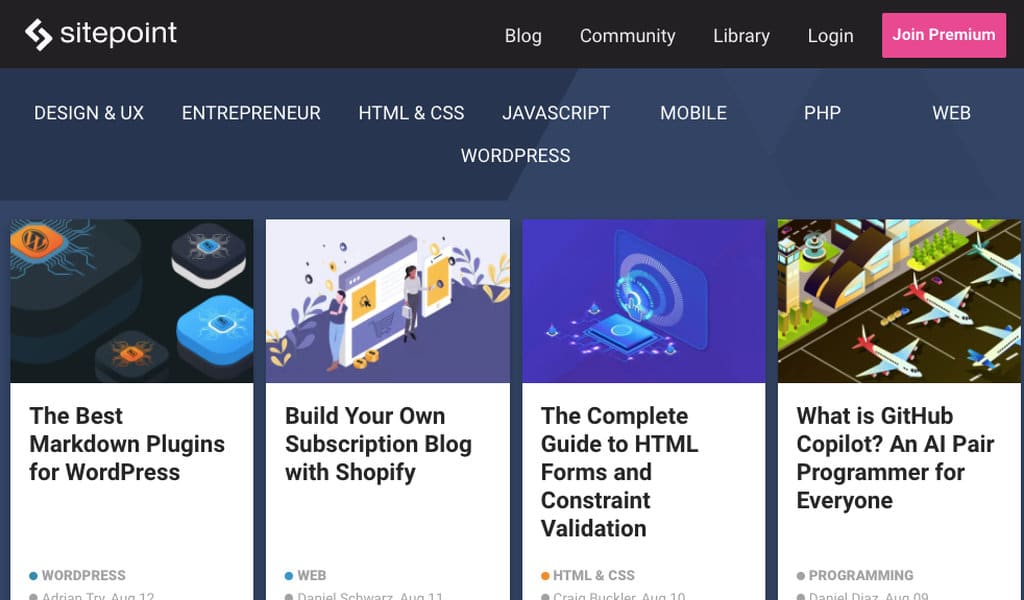 Sitepoint is an online learning resource for web developers. They pay their writers $150-$300 for tutorials, particularly ones on HTML and CSS. You can also use their form to indicate what topics you are interested in and if they need an article they will reach out to you.
Travel and Food
Travel and food are a popular creative writing jobs for new writers. If you travel or love cooking and food, then check out these sites that pay.
39. Great Escape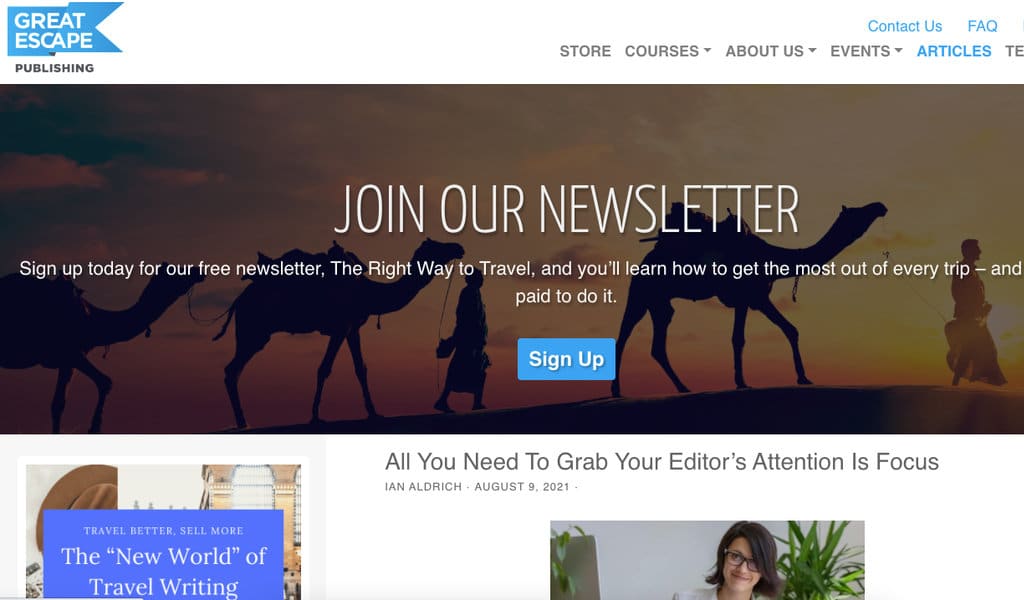 Great Escape is a site about how to get paid to travel so they are always looking for travel bloggers to share their stories.
They pay $50-$75 per article for their website and $100-$150 for interviews and personal stories!
40. IWA
IWA is all about wine and focuses on accessories and how to store it. Their rate of pay starts at $50 per article. So if you're all about wine, this could earn you some easy money online!
41. Serious Eats
Serious Eats is a Medium publication that pays $100 for food-related articles about cooking, food, and other eating topics. So if you're a food blogger, or have a recipe category on your lifestyle blog, this could be a great paid guest-posting opportunity!
42. Saveur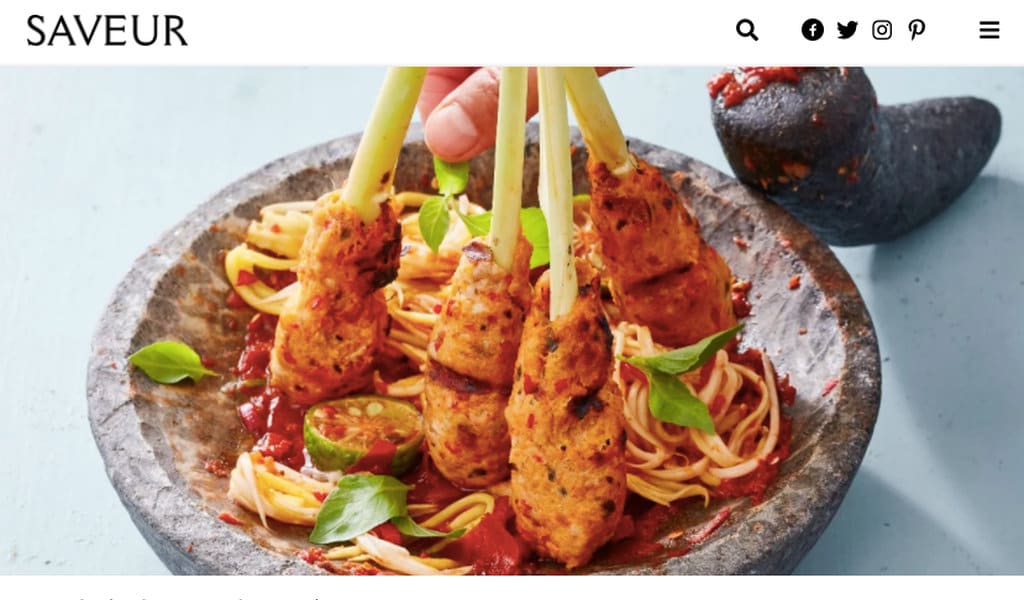 Saveur is looking for amazing stories about food and travel and offers a pay rate starting at $150 per article. They accept submissions via email.
43. Cooking Detective
If you're a food blogger or a lifestyle blogger with a focus on being healthy, you should check out Cooking Detective where you can get paid to write food and cooking content.
They'll pay $150-$250 for guides and $50-$75 for articles.
44. Horizon Guides
Horizon Guides is a contributor travel site that shares "less ordinary" travel stories. They don't publish how much they pay but I know they pay up to $200 per contribution. Join their contribution network to get started!
Writing
Ah! Did you now you can get paid to write about writing? It's very meta but there are sites that pay about writing topics. From grammar errors to boosting your vocabulary and more, these sites can help you find credible writing jobs as a writer that writes about writing 🙂
45. Funds for Writers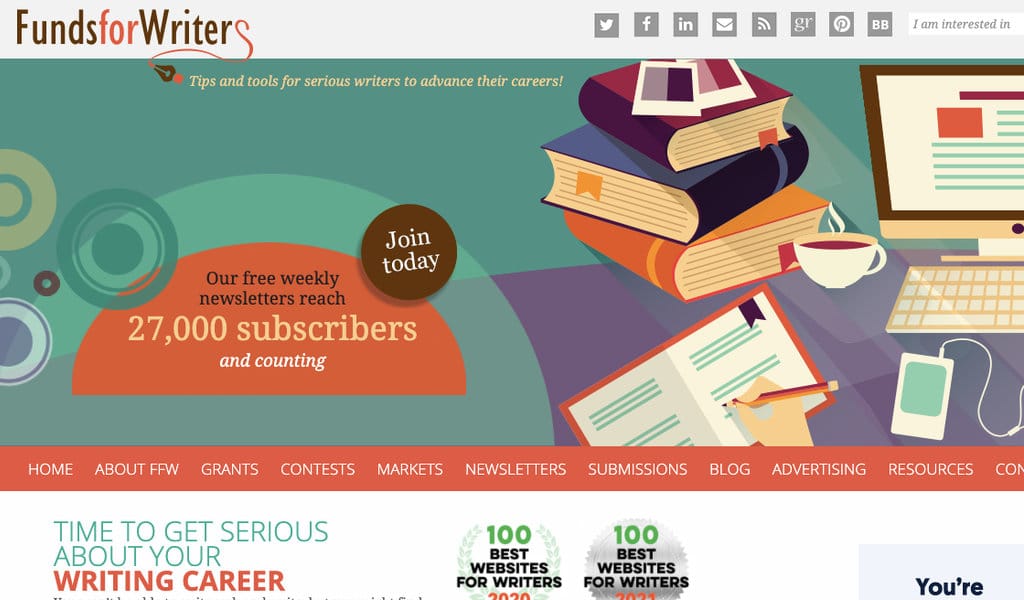 Funds for Writers pays $50 for original pieces and $15 for reprints and prefer 500-600 words. They look for no "fluff" style writing about earning a living as a writer, so make sure you stick to the point since these are short submissions.
46. RankPay
RankPay is a site that focuses on SEO content marketing and social media. They will pay $50 for guest posts on these topics. If you understand SEO principles and have a blog that performs well, this is a great way to get paid to write.
47. Make a Living Writing
Make a Living Writing is all about helping writers of all kinds, from fiction to blogging to freelance writing and even scriptwriting.
They publish guest posts that help writers make an income and pay $75-$150 per accepted submission.
48. Peril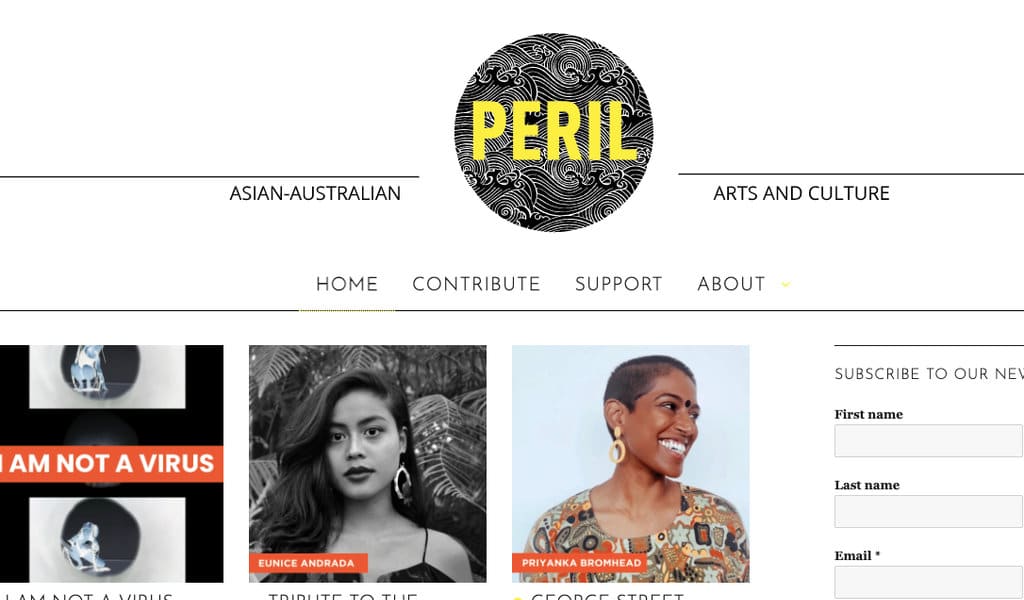 If you want to get paid for you poetry writing or content about art then Peril is the publication for you. They are an art and culture magazine and the have open calls for submissions.
On their write for us page they say they pay $200 for poetry, visual arts, political pieces and non-fiction works and $300 for longer essays up to 2,000 words.
49. The Barefoot Writer
One way to make easy money online as a freelance writer is to write about freelance writing! The Barefoot Writer is a magazine dedicated to helping freelancers start their businesses and work from home. Depending on the content you submit, the pay can range from $100-$300.
50. VQR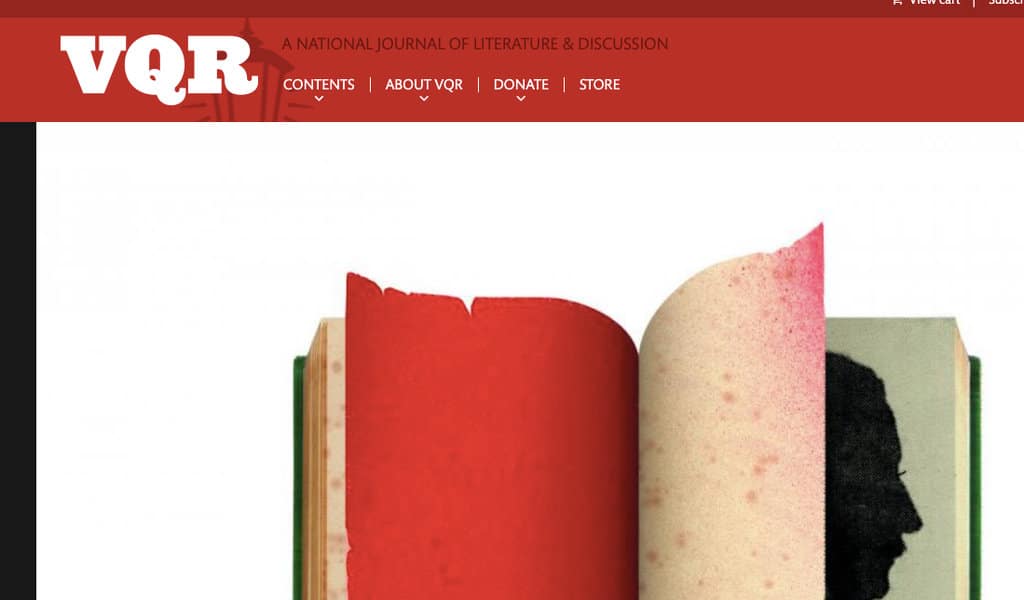 VQR is a literary journal that focuses on excellent writing. They look for unpublished poems, short fiction (up to 8000 words), and nonfiction (up to 9000 words).
The pay rate is $200 per poem and $0.25 per word for prose but book reviews could earn you $500! Their submissions aren't always open, so it's best to check to see if they are accepting any.
How to Have a Successful Pitching Process
Applying to any of these sites involves sending a pitch.
A writing pitch is an email or message you send to the site's editor explaining your article idea and how it would be perfect for their publication.
When you write a pitch, you don't want to go overboard!
Pitches need to be concise and outline your story idea while explaining why they should pay you to write it.
The idea of pitching can be intimidating and don't worry if you don't get it right the first time – or the first few times.
Once you start pitching for these sites that pay, you'll get better at selling yourself and your content as a freelance writer.
To get you started, here are some tips for successful pitching:
Learn about the website. If you're going to pitch to a site, you need to know who they are and what type of content they are looking for. You can check out their about page, Linkedin profile, and social media accounts.
Write a compelling subject line. These types of sites probably receive tons of submissions in their inbox so you want to make sure yours stands out! Capitalize keywords and try to highlight your expertise.
Link to your portfolio. Because you're not sending a full article, the editor or recipient of the pitch may want to get a sense of your writing style.
Personalize each pitch. I know there are a ton of pitch templates out there but you don't want to simply copy and paste generic emails for every site you submit to. Start with a personal greeting and tailor each pitch to the site you are sending it to.
Lastly, you want to send a pitch that showcases your skills and confidence.
Never state that you are a new writer or that you're new to a certain field. Also, avoid phrases like "I hope" and "I think".
Go in strong knowing you are the perfect writer to contribute to their site!
More Sites that Pay Writers
Over the years I've collected hundreds of sites that pay. I do my best to collect sites of popular writing niches.
Here are more sites that pay:
Sites That Pay You to Write
Hopefully, this list will help you get paid to write and grow your freelancing business!
Don't give up if you don't hear back from editors or your submissions get turned down.
Keep writing and keep pitching. It's like throwing cooked spaghetti at a wall – eventually, something will stick.
Did I miss any sites on my list? Do you know of any sites that pay writers? Share them in the comments.
And don't forget to pin!