When I first started freelance writing in 2014, I knew nothing. I just wanted to get paid and make money writing.
And guess what?
I found content mill jobs!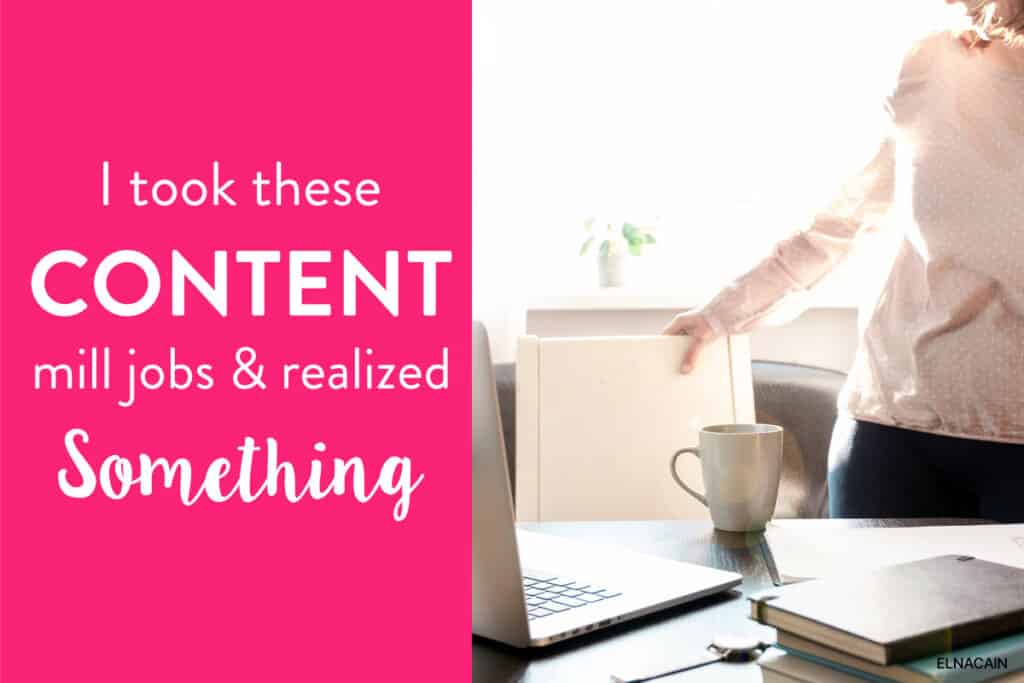 And these content mills treated writers like robots in a way. Supply the client with 50 short posts and repeat the process…again…and again…and again.
So, why did I recently try even more content mill writing jobs when I can regularly land high paying freelance writing jobs that pay $900+ a post?
Before I get into my realization with my little case study, let's go over what many new freelance writers feel is the progression of online jobs, list popular content mills you might know and why I decided to do content mill jobs…again.
Progression: Content Mill Writing to Professional
I receive emails from new writers taking my free email course, Get Paid to Write, and some of them often tell me their views on freelance writing.
Many feel it looks like this:
Sign up for a content mill
Take their tests to see what types of content mill jobs online they can do
Do the work (that takes hours because they are new to it all)
Get paid cents
Receive no feedback from the client
Start the process again
Get fed up
Try Upwork instead
Find out that it's not any better

Finally, figure out another way to find

clients

that value their writing!
This process can take months or even years too!
I don't want you to fall for this trap.
Fortunately for you, I started with content mill jobs and quickly learned this is NOT the way to make a living as a writer.
Instead, follow this path to be a successful freelance writer.
Start a writer website
Develop a pitching process
Look at job boards and social media
Apply to jobs on job boards
Cold pitch on LinkedIn
Land your first client, then second client, and then quit your full-time job!
I know I'm making the process seem simple and easy (my course Writeto1k helps you with these steps so you can be assured you WILL succeed) but once you know the path, it DOES become easier.
But maybe you're just stuck right now.
All you can get are these content mill jobs that pay $15 for a blog post.
To help you out, let's first look at these content mills online.
Best Content Mill Jobs Online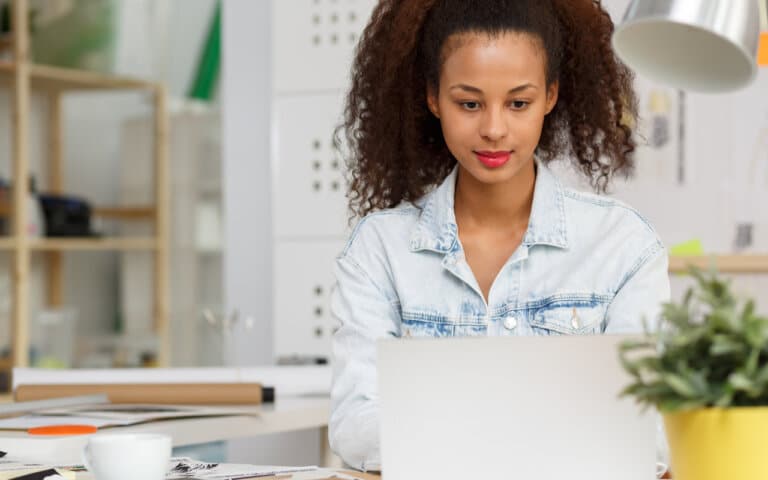 Is there such a thing as copywriter jobs content mills?
As a copywriter, you don't want to start on a platform like a content mill and wonder, "how long should I do content mill jobs as a copywriter?"
I also don't want you to think there are high-paying content mill writing jobs for you!
There might be better content mills than these, but they are not high paying or enough to pay your bills without you banging away 40 hours a week writing!
So let's look now:
My Experience With WriterAccess (Content Mill Writing Jobs from Home)
The last content mill I want to highlight is WriterAccess.
See, I was filling my extra time writing on Medium earlier in the year.
I needed an outlet to write about anything I wanted and not follow a template or do SEO or even be professional.
And during this time, I was growing on Medium and making money. I went from making around $80 to almost $300 a month.
But I was also writing A LOT more – fifteen to twenty-five posts a month.
That's a lot to make, only $300.
And then something occurred to me – I wondered if I could make more money writing for content mill jobs than on Medium.
That's when I signed up for WriterAccess.
I heard this was a content mill writing jobs for beginners, and I wanted to see how things changed from when I signed up to iWriter back in the day.
I signed up, took a grammar test, and was slotted to only taking $.03/word articles. Most writers start at around $.02/word to $.03/word range.
Yes, pitiful freelance writing rate for sure.
But here's what I got:
I immediately had 100's of jobs available to me (but I learned later on that these come in spurts and don't last more than a day or two as writers fill the spots)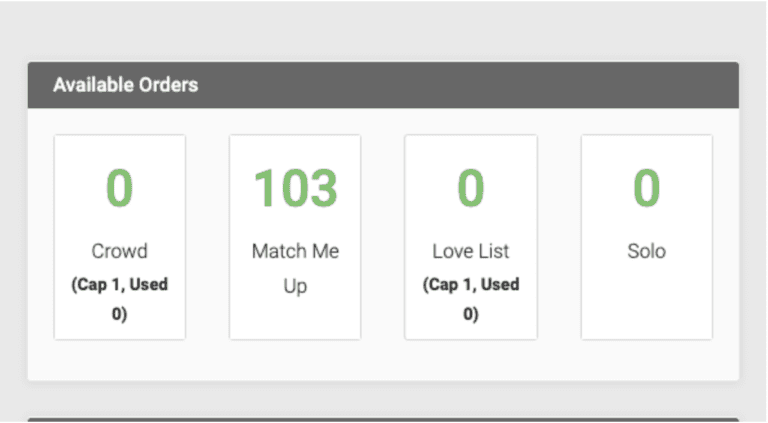 There was no need to invoice a client. WriterAccess paid me
The topics were fun to write and didn't need a lot of stats or credible sources
The article length was short
I completed four posts (1100 words that paid around $30-$33).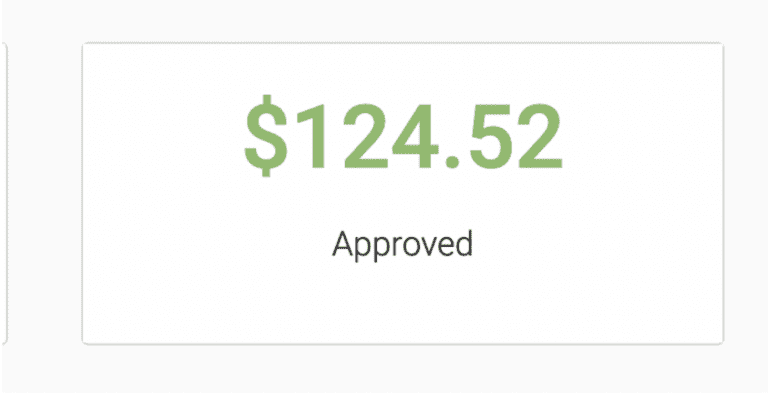 This is definitely more than what I earn from Medium.
What I Realized
After finishing those posts, something changed.
I realized that even though the pay was very very bad, it was the break I needed.
After years of writing content online, it took me no more than an hour to write a content mill post.
Back when I started, this would have taken me 3+ hours to write.
For other writers, if you are in a funk writing in your writing niche and need a change, sign up to WriterAccess or some other content mill and flex your writing skills. Do it on the weekends or when you are down a client and waiting to find another client.
Work on the holidays when businesses close shop, and see if there are articles in queue on these content mills.
I find these clients stress free and I don't have to be "on the ball" for these posts.
For example, I had to write as if I was a mom (which I am) with small children (which I had at one time) on topics like:
Cutting boards
Legos
Cutting knives
No brainer topics for me…at this point in my life.
If you are new to freelance writing, these topics may not be easy for you to write.
Lifestyle writing takes knowledge in products, features and benefits and if you don't know how to write to show that off, then even content mill writing will be difficult for you.
So, I'm really speaking to the freelance writer that has been doing this for a while and just needs more.
While it's a small break in the type of writing I do, I feel content mills or writing on Medium or even doing Youtube helps fill my creative cup.
For other writers, it might be writing a book instead! To each their own!
There is no shame in writing for content mills as long as you don't rely on this method.
The point is to move away from content mills – like I did – and carve a highly profitable freelance writing business on your own terms!
On Writing Mills
There ya have it!
My case study on freelance writing jobs on a content mill!
Tell me in the comments if you agree with me or not! I'd love to hear your thoughts.
Please pin me!