Are you a new freelance writer?
Finding some freelance writing tips to help you get started on this new journey can be a challenge for sure.
There are so many different types of freelance writers dishing out advice that may not work for you or is just not possible.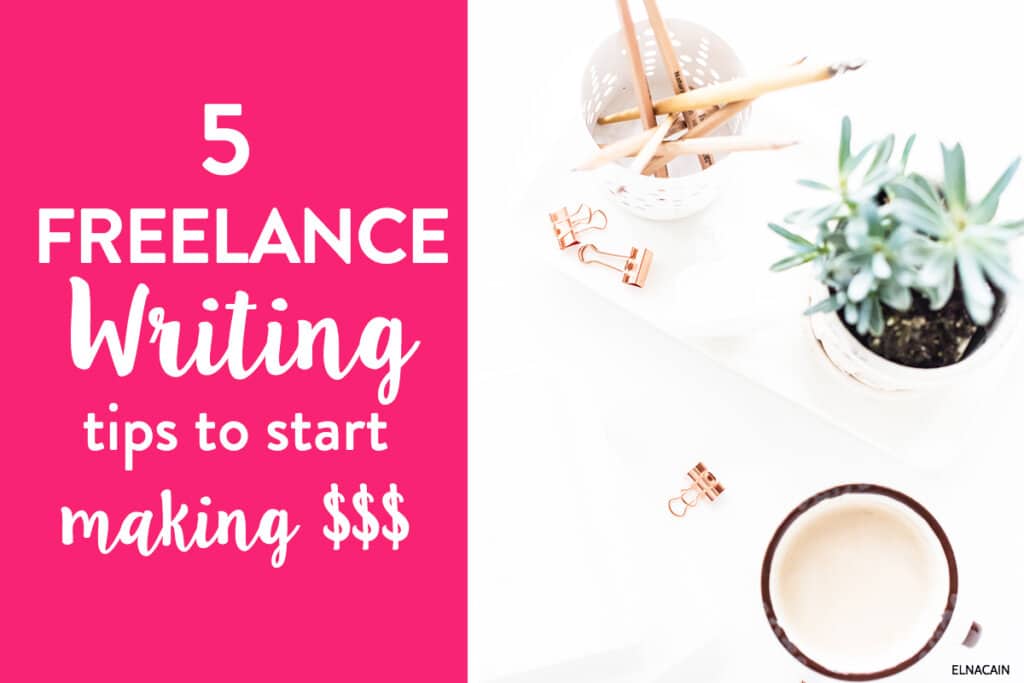 I've been sharing tips for freelance writers for many years now, and I've learned that if you just started freelance writing, there are some top tasks you need to do every day to see the biggest impact for your business.
This means acquiring more leads and in the end, translates into making more money.
Of course, that's the end of the road for your goal if you want to be a freelance writer!
Let's look at five daily freelance writing tasks any new writer should be doing as a way to land freelance writing jobs and get more income.
1. Check Job Boards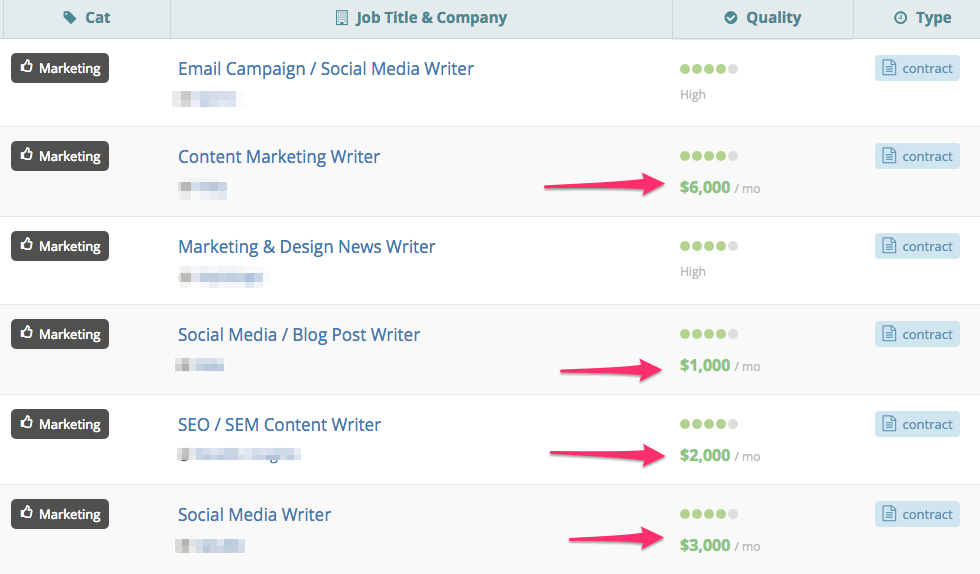 Freelance writing job boards post daily with new gigs in a lot of different niches.
For example, the Contena freelance writing job board has filters to choose the exact jobs in your freelance writing niche.
The ProBlogger job board has location and keyword filters to help you find the right freelance job for you.
If you just started out recently, create a list of your top freelance writing job boards and visit them daily – sometimes twice a day.
Try to be the first one to apply to the gig as new ads are more likely to give you the gig than staler ads. My other suggestion is to look at the job board first thing in the morning to see what new jobs have been posted over the night.
This can give you a leg up on your strategy to land your first gig.
2. Practice Writing in Your Niche
Do you know your freelance writing niche? This is the very VERY first step to finding the right gig for you and start making money as an online writer.
And, once you find that niche, I want you to practice writing in that niche. This might mean:
Starting a blog for your freelance writing business
Creating a sample in your niche
Posting on Facebook about your niche topic (for example, if your niche is parenting, it might mean posting in a parenting Facebook group and sharing some knowledgeable tips to other moms, making you look credible in your niche topic)
It's important to hone your writing skill and credibility in your niche, by writing in your niche daily. This will help you become more confident and will help you earn more income since writing every day improves your skill level.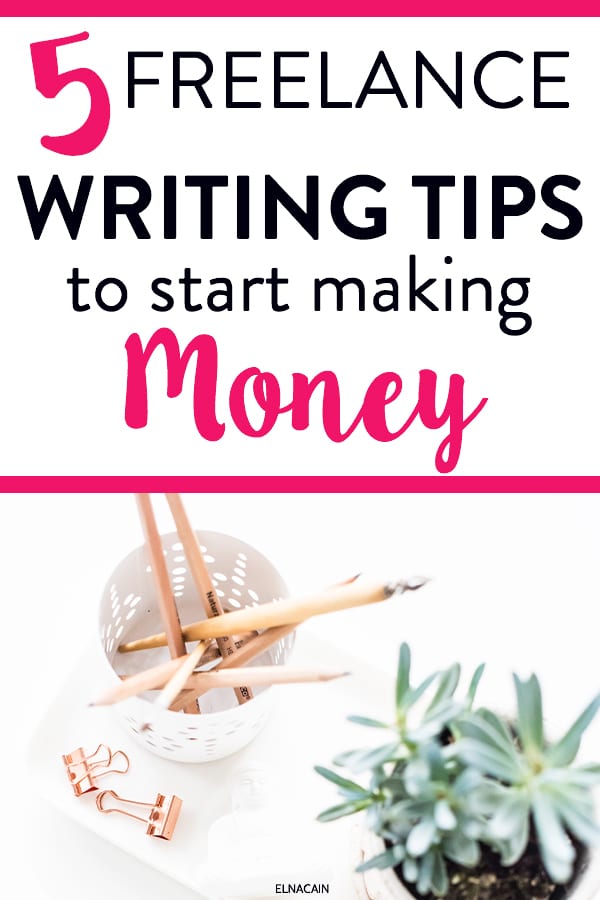 3. Market Yourself
I would say if you could only do two daily tasks, make it marketing yourself and checking job boards.
These will give you the highest ROI for your business.
As a new freelance writer, I was learning how to effectively market myself so that clients could come to me. So, what sort of daily marketing tasks should you be doing to grow your freelance biz?
The first is pitching.
While you don't need to pitch every single day (just in a set period of time), it's one of the ways to market yourself. The process of pitching is something that can easily be incorporated into your daily to-do list.
You can pitch:
Job ads
Guest blog opportunities
Businesses as a cold pitch
On social media
Another daily marketing task can be to comment on blogs that you want to write for. If there is blog commenting available, take a few minutes each day to leave a comment that can show your credibility in your niche.
I was able to land a great gig by blog commenting, so don't knock this tip!
Finally, update your portfolio with relevant topics that showcase your best writing.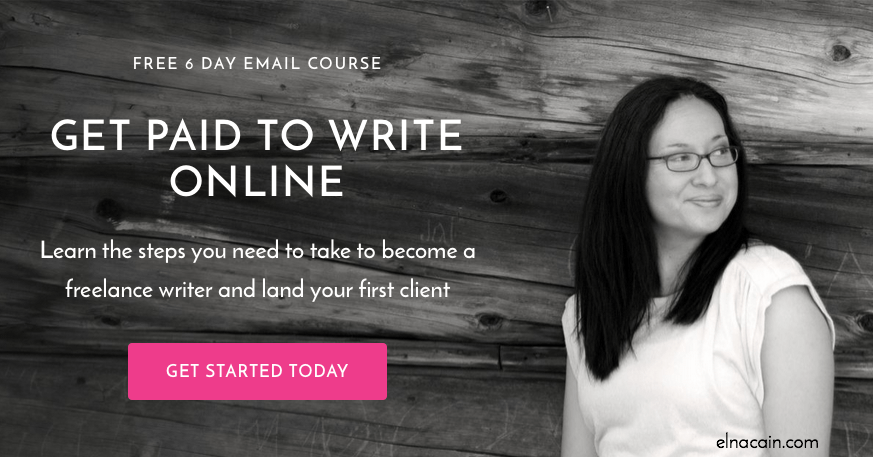 4. Post to Social Media
If you're not on it already, I encourage you to start a Twitter profile and a LinkedIn profile. These two social media platforms yield freelance writing jobs for many people.
When you create your social media profile, you need to post almost daily, whether you're on Twitter or Facebook.
Having fresh and new content on your social media profiles keeps them active and updated. This can help attract a potential client.
So, what do you post:
Your guest posts
Your blog posts
Blog posts of sites you want to write for
Blog posts of useful content about the niche you want to write for
Blog posts from big brands you want to work with
When you are posting daily, it looks to prospects that you are "in the know" with online marketing tactics. Now, if you can't be on social media every day (and watch out, it IS addicting), I suggest you automate your social media posts.
I like to use Tailwind for Pinterest and Buffer for Twitter and Facebook.
5. Learn More About Freelance Writing
Finally, the last daily freelance writing tip to give you is to keep learning about your industry. Learn how to be a better freelance writer and make more money doing it.
This might mean taking a course as a way to ensure the success of your business, or about reading different blogs about freelance writing like:
Even if you're not new to freelance writing, it's important to know what's going on right now.
Treat Freelance Writing as a Business
Just like you would go to a job every day, it's the same for your freelance writing business. Try to show up every day and do the tasks that can help you grow your business, land clients and make you more money.
It is possible to make a living from this, and it's possible to love and enjoy what you do 🙂
For more help on your journey, check out these amazing free resources.
Now, tell me, what tasks do you do daily to land a freelance writing job?
Click the Image Below and Land Your First Freelance Writing Client as a New Writer