When I became a freelance writer in 2014, I didn't use any apps to help me with my freelance writing business.
Were there even apps back then? Lol.
I've found over the years that I had to be more organized with all aspects of my business like writing or managing my projects.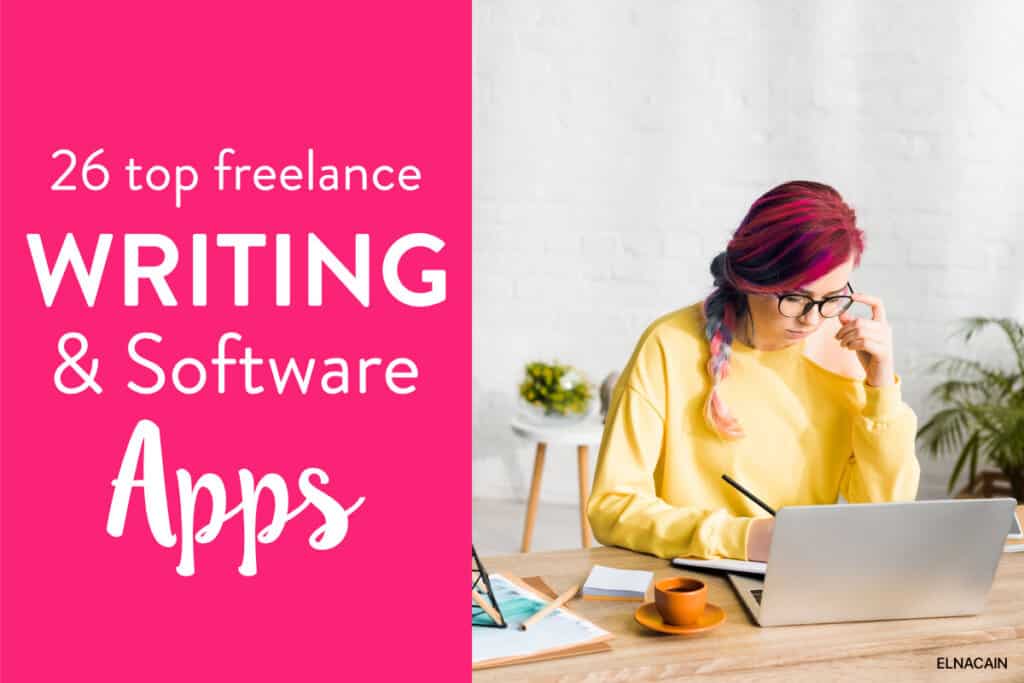 That's where freelance writing apps enter. There are some writing apps I just can't stop using because they make my work so easy.
If you're needing a writing app for your freelance business, I've listed the top twenty six apps and software programs that could help you run or at least help with managing all your client work.
Find one and let me know in the comments which one it is!
26 Apps for Freelance Writers To Help Them Out
Check out these wonderful and awesome apps for freelance writers that can help you stay organized, manage your projects, help with your writing and editing, stay productive, manage your accounting, be mindful, healthy and end with some software programs!
Phew! Let's get started.
Staying Organized
When you are a freelance writer, you need to stay organized.
Whether it's organizing your notes, transcripts, project ideas, client's information, or finances, if you're not organized, then you are going to end up dropping a ball sooner or later which could potentially cost you money.
Here are some of the top freelance writing apps to help keep you organized.
1. Trello
Trello is a great app to help keep both of your personal and professional life organized. It's comprised of cards and boards that you can setup for different tasks or clients that you can easily move around.
Make a board for project pitches, gigs you've applied for, or each client that you work with.
Then you can make cards for each project that you are working on.
You can even add different power-ups to help with integration and automation. Connect to Gmail, Google Drive, Slack, and many others to personalize your organizational methods.
2. Workfly
Workfly is a super simple way to organize your life and work.
Rather than cluttered project management systems, Workflowy is like a simple to do list.
It's an alternative to OneNote, Google Docs, and EverNote.
You can easily drag and drop files, upload files and images, search through your documents and notes with a global search function, and capture everything on the go with their mobile app. It's also a great app for outlining writing ideas with the nesting feature.
3. Remember the Milk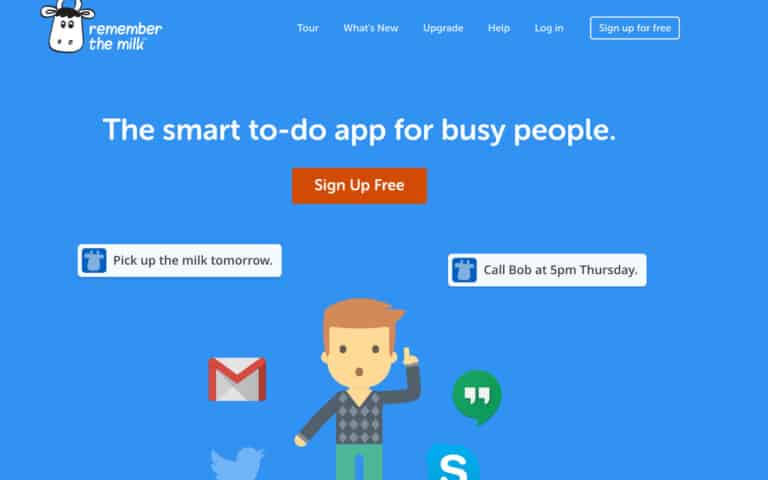 Are you the type of person that needs reminders in order to get things accomplished?
Then Remember the Milk might be a great addition to your organizational repertoire.
You can have reminders for due dates and other things sent to your phone via text message! This way you will never miss anything when you clear all those other pesky notifications.
4. Ayoa
Feel like your ideas are all over the place? Then check out Ayoa.
It's a cloud-based tool that combines mind mapping and task management.
While it is a paid tool, it has a 7-day free trial, so you can make sure it's something you will use before you sign up for it.
5. Dropbox
Dropbox is great for keeping all of your files organized and being able to send them to clients via a public link. If you need a ton of storage at an affordable price point, Dropbox is the way to go. They of course offer a free version for people working with smaller projects.
Project Management
Often project management and organization go hand in hand when freelancing.
While there are many freelance writing apps that do both, sometimes you need apps that do things others aren't capable of.
These project management apps help to keep your work organized while also being able to collaborate with colleagues or clients.
6. Clickup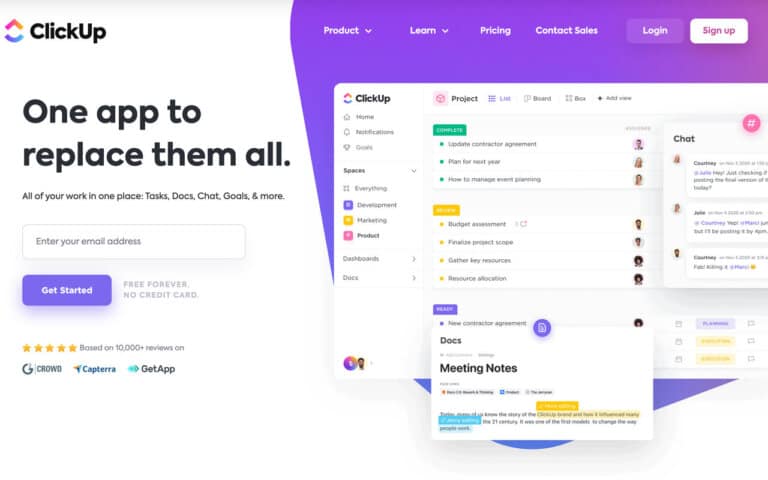 Clickup has a ton of features that help to keep projects organized.
The hierarchy of the project goes like this: spaces, folders, list, tasks.
Create a space for each "thing," this could be your finances, your blog, and of course, your freelance work.
Then you can create a folder for each client and tasks for each post or project that you are working on.
It's an extremely customizable platform that allows you to keep everything you need in one place.
7. Evernote
Evernote is great for keeping all of your thoughts, projects, and resources organized and in one spot.
When it comes to the project management side of things, you can easily add to do lists.
For items within those lists you can add PDFs, links, notes, audio files, and so on. You'll never have to worry about where that one [thing] went.
I like to use Evernote when I'm tooting around the web and something catches my eye and I need to jot things down.
8. Monday
Monday is more than just a project management app.
It's a CRM, can be used for marketing, HR, IT, and so much more!
It's a great way to collaborate with others and keep bigger projects on track.
Not sure where to start with Monday.com? Choose from hundreds of their templates to get started. Plus you can integrate from many other existing apps that you might already use.
Writing & Editing
When it comes to my writing, I know I'm not the best writer. I often add unnecessary words or go off on a tangent, making it confusing to the reader what I'm explaining.
Over the years I've honed and improved my writing skills, but I still rely on Grammarly for my edits and dictation tools to help me write faster.
9. Grammarly
Grammarly is the editing freelance writing app I use.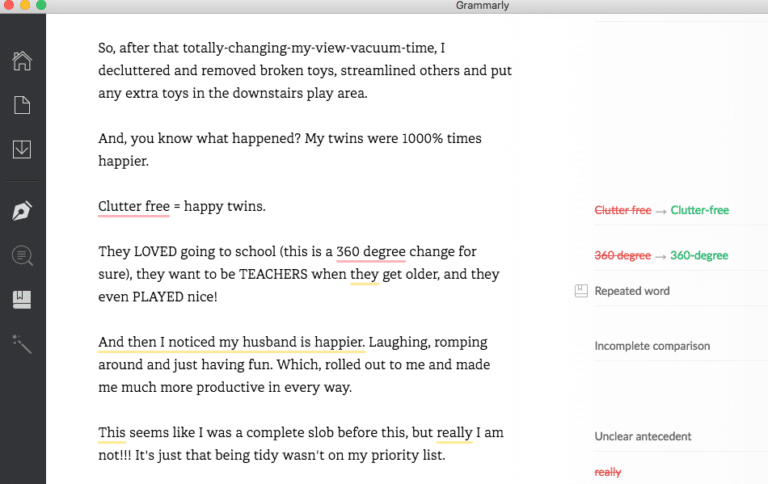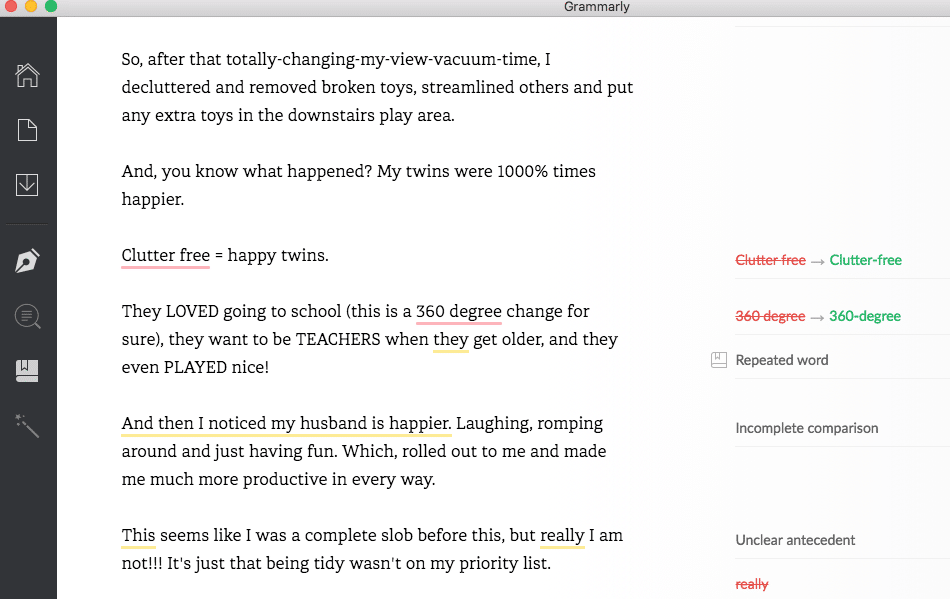 Grammarly helps to make writing easier with an AI-powered writing assistant.
It can be used with email, online documents and projects, and even when writing social media posts.
It's beyond just a grammar and spelling checker. It also checks consciousness, punctuation, formality, and vocabulary.
*For a more information, check out my full review of using Grammarly Premium.
10. Dragon Dictation
As a freelance writer, sometimes it can be difficult to sit down and actually write.
Dragon speech recognition is a great way to get your butt out of the chair and give your hands a rest.
This is great for me, since I get bouts of hand pain.
While this is a more expensive solution, it can certainly be worth it to some.
Dragon used deep learning technology to "dictate and transcribe faster and more accurately than ever before."
As an alternative you can also use voice typing on Google Docs for free, but you might spend more time editing what you just voice typed than you would have just typing the darn thing out.
11. ZenPen
Minimize distractions with ZenPen.
When you need to double down and get writing done, having tabs open and cluttered writing apps can be a huge distraction. With ZenPen, it's just you and the page.
12. Hemingway
The Hemingway editor can be used online or as a desktop app.
It's similar to Grammarly in that it helps to improve your writing.
According to their website, "Hemingway helps you write with power and clarity by highlighting adverbs, passive voice, and dull, complicated words." It's great to use if you struggle with certain writing aspects.
13. CoSchedule Headline Analyzer
If you are tasked with writing headlines for your work, then check out the CoSchedule Headline Analyzer.
Pop in the headline you are thinking of using and it will give you a grade based on several variables which include: word balance, sentiment, character count, clarity, headline type, word count, skimmability, and reading grade level. The higher the score the better your headline.
14. SwiftKey
SwiftKey is great to use if you are always on the go as it has a handy mobile app for freelance writers.
It creates an intuitive typing experience on your phone's mobile keyboard. You can even customize it in order to lessen typing errors and speed up your productivity.
And speaking of productivity…
Productivity
Sitting down to write won't do you much good if you aren't being productive.
One way to ensure that you are getting the maximum done in the shortest amount of time is to track what you are doing.
15. Tomato Timer
The Pomodoro technique is a time management system that encourages you to get the most amount of work done in short time blocks. You work in blocks of 25 minutes with 5 minute breaks. After 4 working blocks you take a longer break of 15-20 minutes. This timer instills a sense of urgency to get your work done quickly.
16. Toggl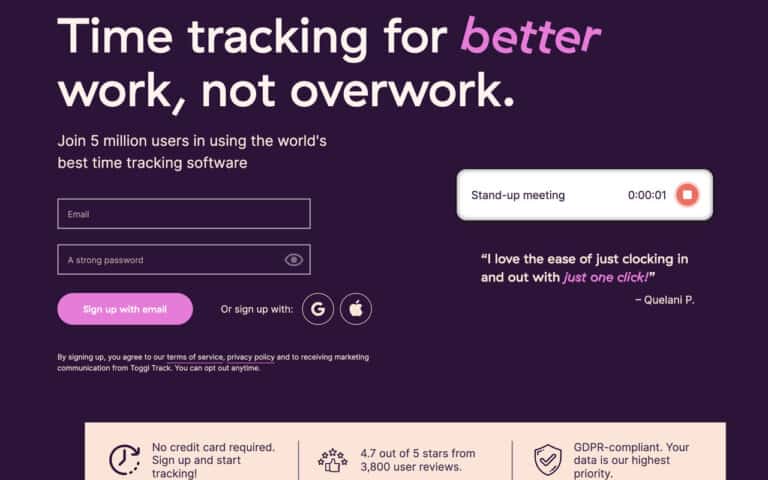 Toggl is not only great for tracking your time to keep yourself accountable, but also for when you need to invoice for the number of hours you have spent on a project.
The nice thing about this is that you can connect to Toggl via chrome extension and easily track your time right in the browser.
Psst: I also like their brand colors!
Accounting
Accounting is so important when it comes to being a freelance writer.
You need to keep track of your hours in order to properly invoice as well as manage the money you are getting from clients.
Of course, don't forget to track your expenses as well to get those sweet tax write offs.
17. Quickbooks
Quickbooks is an easy and affordable way to keep track of your expenses while also being able to easily handle your taxes via the Turbo Tax integration.
It's simple to track things by connecting your accounts and scanning receipts on your phone.
18. Wave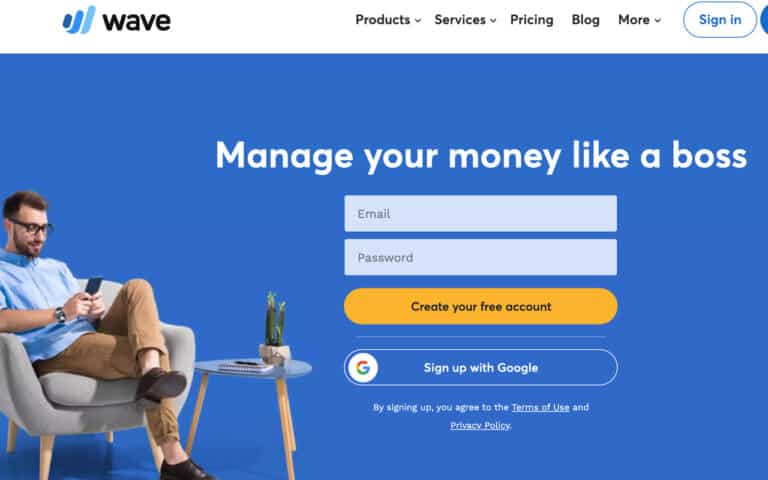 Wave is a great way to manage your income and expenses as a freelance writer.
You can create professional looking invoices all with this amazing free software.
And, this is a freelance writing app that many of my Writeto1k students use.
Mindfulness
It really helps to be in the right headspace when you need to write.
This can be difficult when you are thinking about a million other things. These mindfulness apps are great for pushing the reset button and getting you in the headspace to write.
19. Insight Timer
Insight timer is used by conscience celebrities like Russell Brand and Goldie Hawn.
There are over 100,000 free, guided meditations to help with stress, healing, sleep, and even creativity.
So listen to one of these meditations to get those creative juices flowing.
20. Smiling Mind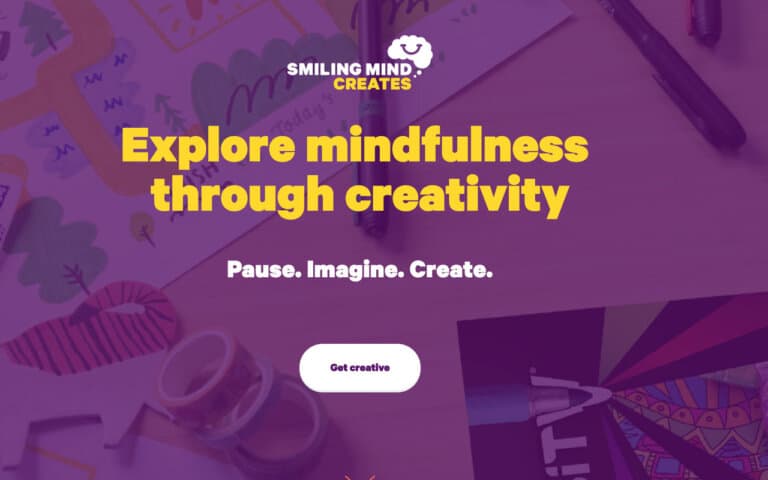 Feeling a little overwhelmed by thousands of different meditations and not sure where to start?
Smiling Minds only has a few hundred to choose from and includes meditations for stress management and digital detox.
Health & Wellness
Keeping your mind and body healthy should be at the top of your to-do list.
21. FitOn
FitOn is the #1 free fitness app with unlimited access to workouts, meditations, and trainers. From cardio, strength training, stretching, and yoga, you'll never get bored.
22. 7 Minute workout
Only have a few minutes to squeeze a workout in? Then check out the 7 minute workout app perfect for freelance writers who sit all day.
Don't think you'll see any benefits in just 7 minutes? It's scientifically proven to improve your health and wellbeing in just 7 minutes per day.
What Software Programs Do Freelance Writers Use?
All the apps I discussed can be used and might even be necessary for your freelance writing business.
But, you might be wondering what type of software do freelance writers use.
Personally, the programs freelance writers should have on hand are Google Docs, Microsoft Word, Canva, and some form of an email service.
23. Google Docs
Google Docs is a necessary word processor program that many clients use with their writing staff.
When using Google Docs, one thing to know is to make sure you're not pressing enter after every sentence.
Instead, under your formatting, make sure to click add space after every paragraph. This can help with the configuration after clients receive your G Doc, and they have to put it into their content management system like WordPress.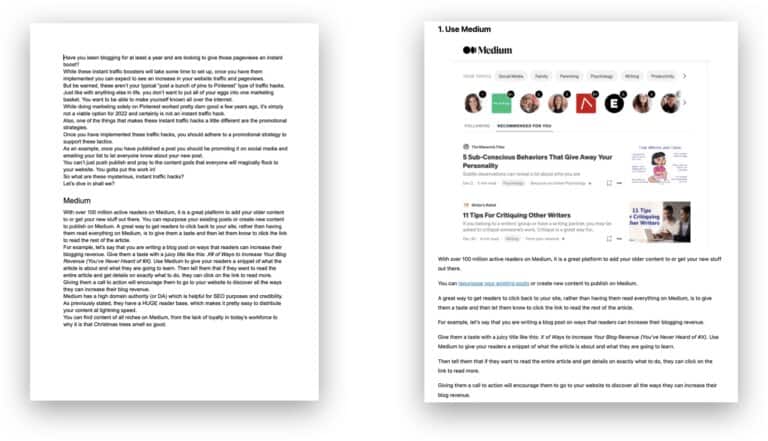 Sometimes the transfer isn't identical.
For example, if you keep pressing enter after every paragraph or after every sentence, it will appear to have triple spaces in between your words in WordPress.
You don't want your client to spend the time or even their editor to spend the time formatting your post. When using Google Docs, make sure you have these parameters in place so you can turn in work that's easy to adapt to a business's content management system.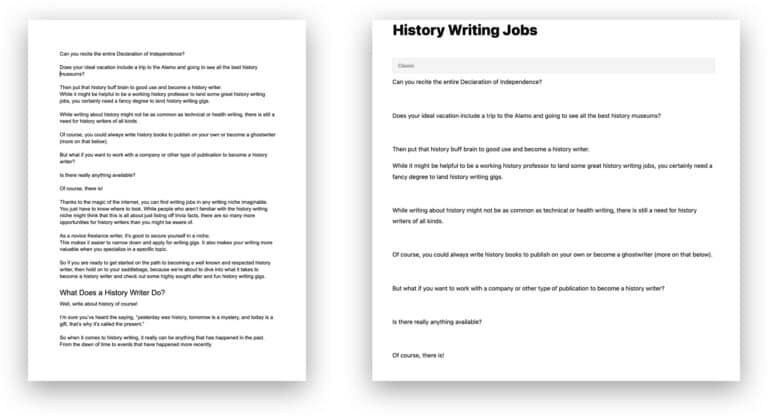 24. Microsoft Word
Microsoft Word is a processing program that I like to use from most of my client work if they don't ask me to send a G Doc.
Microsoft makes it easy to format my post, and it's easy to send to clients.
Most businesses have the latest Microsoft Word program so sending files shouldn't be a challenge.
I create a zip file for any images within my post, making it easy to upload. I've had countless clients tell me how easy it is to upload my post to their content management system stop.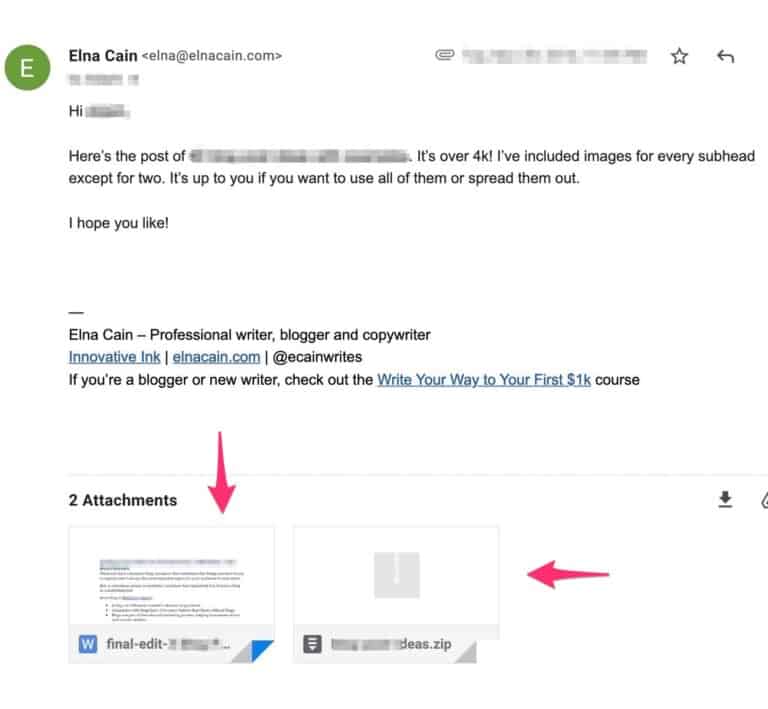 25. Canva
Another software program freelance writers should use is Canva.
Canva is a free image editing app that gives you templates for many graphics online.
For example, you can create e-books in Canva, or create PDF and guides, social media posts, YouTube thumbnails, and more.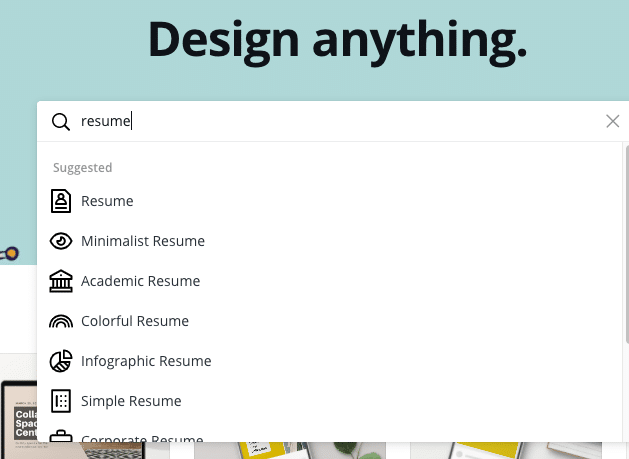 As a freelance writer, using Canva should become part of the apps you use, and it could be an extra service you provide to clients.
I opted for the upgrade since I use Canva daily for my Pin graphics, Youtube graphics, Instagram graphics and anything I need to make.
The paid version gives you more options like removing shadow and access to premium photos and graphics.
26. Gmail Account
Finally, the last software program freelance writers should have is a Gmail account. You want to have an email address that is professional for your freelance writing business. For example, your name at gmail.com or your name writer at gmail.com.
It is inappropriate to use a college email address that you have or one you created back in the day that isn't professional-looking.
So, go make a professional Gmail account now!
There Ya Go!
There it is, 26 freelance writing apps plus software programs that you could use as a new freelance writer to help you with your business.
Let me know in the comments below are you using these apps. Tell me and don't forget to pin me!