What does a successful freelance writer mean to you?
Does it mean being able to live comfortably from writing alone?
Or, does it mean trying to find ways to make more money and diversify your business?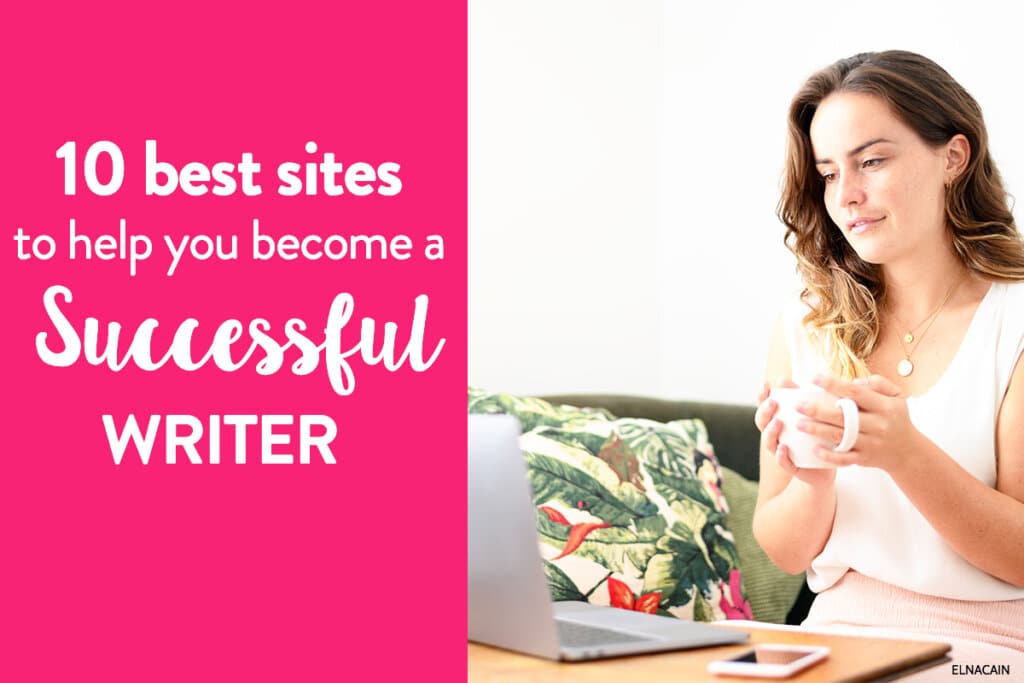 Whatever idea you have for success, I found for me, success meant being able to replace my previous salary – I've actually exceeded that recently – and being there for my family.
But, how do you achieve this level of success? What are the building blocks for making your first $1k from freelance writing?
It's creating high-value content and being able to promote yourself online. And to start, you need to read about how to create epic content and promote yourself as a marketer.
I've rounded up the 10 best sites – that I go to regularly – to help you become a successful freelance writer. Here they are!
Best Sites for Successful Freelance Writers
These ten blogging sites and writing sites can help you become a profitable and successful freelance writer. While my blog, Elna Cain, is one of the go-to's for learning about freelance writing, I do know that these ten sites have amazing content to help you be a successful freelance writer!
So bookmark these sites today!
1. Contena Community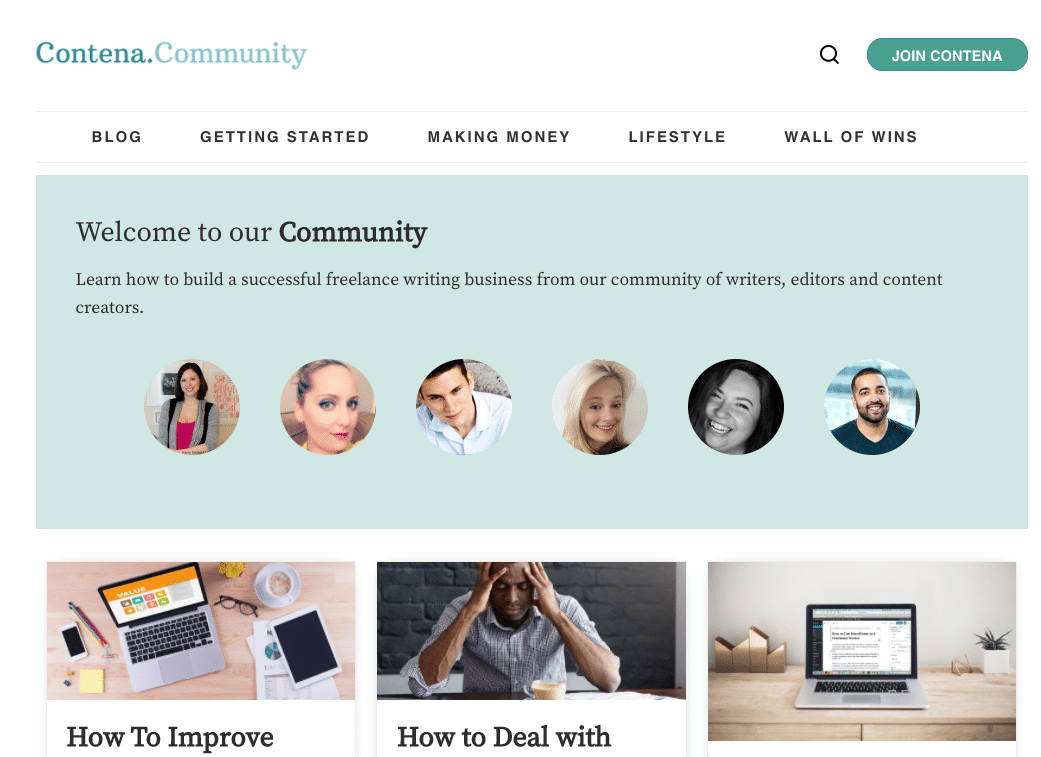 Contena is a freelance writing job board with exclusive jobs from many high-paying businesses. But, did you know they are more than just a job board? They have a writing platform (similar to Medium) and a blog for new freelancers!
Check out this guide on What Freelancers Need to Know About Taxes.
2. Be a Freelance Blogger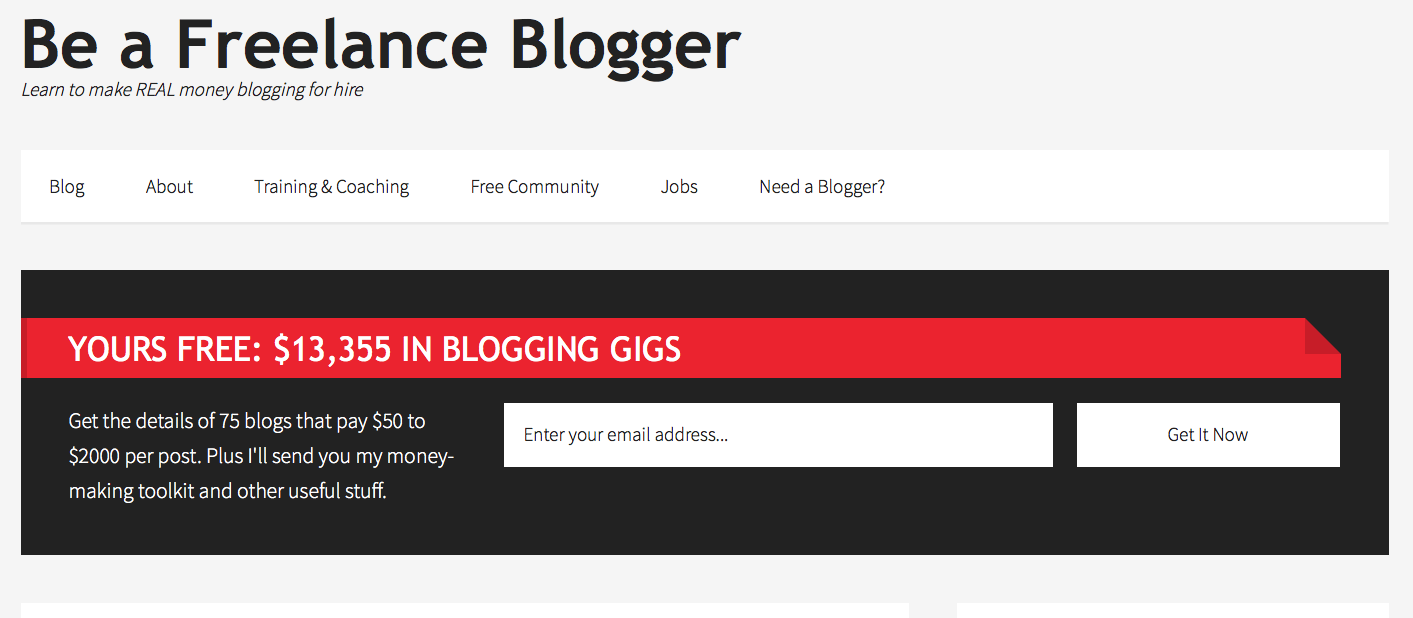 If you're a freelance writer and don't know about Sophie Lizard's incredibly resourceful site, Be a Freelance Blogger, then you're missing out on a wealth of information and support.
Her site not only has great tips and resources for new freelance writers, but there is also a forum where seasoned freelance writers offer their suggestions and advice.
To get you started, check out this post that helped me when I first started:
How to Cheat and Steal Your Way to Endless Blog Post Ideas
3. The Write Life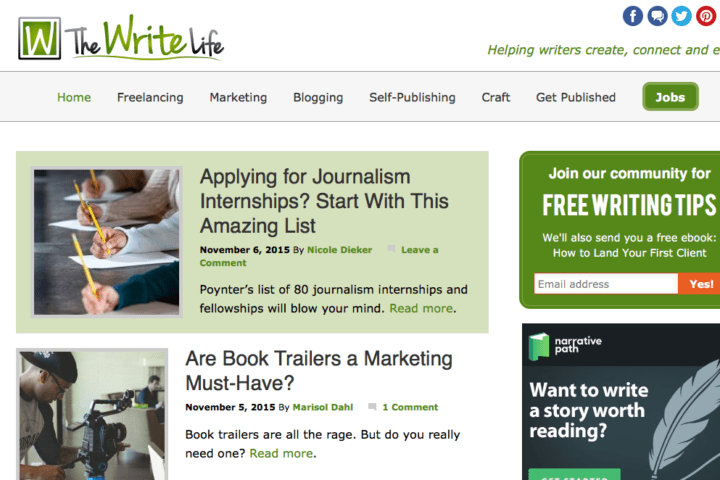 The Write Life is a great place to not only learn about freelance writing but about writing in general. Authors and journalists are welcome at The Write Life.
From tips to book reviews to guest posting spotlights, this site has a variety of content to devour.
What's nice about this site is that they have their own job board. So, don't forget to check out their listing of potential writing gigs!
If you're working full-time and writing on the side, check out this post:
Working on the Side: How to Fit Freelance Writing Around a Full-Time Job
4. Social Triggers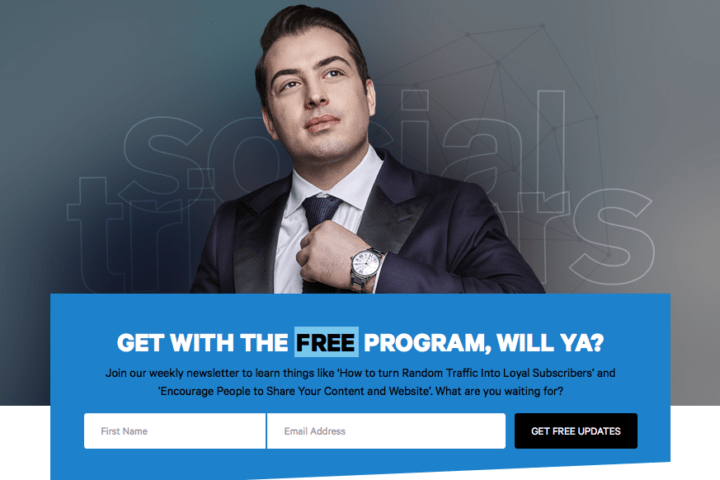 Raise your hand if you hate marketing? Well, if you want to be successful as a freelance writer, marketing is by far the best way to go about that.
Derek Halpern provides tips for selling your books or products. He teaches you how to persuade your customers using psychology and flare. His suggestions will help you earn money.
I enjoy his posts on website design as I feel having a clean and modern website can help attract higher-paying clients.
Check out this post, What's the Perfect Width for Your Online Content?
5. The Branded Solopreneur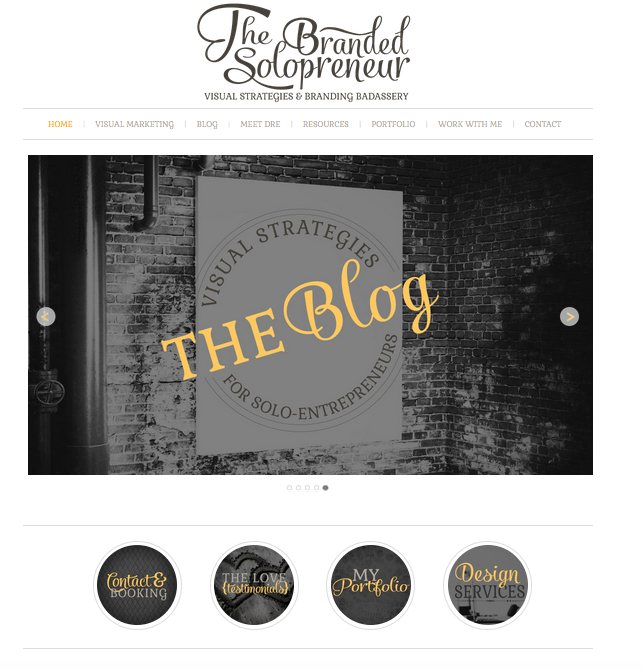 I love digital marketing. Anything related to that – copywriting, branding, content marketing, social media – is right up my alley.
And Dre from The Branded Solopreneur is my sweet addiction. I love her take on branding and design, and I love all her freebie webinars! She provides great tips – with tons of examples – on helping you make a better-looking website, logo, and brand.
One of my favorite posts of hers is 8 Visual Design Mistakes That Plague Most Non-Designers.
6. Successful Blogging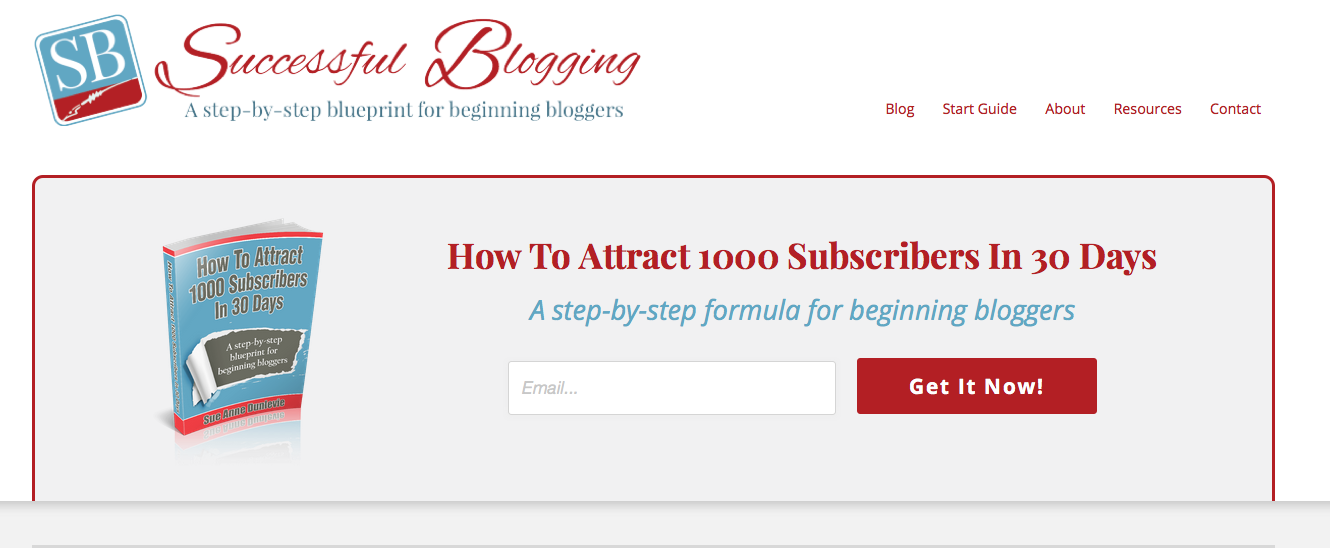 I started reading Successful Blogging when I was learning everything and anything about blogging. I enjoy Sue Anne Dunlevie's topics and the information she provides. I've also listened to some podcasts of hers, and I've learned a lot about launching a product.
If you're a freelance writer and are stuck writing about boring topics, be sure to check out How to Write Good Blog Posts. It's helped me on some client work in the past!
7. Leaving Work Behind

Leaving Work Behind was one of the first few websites that I learned about when I decided to pursue freelance writing. But, I stopped reading it for months because I gravitated more towards Sophie's site.
But, recently I've started reading Tom's blogs again and am finding the information valuable for scaling my business.
So, if you need some help landing clients here's Tom's take on finding freelance writing jobs.
8. Copy Hackers

I recently learned about Copy Hackers after I started learning about copywriting.
I've always been fascinated by the psychology of behavior and how that relates to online businesses. That's probably why I like conversion copywriting. Joanna Weibe is a great storyteller and is a fabulous copywriter.
If you're interested in copywriting, be sure to check out Is the Seemingly Humble Button More Powerful Than the Headline?
9. Enchanting Marketing

Henneke's site is awesome! I mention Enchanting Marketing all over my blog! She's a popular copywriter and offers some fantastic tips on writing and persuasion.
Her free snackable course was my first introduction to email courses. Henneke's feature images are her own hand drawings, and her little person is a trademark of her brand.
One post I found helpful with my writing was 4 Types of Weak Words: How to Spice Up Bland Content.
10. QuickSprout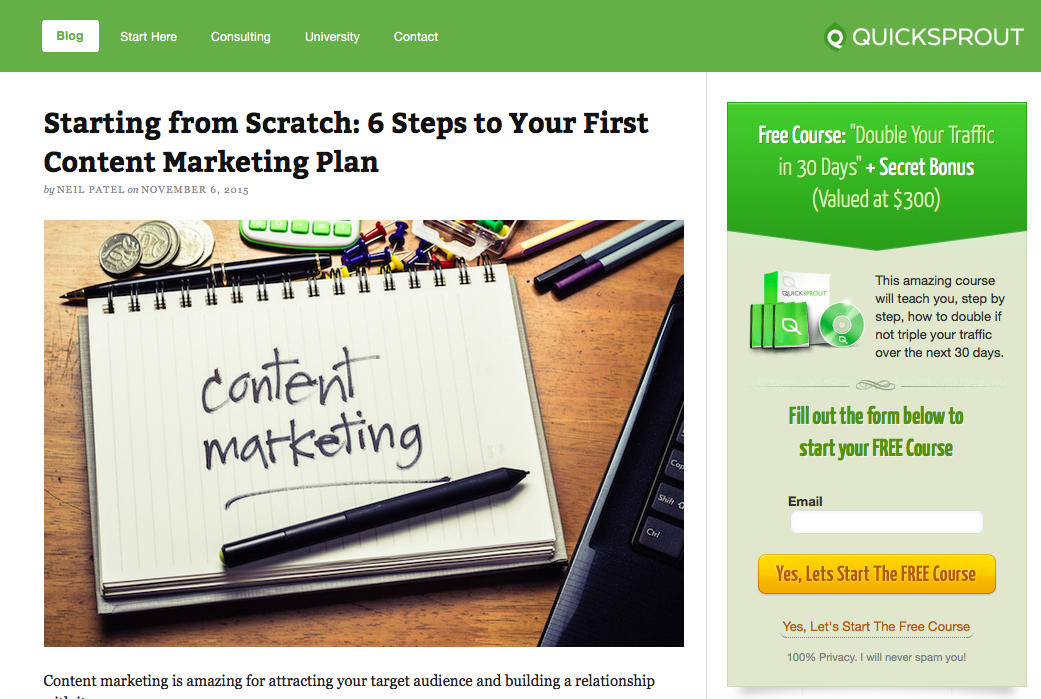 If you need help with marketing your content or learning about social media or even about writing, Neil Patel has it all. His blog is updated every two days! And these posts aren't small. They're well-researched and in-depth.
I'm simply amazed at his ability to produce epic content. I don't read much of this blog simply because I can't keep up with the content schedule, but I'm always excited when I do have some time to read a post of two.
One post that I enjoyed reading was Learn from the Best: 6 Skills All Great Writers Have (And How to Learn Them).
Always Be Learning
As a freelance writer, it's our job to be in tune with what's happening online. Whether it's about blogging, content marketing, the newest social media platform, webinars, or conversion copywriting, if you want to grow and succeed you need to always be learning.
Over to you – what blog do you regularly visit (besides mine? I joke!) to learn more about freelance writing or business in general? Tell me all about it in the comments!
And to help with that I have a free course on getting paid to write online.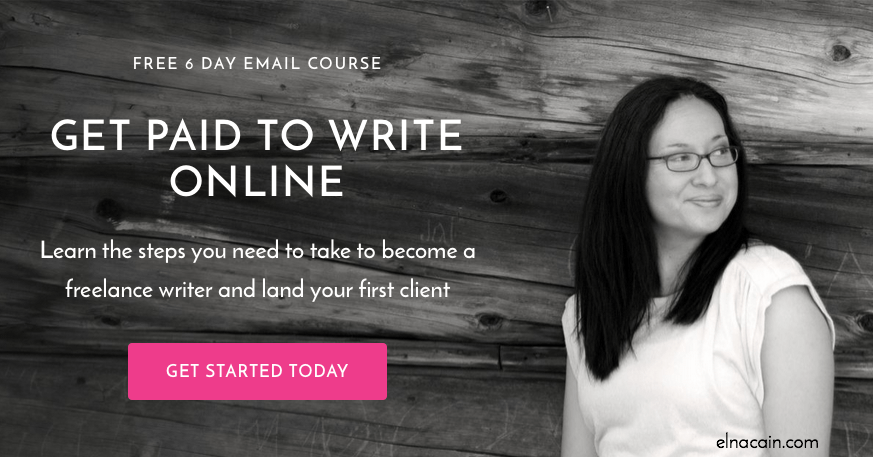 Sign up to my free six-day email course and get even more actionable tips to help you succeed as a freelance writer.