Next month will mark my two year anniversary of being a freelance writer!
This year flew past me in a flash and I can't believe everything that's happened so far.
I haven't talked much about my business since I've been in my business so much. I just haven't had time to reflect and think about my growth.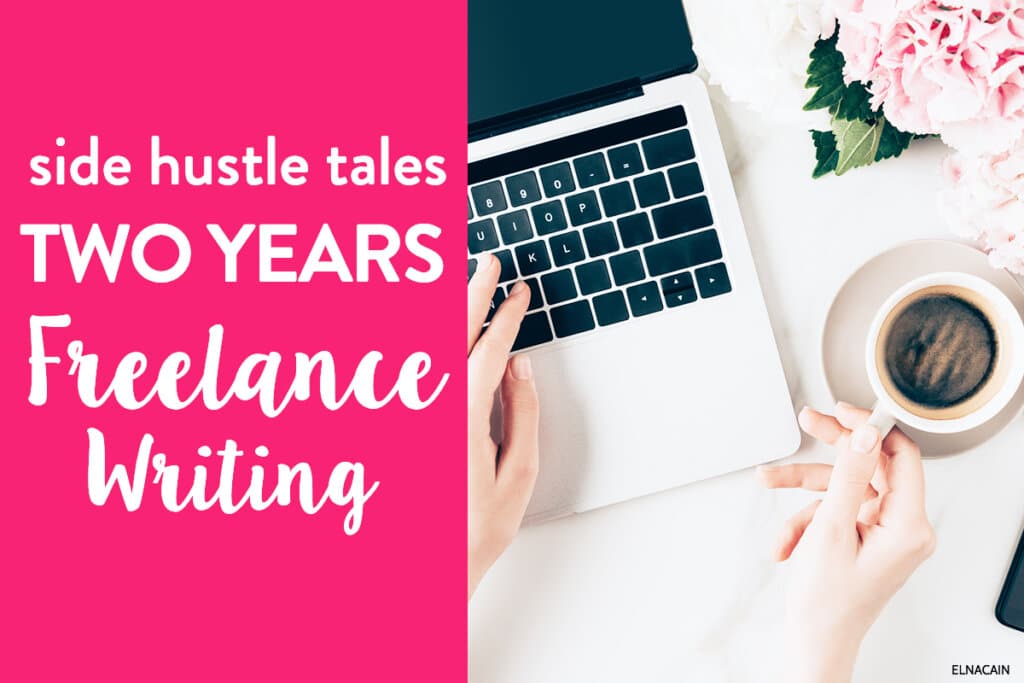 I thought others might be interested in how I'm doing in my business.
Am I growing?
When will I make this my full-time gig? Am I selling any courses?
Let's find out!
1. Freelance Writing
I currently work with about a dozen ideal clients – most request multiple posts per month and about a quarter of them need content on an ad hoc basis.
Let me tell you, I've become a very fast typer.
I'm still doing this very part-time since my full-time gig is caring for my twin toddlers…who are more like twin terrors around the house lately!
My minimum rate is typically $200 per 500 words bylined and $300 per 500 words ghostwritten, but of course I have some older clients grandfathered in at lower rates.
Most of my pieces vary around 1500-2000 words.
I'm comfortable at this rate right now and don't see myself adjusting it anytime soon.
Most of my current clients are in the digital marketing niche.
So I write about blogging, email marketing, inbound marketing, social media marketing, branding and sales funnels.
Two awesome things have happened in my freelance writing biz in 2016 so far:
I'm a writer for OptinMonster – one of the top lead generation software companies around. I'm humbled that OptinMonster reached out to me and I enjoy writing for them very much 🙂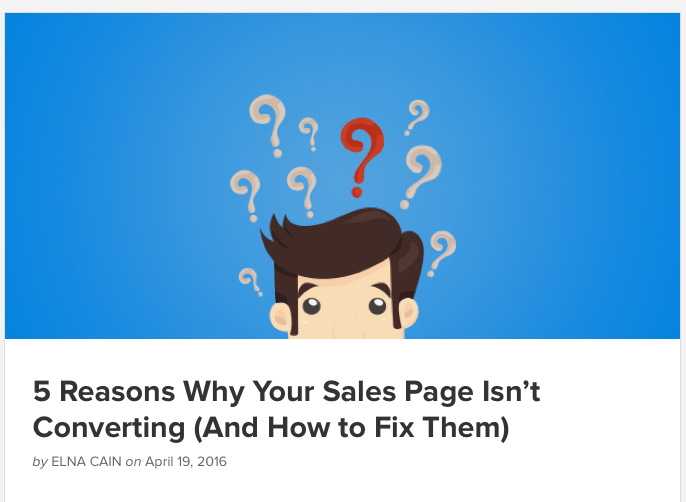 I'm a writer for Huffington Post. This is actually one of the goals I set out in the New Year and I'm happy that I accomplished it actually months ago! I haven't published anything yet on that platform but hopefully will soon.
Overall I'm happy with the clients I have and the work that needs to be done.
My business is growing more since I launched Write Your Way to Your First $1k course and have my other personal project that I'll be needing to hire someone to help manage some aspects of my business eventually.
My twins will be going to school next fall and I don't see me doing this full-time until they go to school.
This fall I plan on getting my twins ready for school by doing some preschool activities without me (i.e. where I drop them off and pick them up when they are done).
2. The Elna Cain Site
The one year anniversary of ElnaCain.com is approaching too! Last August I unveiled my new blog and lead magnet – my 6-day free email course on getting paid to write online.
Here is a snapshot of my analytics from the past month: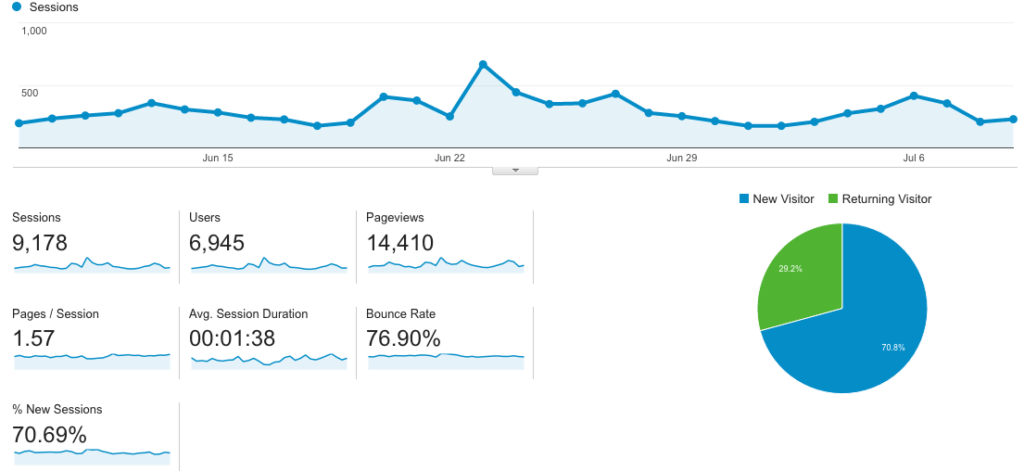 I have met so many wonderful writers that regularly comment and follow me on social media.
I've been working on marketing my Elna Cain and Twins Mommy blog on Pinterest and it's going great! It's actually my #1 source of referral traffic.
A lot of my traffic is repeat traffic which is great to know. I'm growing a loyal following on this blog and I love it!
Over on my email list – I currently have over 1,400+ subscribers on my main list.

I'm happy with the growth so far! I'm working on revamping my free email course because I learned that some of my emails aren't hitting the inbox.
The nature of the course – working from home, making money online – has HUGE trigger words for spam.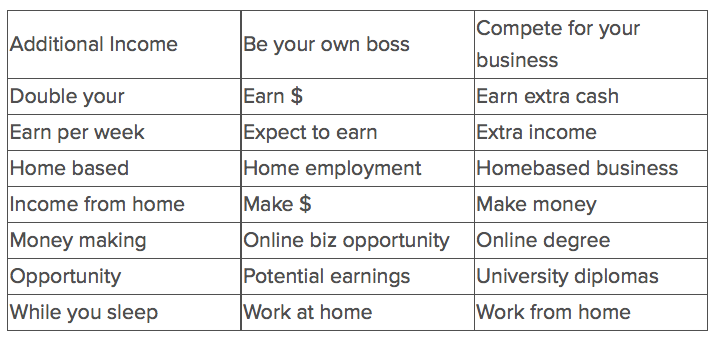 So I'm working on changing the copy so that more people actually read the course – because I've been told it's pretty good!

Or this one:

Thanks for everyone who has taken my free courses and has continued to follow me!
And if I get my act together I might do a free video course too! Only time will tell (and if I actually have time too!).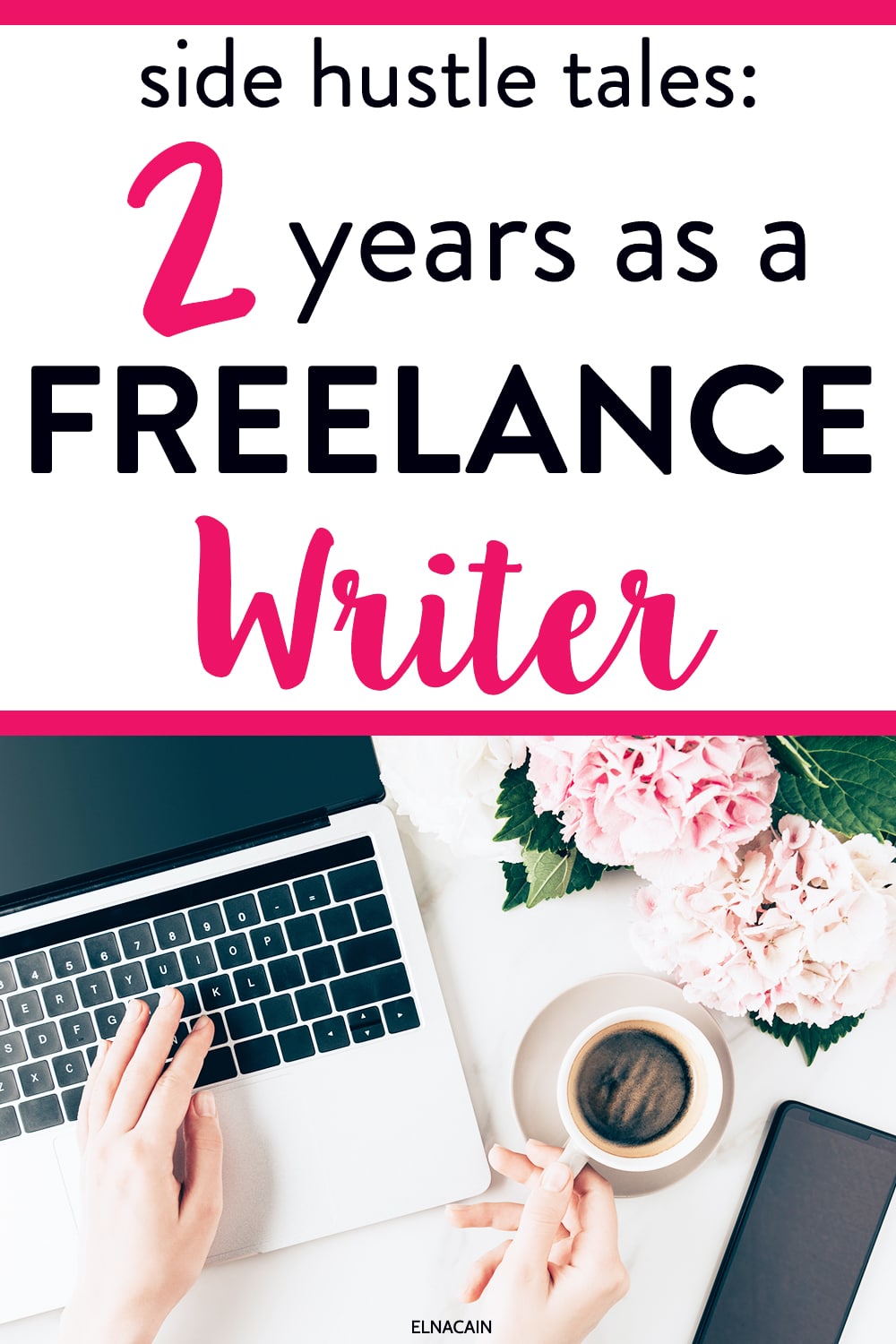 3. My Writeto1k Course
I launched my freelance writing course mid-November of last year. And I can't tell you how happy and excited I have been at helping so many wonderful students.
I also have affiliates promoting my course and are helping me grow my brand! Currently I'm averaging 1 sale every other day. My goal has always been to make at least 1 sale a day and it's starting to become a reality.
Since the launch of my course I've added enhanced video training, updated lessons, added new lessons and even some new bonus material.
My goal is to make two supplemental guides – a quick-start business guide and tech guide.
I've also worked on my sales page copy and have updated it a few times. I'm also going to revamp the look of the sales page and do some A/B testing to see if a new more updated look might generate more sales than the more plainer look.
Other marketing strategies I have done is put up a course page over on my other site, FreelancerFAQs.
But, other than that, I haven't done much else in terms of promoting my course.
I do plan on doing more marketing for this course like featuring some students on this blog and doing more webinars, since my last one generated almost $1k in sales.
4. My Coaching Services
I also offer coaching services to new freelance writers. Since unrolling this service I have increased my rate from $45 to $60 per 30 minute consultation.
Most of my consultations have been phone calls and after we are done I type up a report of what we discussed and email it to them.
Overall, around half of my coaching clients request another coaching session, which is great to know!
5. My Plan for Next Year
So, what's in store for my freelance biz? Well the biggest hurdle I can see is my twins dropping their only nap.
If this happens I will lose half of my already half-time schedule.
When this happens, I can wake up earlier but for some reason, the children have ultra sensitive hearing and can hear the bed sheets rustling or me walking – and they always wake up. Plus, I'm not a morning person so that won't work.
I can work four hours at night.
From 8-12 pm but that's not ideal either.
Since my husband also works from home we may trade off some days where I watch the kids during "nap" time so he can work uninterrupted and then he'll watch the kids the next day so I can work.
It's definitely not ideal and I really don't know what my day will look like but it's something I need to start thinking about.
We are not ready to put our twins in daycare and my in-laws already do enough with helping me during the day that I can't possibly ask them to watch my twins even more.
But, thinking about the bigger picture, I do, however, want to focus on building Twins Mommy so that I can eventually monetize it by creating digital products or do some affiliate marketing.
And I also want to do more webinars in the fall.
I already did one for Twins Mommy and I have one lined up for this blog too (it'll be a good one too!).
My Side Hustle Biz
I'm looking forward to when I can turn this side hustle into a full-time gig, but it will be bittersweet.
It'll be next year when that happens, but I'll also be sad to see my twins grow up and go to school! For now, things are going well so I don't want to rock the boat.
Over to you – how's your freelance writing business going and what are your plans for the future?