Welcome back to Confessions of a Freelance Writer! This will be the last post in my series. I truly enjoyed learning about each freelance writer that has either helped me or inspired me in my freelance writing business.
I e-met Paige on LinkedIn. Paige has demonstrated a deep knowledge on blog writing and content writing. I found her course to be informative and useful for my business.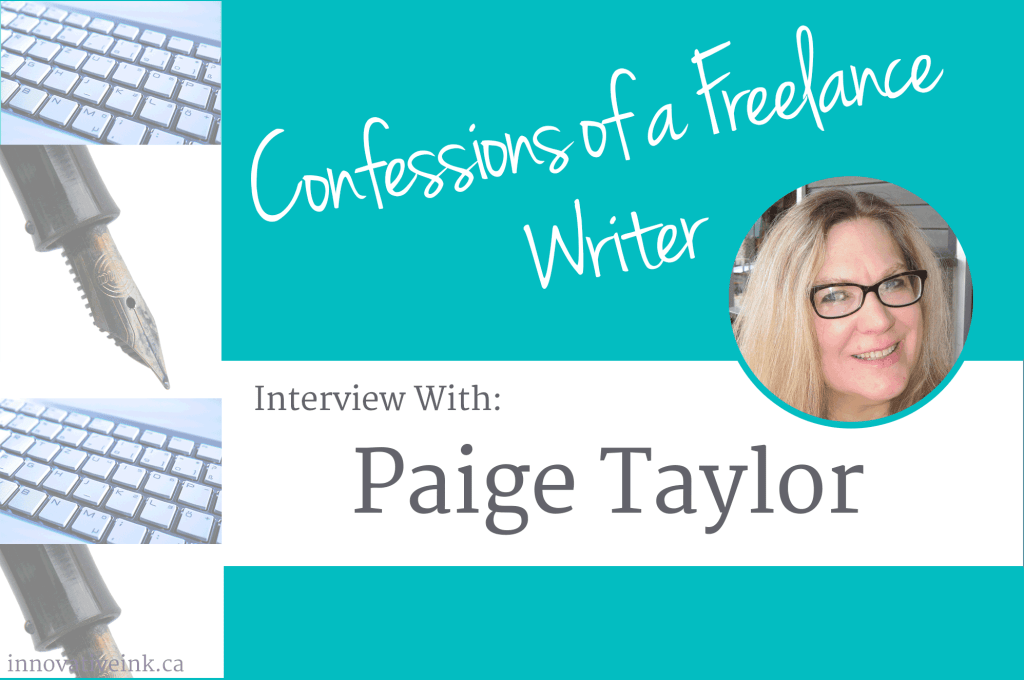 Paige also started a new LinkedIn group called Content Marketing Freelancers, which is a place for seasoned freelance writers to hone their content writing skills.
Before we learn more about Paige, here are the fabulous ladies I have interviewed for this series:
Paige Paved Her Own Way

I've been freelancing for all but a few months of my entire career. I like to say I'm a freelance prodigy, because I started freelancing my first year out of college. No one does that. The norm is to build up your experience and contacts, and then set out as a solo writer. But I rarely do anything the normal way.
I write primarily for companies, doing their marketing and PR writing, such as brochures, websites, blog posts, white papers, eBooks, etc. I've also written for publications over the years, and was even an editor for a healthcare marketing publication for two years early in my career.
I love freelancing so much, because I've learned that I get really bored doing the same thing over and over. Freelancing ensures that I'm rarely bored. Plus, writing is in my blood. I would do it even if I didn't get paid. But, of course, I'd rather be paid.
Paige Found Her Passion Early in Life

I knew I wanted to be a professional writer from second semester freshman year. I took a journalism course and never loved anything so much. From there, I branched into all forms of professional writing.
I was strongly motivated to freelance while at my first full-time job out of college — because I hated it. I felt like I was going to day prison every day. It was in the advertising department of an industrial sewing machine manufacturer.
I don't think I have to say more than that to describe how awful the job was. However, I'll add that the four people in the department shared a small gray windowless office behind the warehouse where they repaired the industrial sewing machines. I spent only six months there, but it left an indelible imprint on my psyche — all negative.
While there, I spent large parts of my days thinking of how I could escape that job. I wondered how to find a new job when I was trapped working from 8 a.m. to 5 p.m. every day.
This was before the Internet, so it was a real challenge. Then I overheard a discussion about freelancing and I thought: Bingo! I'll freelance until I find the full-time job of my dreams. I ended up finding a lot of freelance work, but no full-time job. Three years later, as I was driving to another freelance interview, it dawned on me: I'm a full-time freelancer! From then on, I embraced it. And never looked back. And I could not be happier with my career decision.
Family Was Skeptical at First

My ex-husband was skeptical — until I started bring in pay checks larger than his. Other than him, I made my own decisions, so no one really had an opinion.
Paige is a Seasoned Freelance Writer

A LONG time. Since 1982.
Eating When and Where You Want, But Not Knowing When Your Next Paycheck Is Coming – Freedoms and Limitations

We have a lot of freedom. The freedom to take the jobs we want and not take the ones we don't. The freedom to charge what we want. The freedom to work where we want — at home or rent an office. The freedom to wear what we want to work. The freedom to eat what, when, and where we want during the work day. The freedom to work the hours we choose. I have loved and appreciated all of those freedoms — and I don't take them for granted.
As far as limitations, I guess there's the financial limitation of not necessarily always knowing where your next check is coming from. I also learned from one experience that it's easy to get out of the loop on the latest trends.
I was asked to work on-site for one company for six months. It turned into a learning experience for me, because I was able to get up-to-speed on the changing trends in my niche. To avoid this problem, freelancers need to make an effort to stay current in their chosen field.
Being Lonely, But Successful – Paige's Challenges and Winnings

In the early days of my career, my main challenge was dealing with being alone everyday. This was before everyone could work in coffee shops. I would get cabin fever on a regular basis. To combat it, I would sometimes go to the library to work. A few times I even went to the public cafeterias in local office buildings. Then when coffee shops became a thing and I had a laptop, it was easy to avoid this problem.
Now, I am used to my lifestyle and am perfectly content to be alone. I rarely go to coffee shops these days. I do have a regular networking schedule, where I go to an event an average of one-time a week. That helps too.
Winnings occur every day that I'm a successful freelancer. When you think about it, it's really incredible to be employed as a freelancer who can earn his or her own way in life without the safety net of a full-time job.
Being Bold Helped Paige Land Her First Gig

I got really lucky with my first professional writing job. I happened to see a magazine in the lobby of an office building. It was published by a local software company. I called the editor, asked if he used freelance writers, he said "yes," I went to his office to meet him, and walked out with my first assignment. It was an amazing opportunity. He really gave me my big break, because the only writing samples I had to show him were from my college newspaper and a couple of college internships.
Paige's Top 3 Resources for Our Industry

Well, I've been freelancing for so long that I don't really seek out freelancing advice anymore. What I do seek out constantly is the latest research and news on writing high-quality content. I think writers should never stop learning. To stay relevant you need to stay current. There are many resources I read regularly on my niche of content marketing, for example, the Content Marketing Institute and Kapost. I also like to stay current on SEO and analytics by reading QuickSprout and others.
How Does Paige Secure Gigs?

It's changed over the years. In the beginning, it was 90% cold calls and 10% networking. That actually worked for me for a long time. Recently, I've switched to emails as my primary method of finding new clients. Networking is popular in my market, so that works for me too. I'd say that emails are 50%, networking is 30%, and cold calling is 20%.
Paige's One Piece of Advice for New Freelance Writers

These days I would tell them to learn everything they can about Content Marketing — this area is emerging as a huge marketplace for high-quality content. Writers need to understand all of the moving parts, the art and science, and the evolution of Content Marketing. If writers can create copy that gets results in this area, they will have a lot of opportunity to build their careers.
Paige's New Masterclass

Speaking of Content Marketing, I am so passionate about it that I created a course for freelance writers to help them get up to speed quickly, carve out their niche, and find clients who need freelance writers.
The Content Marketing Masterclass for Freelancers provides a deep dive into the lucrative, growing field of Content Marketing from a freelancers perspective. Topics covered include:
Where content fits into a company's content marketing strategy
How to write content for every stage of a company's sales cycles
Using storytelling techniques to create more compelling content
Understanding the critical role of analytics in content marketing
How to create content that gets results — because companies will expect you to help them get results
It's a good time to join the Content Marketing Masterclass, because it's on sale for a limited time.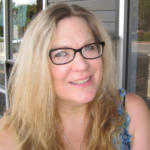 Paige Taylor is a freelance writer with over 30 years experience writing for companies and publications. Typical projects include content marketing for B2B and B2C, and in-depth business magazine articles. In 2010, Paige decided to share her experience as a successful freelance writer with other writers by starting a blog, writing a book, and creating courses for freelancers.