Ever wanted to know the dark side of freelance writing? Or how successful you can be by making a living writing? Or why some people decided to become a freelance writer in the first place?
This February I'm introducing some important freelance writers that I've either reached out to for help with my business, met IRL (in-real-life), or e-met through social media.
To kick-start the series I interviewed myself! In case you want to know more about how I broke into freelance writing, check out my interview.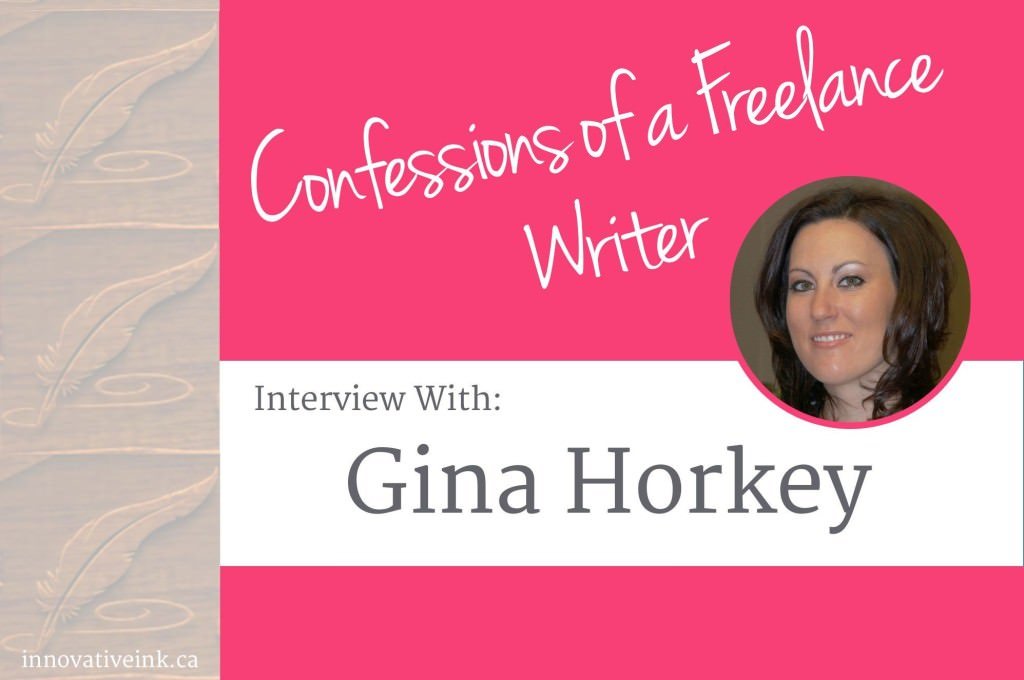 Today I'm interviewing Gina Horkey. I've only known her a very short time, but in that time I've learned she is:
A mom of two toddlers (like me)
Has a background in Psych like I do
Knows a ton about running a business the smart way
Incidentally, she was even a client of mine (I helped her with some design elements and formatting of her eBooks) and she has also referred me to her clients! It goes to show, networking and collaborating with freelance writers pays off!
So let's learn a bit more about Gina and her freelance writing success.
Let's Get to Know Gina

I'm a married millennial mom of two toddlers, that are currently one and three. I recently quit my job or "retired" from my decade long career as a financial advisor to freelance full-time as a writer for the web.
I was able to sell my practice, which will ease the transition for the first year. My husband is a SAHD and I'm the breadwinner.
It's also our goal to take our young family of four on a month long RV trip in June of this year. We may be a little bit crazy, but we're looking forward to exploring what the US has to offer.
From Financial Advisor to Freelance Writer

I've always had a passion for writing. I thought that fiction was my bag, but it turns out it's not. I've written a first draft of a full length fiction novel in the past and I'll probably pick it back up – at some point!
In the meantime, I stumbled across some resources that clued me into non-fiction writing for the web. I had never really thought about it before, but once I considered it, I was hooked!
I've always loved writing and am a natural salesperson – it turns out copywriting is my absolute favorite! I'm pretty good at it too.
Is Your Family on Board With Your Decision?

Well, my husband is super supportive of my choice. The rest of my family has also been, but I'm not always sure they "get it."
Either way, I haven't had to work too hard to explain myself. I think they know that whatever I do, I'll work hard and do my best to succeed.
Are You a Newbie to Freelance Writing?

I started looking into freelance writing in April, 2014. I set up my website in May of that same year and got my first paid gig in June. I haven't looked back since! I recently went full-time as of 1/1/15.
Since Being a Freelance Writer, What Are Some Freedoms and Limitations?

Freedoms would include schedule and the flexibility that comes with it. Limitations would include having to continuously prospect and find new clients. It's not really a "recurring income model," although one could potentially set it up that way eventually.
Another limitation is that people don't really "get what you do." They think you're not working or don't need to (due to the flexible schedule) and may try to take advantage of that. It's harder for me to keep a set schedule, although I'm working on it!
Another freedom would be unlimited income potential. Alongside that is the limitation of no benefits (healthcare, 401(k), etc) though. I'm banking on the unlimited income potential part to make up for the lack of benefits long-term!
From $0 to $4k per month – Winnings and Challenges to Being a Freelance Writer

I've been able to go from $0 income to $4k per month in less than six months, which I think is my big win. I've also made some great connections, which makes me excited about where the future may take me. Going out on my own full-time and quitting my day job is also quite the win.
As far as challenges, I thought I landed my "perfect client" in October of last year, only to find out that they went in a different direction and discontinued their (brand new) blogging efforts. That one gig had the potential to replace half of my salary, but fizzled out almost as quickly as it started.
Continuously prospecting and working with many different clients (and therefore many different sets of expectations) is also a challenge. On the other hand, it keeps it interesting!
What Are Your Business Goals?

My primary goal is to replace my former salary. I'm ¾ of the way there already. My stretch goal is to hit the $10k/month mark. This can't/won't be entirely from freelance writing (I have a diversified business), but it's my overall business goal.
Personally, my husband and I would like to pay off our second mortgage and take that month-long road trip with our two toddlers in the month of June. These are competing goals, but we're optimistic we'll figure out how to make them both happen. One is the trip of a lifetime (and when else are we going to do it?) and the other will put us in a favorable financial position starting 2016 (our only remaining debt will be our first mortgage).
How Did You Land Your First Client and How Long Did it Take?
I landed my first client from applying to a job board. Remember I started looking into freelance writing in April, but it wasn't until early June that I landed my client, so probably a month and a half start to finish.
Your Top 3 Resources for New Freelance Writers

I soaked up as much as I could from Leaving Work Behind and also took Tom Ewer's course. Sophie Lizard's, Be a Freelance Blogger has also been hugely inspirational/useful and Alexis Grant's site for writers, The Write Life is an awesome resource too!
Top Places Gina Secures Gigs

At least 90% of my clients have come from job boards. Tom and his assistant round up the best of the best and display listings in one place, which saves me a ton of time.
Recently, I've started to get inbound referrals and people contacting me from my website, which feels like the point of arrival. This is exciting and I'm hopeful that it continues to happen.
Gina's Advice For New Freelance Writers

Try, try and try again! Freelance writing can seem like an impossible field to break into, but that's not the case. There's actually a tremendous amount of opportunity, because every company and their brother thinks they should have an active blog for their business to connect with current and prospective clients.
Put yourself out there, be bold (but polite) and go for it. If this is what you want to do, put forth a good effort, but don't wait for everything to be perfect, it never will be! You can do it!!
How Gina Helps Freelance Writers

My goal is to teach others how to do what I've done – start a successful freelance writing business from scratch in six months or less. My blog features helpful articles that are both real life examples and succinct.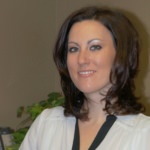 Gina Horkey is a writer, with a background in personal finance. She also offers editing, virtual assistance and business coaching services. In June of 2015, she plans to be writing and traveling around the US in an RV, young family of four in tow!