Are you ready to learn about another great freelance writer? For today's Confessions of a Freelance Writer, I'm interviewing Sania Lali. She is the newest freelance writer I know. I accidentally learned about her via one of the freelance writing Facebook groups I belong to.
Sania posted one of her articles and after reading it, found that she has some great freelance writing tips! She is passionate, just like me, about having freelance writers know their worth and she is working hard to tell content writers in her home country, Pakistan, that they can have the same success as she is having.
So, let's meet Sania and learn about how she became a success!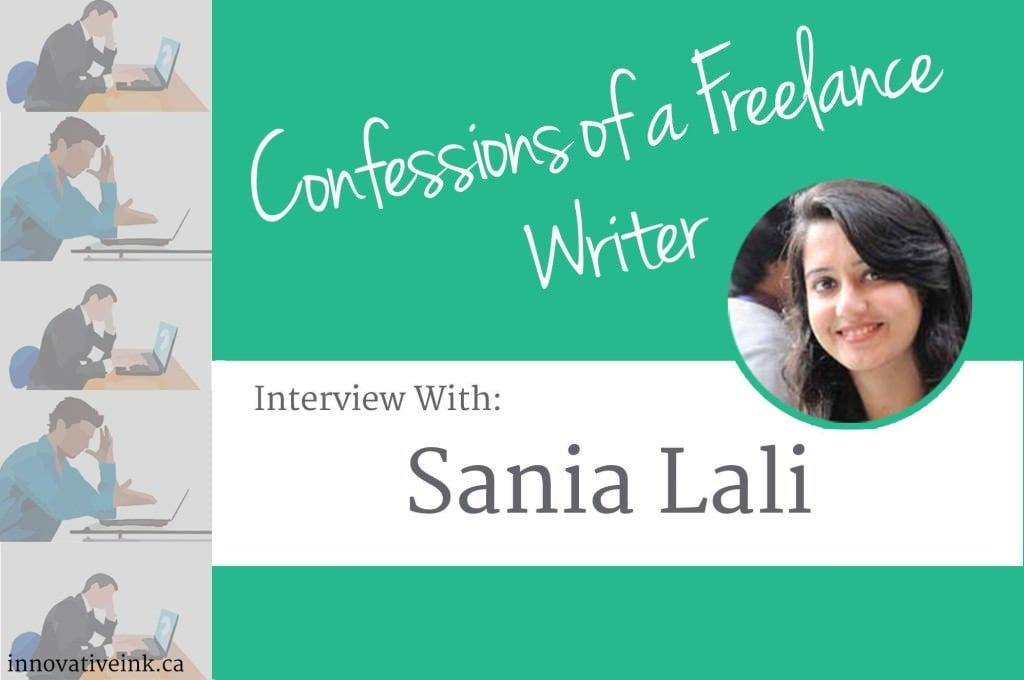 Natural Born Writer
My name is Sania Lali and I'm working as a freelance writer. Growing up, I loved reading books. It was my favorite pastime. I always knew I wanted to become a professional writer when I grew up. That's the reason I decided to get a degree in Journalism from Kinnaird College. During college, I worked as a part time content writer at a local company called Sofizar ConstellationCK.
After that, I interned at the United Nations Industrial Development Organization and went on to work as a Communication Associate at iMMAP. During this time, I had been doing a number of freelance projects on the side. In early 2014, I quit my job and became a full time freelance writer.
In my free time, I love reading, writing and watching movies.
Following Sania's Dreams
I did most of my content writing work off-site while working at ConstellationCK because I had classes during the day. I loved the fact that I could choose my own work timings and could earn money without leaving the comfort of my room. And as I said earlier, becoming a professional writer had always been my dream. So that's when I realized I wanted to become a professional freelance writer.
Living In a House of Writers
My family has been very supportive of me. After I got married, I had been on the verge of giving up my freelance writing career but my husband encouraged me to keep going. My husband is also a writer and is currently working on his first novel.
How Long Have You Been a Freelance Writer?
I've been a freelance writer for the past 5 years.
Being Your Own Boss – Freedoms and Limitations
One of the biggest limitations freelance writers face is the competition. There are just too many freelance writers out there willing to work for pennies. That's the reason some companies pay writers too little. I think writers should value their skills and have a little self-respect.
When it comes to freedom, I think one of the biggest advantages freelance writers have is the freedom to work on their own pace. That's one of the best things about being a freelance writer, I believe. You can choose your own work timings, environment and schedule. You don't have to wake up early in the morning and rush to office. You can simply sit at a coffee place and work.
Being a Freelance Writer Isn't Easy, But It Does Have Its Celebrations
One of the biggest challenges I've faced as a freelance writer so far is finding the right kind of clients. Sometimes, you see a job advertisement and go, "This is perfect for me!" But you never hear back from the client. At other times, you apply half-heatedly to some job that's not much relevant to your skills but you get a prompt reply. Finding the right kind of clients is very hard and the competition is immense.
I've had a couple of winnings as a freelance writer as well. I'm proud of the fact that I got selected to become a columnist at Rant Lifestyle in 2014. Another thing I'm proud of is that Brian Scott over at FreelanceWriting.com chose an article written by me and published it as a guest post on his blog. One of my articles also got published at Express Tribune, which is one of the top newspapers in my country, Pakistan.
How Sania Landed Her First Client With a Kick Ass Resume
It took me a month to land my first client. I had been applying to freelance job openings for a month, without success. I got a couple of responses from clients, but I didn't manage to get a job. Then I realized what I was doing wrong: I had a pretty unprofessional resume and cover letter. I started working on improving my resume and cover letter.
Once I started sending my improved resume and cover letter to freelance writing job advertisements, I got more responses than ever. And that's how I landed my first client. That's the reason I always emphasize the importance of resumes and cover letters on my blog.
Goals for 2015?
One of my New Year's Resolutions is to dedicate more time to writing. I'm currently working on writing an ebook, which I plan to publish as soon as it's complete. Other than that, I'm going to continue teaching my readers how and where to find the best freelance writing opportunities at my blog, Ink Crafts.
Sania's Top 3 Freelance Writing Websites
How Does Sania Land Gigs?
The main way I secure gigs is through emails. I simply browse job boards such as the job board at ProBlogger and apply to those jobs that are relevant to my skills. I have a killer cover letter written that I send to all clients, after tweaking it a little bit according to different jobs. It works most times!
Sania's Number One Piece of Advice for Newbie Freelance Writers
My number one advice to freelance writers is this: don't send half-hearted applications to job advertisements. Otherwise, you can forget about getting a response, ever. Spend some time and effort filling in each application or updating your resume when applying to jobs.
Personalize each job application or resume according to the needs of the client. Take the job application process very seriously. And if you don't get a response immediately, don't lose hope. I waited a month before I got my first client. It could take much longer too, but you will get there. Stay motivated and don't lose patience.
Sania's Website to Help Freelance Writers
After working as a freelance writer for 5 years, I started a blog to teach newbie freelancers how to land high paying clients and make money writing. If anyone wants to become a freelance writer, but doesn't know how to start, they will find a lot of useful information and resources on my blog. I also have a Jobs page, where I post latest freelance writing job advertisements from around the web as well as writing contests and paid writing opportunities. Visit my blog here: www.inkcrafts.com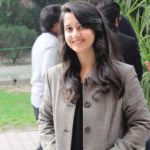 After working as a freelance writer for 5 years, Sania Lali started her blog, Ink Crafts, where she teaches her readers how to land high-paying writing jobs.