Is your freelance writing biz slowing down over the summer? For many freelancers and even bloggers, business takes a hit and everyone feels the effects of the summer slump.
While my business isn't slowing down that much, I do have less projects than I normally do for the summer.
But, this is a great time to do more for your freelance writing business. It might mean forming a new marketing strategy or perfecting your pitching process.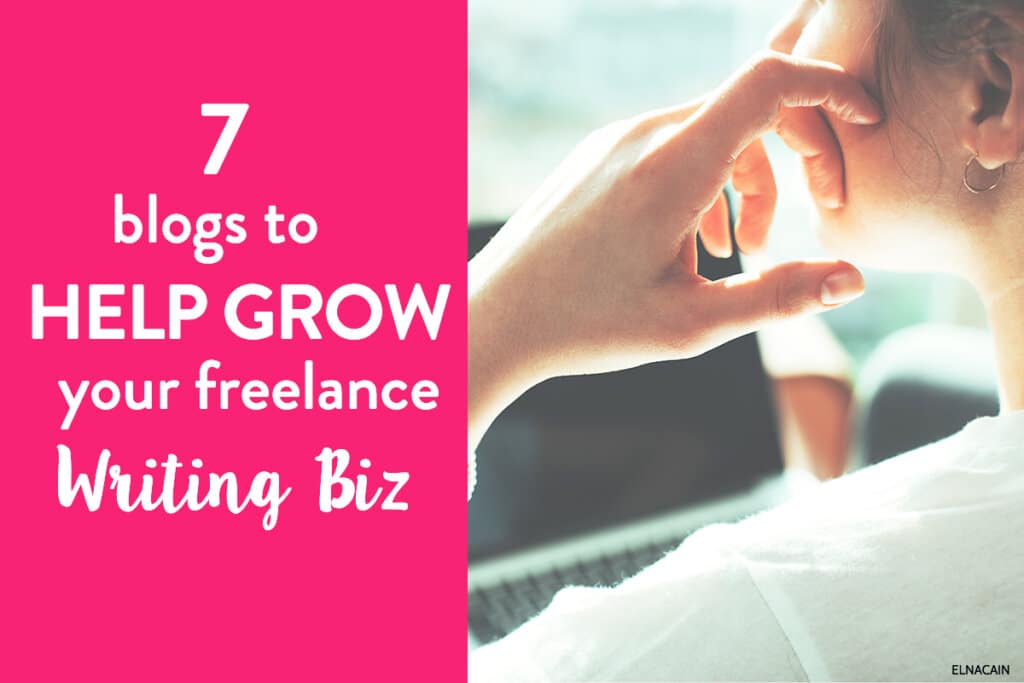 One thing that will help you keep your motivation high and keep your freelance writing biz growing is to check out blogs that will help you succeed.
There are a lot of freelance and freelance writing blogs. Many of them are big and popular, but there are still lesser known ones that will rock your socks off.
I love visiting freelance writers' blogs. They usually have the best information to help you take your biz to the next level because their information is personal and highly useful.
So, I thought I'd highlight my top blogs that will help you get your business off on the right foot. Ready?
1. Freelance Writing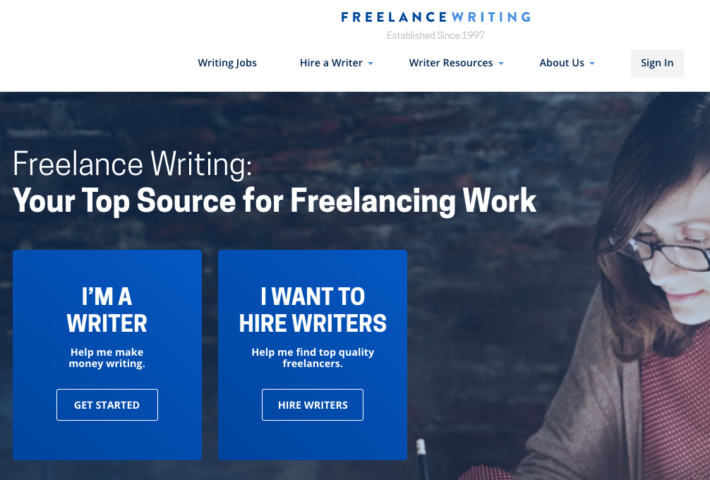 Freelance Writing is the authoritative website that helps new writers and establish writers find freelance writing jobs and brand new ways to ramp up their income.
I landed my first writing job with the job board on Freelance Writing.
As well, Freelance Writing reached out to me and asked me to do an interview!
2. Wording Well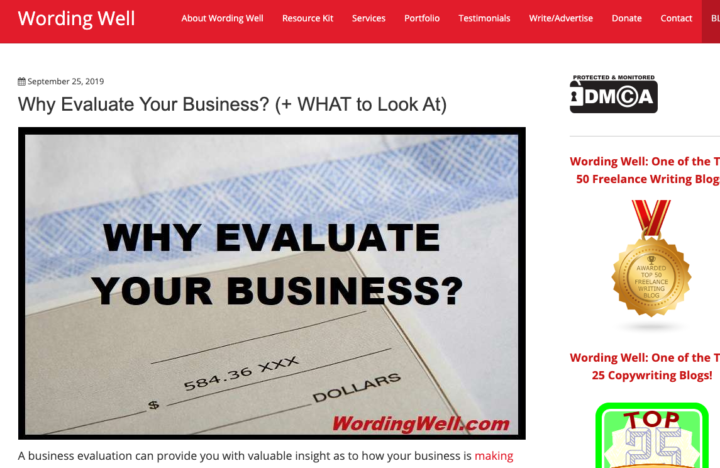 Wording Well is full of some of the best posts to help freelance writers excel at their business. Lorraine is a friend of mine in real life. I found out she lived in the same town as me by subscribing to her list!
We've been meeting almost monthly for over a year now and I can't say enough how great it is to have a fellow blogger friend that just gets it (oh and is also a freelancer!).
One of my favorite posts of hers is, How to Ask for a Raise (And Get One) From Your #Freelancing Client.
3. Ashley Gainer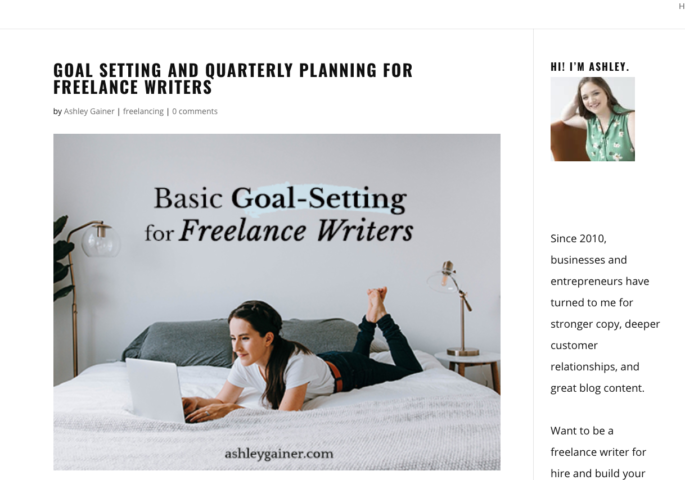 Ashely Gaines is a mama like me and a freelance writer. Her blog helps freelance writers and work at home moms with freelancing.
A favorite post of hers is 4 Proven Ways to Become a Better Freelance Writer. I'm always looking for ways to up my freelance game!
4. Be a Freelance Writer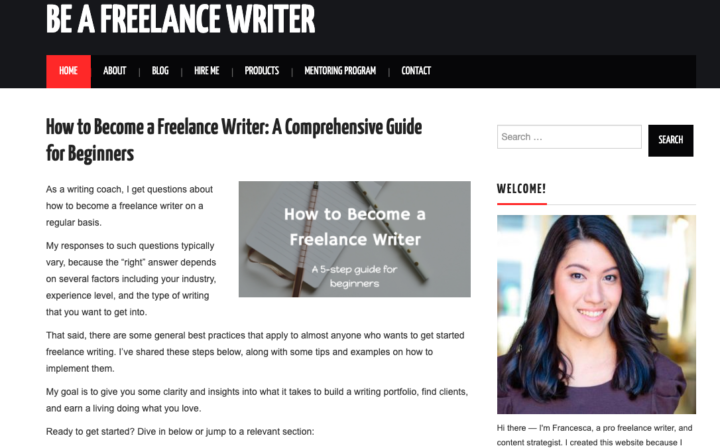 Francesca's blog is one of the first blogs I read when I was a new freelance writer. She took a break for a while, but she's back and am loving her posts again.
One awesome post that is super useful for any freelance writer is her post on how to mine past clients to find more gigs.
5. Proofread Anywhere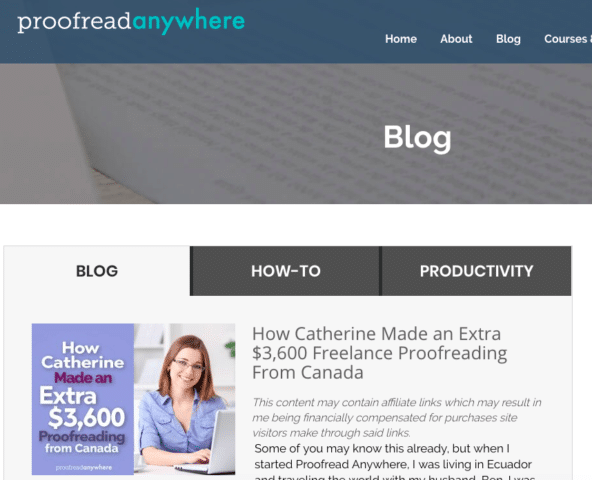 Caitlin Pyle is a proofreader and entrepreneur. She helps others get in the proofreader niche to make money! Her blog is filled with great tips for freelancing in general too!
If you're interested in more entrepreneurial projects, check out 3 Reasons You Should Consider Self-Publishing a Book.
6. Wanderful World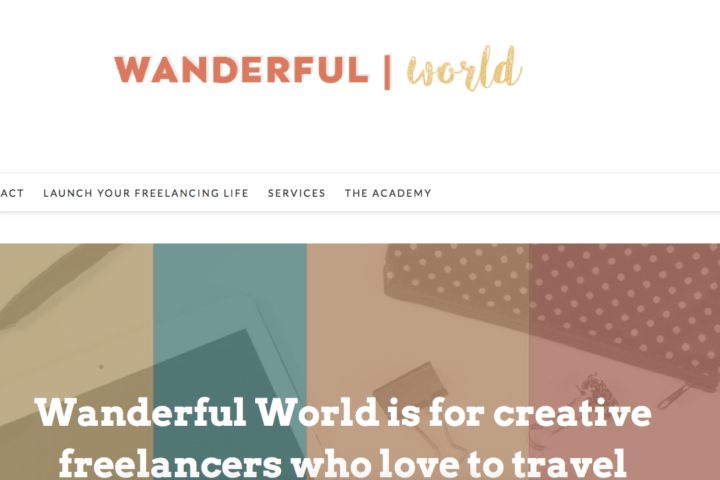 Lizzie Davey's site is creative, beautiful and full of awesome tips for freelancers! While she doesn't blog specifically about freelance writing, she does provide great info for any type freelancer.
For me, her best content are the ones about managing your client work, because not a lot of blogs talk about this side of freelancing.
One post that you should check out is, How to Professionally (And Successfully) Mange Your Client Expectations.
7. Freelancer FAQs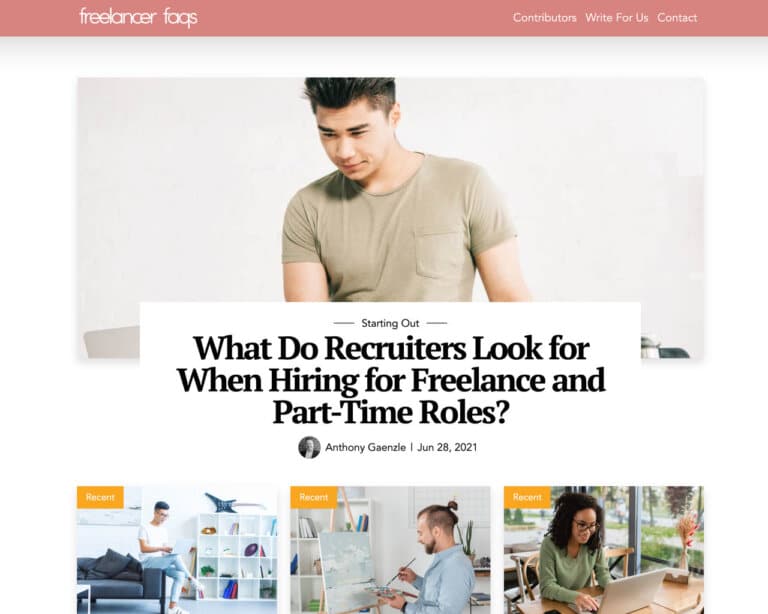 FreelancerFAQs is Alicia Rades' idea. She created the blog and asked other writers to contribute. I jumped at the opportunity and started guest posting.
Soon, though, I ended up taking over most of the blog content management and am working on making FreelancerFAQs a go-to site for new freelance writers.
While we do have posts on freelancing in general, most of the content is geared for writers or bloggers.
One highly useful post that my freelancer friend, Kerilynn Engel wrote was, How Can I Display My Freelance Writing Portfolio?
Start Catching Up on Your Reading
Being a freelance writer means improving your skills and becoming a better writer, marketer and all around freelancer!
Most of these blogs were around when I first started freelance writing and they continue to produce some of the best content around to help you succeed.
Take some time this summer and get your blog reading on! Have fun!