One of the things I did before I became a freelance writer was spend time on Facebook. I would post pictures of the twins or of what we did for the summer. I also connected with family and friends.
But, since becoming a freelance writer, I quickly learned how to market my business as well as network with potential clients on Facebook.
How? With Facebook groups. And did you know there are groups for freelance writers or ones that would benefit them? By joining a Facebook group you can: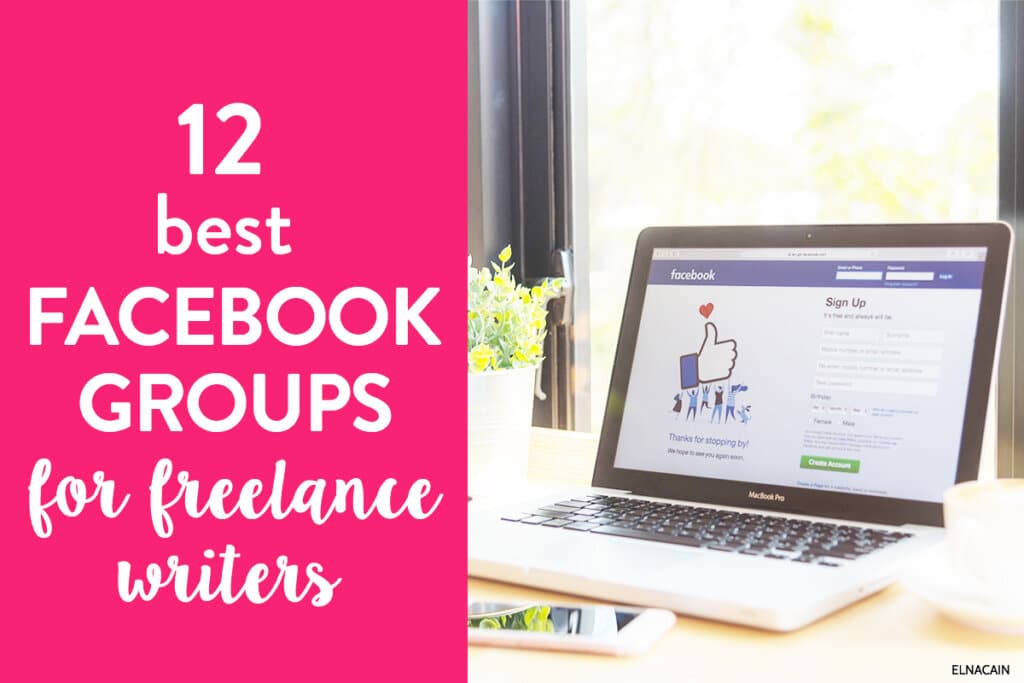 Answer questions related to your niche and service
Invest in warm pitching
Start networking with other freelancers and prospects
Share your client posts, guest posts, and blog posts to grow your reach
And when you do those things, you get more clients and grow your income! Win-win!
So, there are definitely many benefits to joining Facebook groups. To help you succeed faster at freelance writing, I'd thought I'd share the 12 best groups just for freelance writers (psst…some of these are for female writers or moms).
1. Ladies Copywriting & Content Writing

Hosted by Sarah, this Ladies Copywriting & Content Writing group is to help inspire and motivate you to go from side hustler to full-time pros. This is also a great group to network and collaborate with other amazing lady bosses.
This is what Sarah says about the group,
This online group was created to help us all flourish while we do the thing we love, which is writing and influencing the world through language.
2. AWAI Digital Copywriters

If you've been freelance writing for a while then I'm sure you've come across the American Writers & Artists Institute. They provide many amazing rescuers to help budding copywriters.
This is what the Facebook group is about:
Our goal is to support your freelance writing career with professional advice, relevant information, free training events, and weekly doses of motivation.
3. Creative Freelancers Unite

This group is hosted by Lizzie, a freelance writer. I love this group and I am a follower of Lizzie. She has FB live sessions to answer questions in the group as well as tips to help you as a freelancer. She does a promo day in the group where you can share your work!
This is what she says about the group,
This is a community where like-minded individuals can learn, share, and grow their kick-ass businesses!
4. Female Freelance Writers

Female Freelance Writers is a group specifically for women writers. It's hosted by Shelby Deering, a freelance writer. This is a great FB group as it has new freelance writers and experienced ones. There are discussions about your portfolio, your rate and more.
This is what Shelby says about the group,
This is a place where female writers, like myself, can ask questions, promote work and other things that you're up to, and simply support one another.
5. Freelancing Females

Freelancing Females is a group for all kinds of freelance service support. This is what Ashley – group owner – says what the group is about:
The name originally came from wanting to ask questions about freelancing that we weren't 100% comfortable asking around guys (and the alliteration worked really well!). But we have never and will never discriminate against people who are transgender, non-binary, and/or fluid.
6. The Cult of Copy

Are you into conversion copywriting? This group talks all about that and selling. If you want resources, guiding and help, join this group.
This is what the group is about,
Do you like copywriting and persuasion and mind control and all that sneaky kind of stuff? Me too. Let's chat about it. From ad men who sell stuff with words, to mad men who control cults with psychology, to bad men who manipulate masses with influence – what is taboo and forbidden elsewhere is dragged out into the light and dissected here for fun and profit.
7. The Write Life Community

The Write Life Community is a fabulous community of writers. Whether you're an author, indie writer, academic writer, freelance writer or blogger, you can benefit from this group.
This is what the group is about,
Giving writers a place to connect, so we can all help each other earn!
8. No Fluff Writing Group

Owned by Alina Bradford, the No Fluff Writer group shares jobs, writing tips and support to aspiring freelancers and writers.
9. Freelancer & Content Writers

If you are interested in the freelance life as well as connecting with other wonderful writers and freelancers, then this Facebook group for freelance writers is for you!
This is what the group is about:
We need to act as a team and to do outsourcing to newbies as much as we can.
10. Digital Nomad Girls Community

Jennifer's group, Digital Nomad Girls Community is MASSIVE! This is a great community to get ideas, support and help! Here is what Jennifer says about the group:
We're here to inspire, empower and connect location independent girls all around the world!
11. The Solopreneur Society

Dre is one of the few people I follow and admire. She's kicking butt in the branding world and with a new baby she's even going bigger! This is a great group with support, a little brashness and lots of fun! I'm in this group and love the LOVE in the group!
Here is what Dre says about her group:
I created this society to give solopreneurs a place where they can get help and support, ask questions, build relationships and celebrate their solopreneurial status.
12. Writeto1k Success

Okay.
I know all these Facebook group are all FREE, but this one, Writeto1k Success, is a paid Facebook group. This group is specifically for course students of Write Your Way to Your First $1k.
I didn't want to make a course without having a solid and supportive community behind it. Course students can ask any question and other students will answer them and help them out.
I also go in the group as much as I can to help out and answer questions.
I also have Facebook Live videos of lessons or tips to help students. I recently started a Q/A Live session to answer newbie questions and I'll continue to do this once a month as this really helped brand new course students.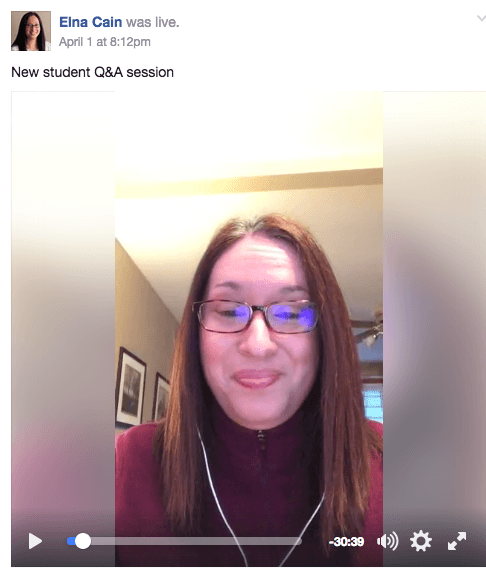 If you are new and want me to hold your hand through this (because the course is a hold-your-hand type of course you know) plus have a supportive community and lifetime access to the course and meeeeeee! then come join us today!
There Ya Go!
Go have fun and connect with other freelancers. Tell me in the comments your favorite Facebook group!