These past couple weeks have been a whirlwind for my freelance writing business.
Not only am I working on a new comprehensive guide for freelance writing, but I launched a new free eCourse and a brand new site!
Oh, and don't forget, I moved my blog! And if you're a subscriber or regular reader of my blog, you might be thinking: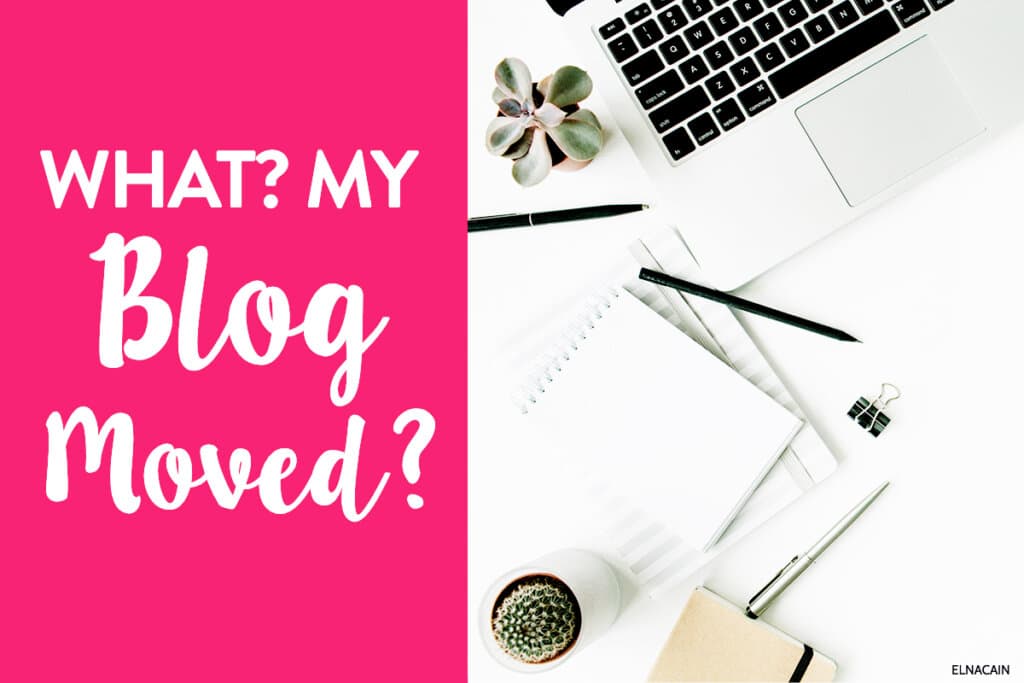 Why do you have a new site?
Why did you move your blog?
Are you re-branding your freelance writing business?
What's going on?
Yeah, this has all been a little overwhelming and time-consuming to say the least. Let's get to the nitty gritty and answer these questions.
I Have a New Site for Freelance Writers
So, you may be thinking why would I have another site for freelance writers when I already have FreelancerFAQs?
I decided to launch ElnaCain.com as a new place that will focus on my coaching business, my future products and helping you become a successful freelance writer.
So, this site is born out of wanting to really help freelance writers succeed. On this site I'll provide more help and more resources for those just starting out. I'm also going to talk more about the business side of launching a new product and let my readers in on how I'm going to grow this "side" pet project.
I'm also writing an eBook and possibly a 6 week boot camp so I felt I didn't want to crowd my other site, Innovative Ink, with my freelance writing products.
Innovative Ink will strictly be a professional services site for prospective clients.
I Moved My Innovative Ink Blog
Everyone who knows "me" knows my blog is on Innovative Ink. This is where I grew my business and was able to earn a full-time living working as a part-time freelancer.
I used my blog to attract clients, develop a portfolio when I didn't have one to show, and work on growing my audience and email list.
But, I went ahead and launched this site and felt my blog would fit better here than on my professional site.
This was a huge undertaking and I have my husband, the coder, to thank for that. There will be kinks still to iron out, but I'm super happy with how it looks!
Along with moving my blog, I also had to re-brand my images (manually) and decide on a new font choice (my favorite thing to do!).
Let me know if you like my blog design!
I'm Partially Re-Branding
I decided to still keep the whole Innovative Ink brand on my other site.
For this site – my new "side" pet project – I decided to create a new brand with a new logo design, color choice and images.
I did change my Gravatar and am using it for everything.
But the images of me here are specific to this brand and site. I wanted them black and white for more of a modern feel and I'm happy with how they turned out.
I'm still working out my social media profiles. I'm not sure if I should change them to promote my new site or leave them branded for my Innovative Ink services?
I have a feeling that if my pet project takes off and I can generate some passive income, then I will be updating my social media profiles.
For now, I don't want to confuse anyone and I don't want to deter prospects from hiring me.
Let me know your thoughts on whether or not I should change my social media profiles to reflect this site and not Innovative Ink.
A New Free Email Course
I launched a new free email course called Get Paid to Write Online. It's a 6 day course and it covers the steps you need to get started on getting paid to write.

[ec_optin_button_main text="I Want to Take the Course"]
My course is all new content and is not just a dupe from my blog series – now with a new name – Be a Freelance Writer: A Step-by-Step Approach.
My free course is intended for brand new freelance writers or those interested in getting paid to write. You could be a blogger, a WAHM, a SAHM, or someone just sick of their 9-5 job and who wants something different.
I'm hoping this new free email course will be an opt-in that will catapult my email list.
I'm excited for my new eCourse and I have ideas of other awesome freebies down the road.
Please let me know what you think and if you like my new website, color and brand!