Kickstart Your Writing Career With My Proven Method!
Are you ready to stop the 9-5 grind and start making money writing?
Grab my FREE Get Paid to Write six-day email course. Learn my #1 fail-proof method for landing online writing clients from scratch + oodles more!
Here's what you'll find inside
And you'll love my unbelievably easy methods to wipe away your fear of writing and instantly turn it into having confidence whenever you write!
Hi! I'm Elna Cain and I have over 6 years experience as a professional writer.
I'm also a mom to some fabulous twins.
I was just like you.
After I became pregnant with twins I didn't want to rely on traditional income anymore. I wanted a change and I wanted to be happy with what I was doing.
That's when I learned that my passion – writing – was my ticket to making money from home.
I've helped over thousands of people get paid to write and now it's your turn!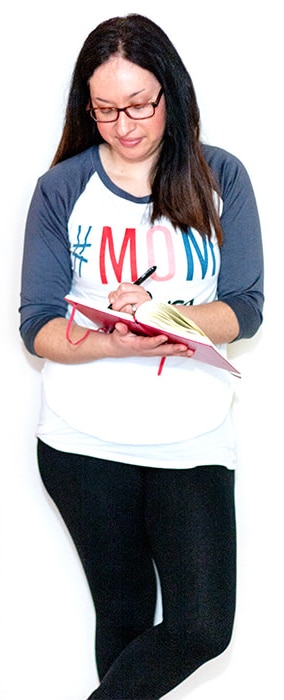 Here's what's packed in each day
Join 20,000+ writers who've taken my course
"Hi Elna! I took your free 6 day writing course and loved every second of it! The easy, but information-packed lessons simplified so many things and gave me even more confidence in my writing. Thank you so much for all the time, effort and thoughtfulness you add into each of the daily emails. All this on top of being a busy, beautiful mother of twins!"
"I just wanted to you to know that I have learned more from your free emails than I have from the courses that I have paid for! Thank you so much for sharing this information."
"I'm on Day 4 of the course and LOVING it! I'm learning so much and all the other great resources too. Thank you so much for doing the course and guiding anyone who wants to become a freelancer on their journey."
"Thank you Elna, for your very helpful free lessons on how to become a freelance writer. I think it's one of the best FREE things I've EVER signed up for. I'm an author who's tired of promoting and marketing books, so want to earn some money simply writing!"
Are you ready to see where your writing will take you?​